In The Player (The Game Maker #3) by Kresley Cole, Grifter Victoria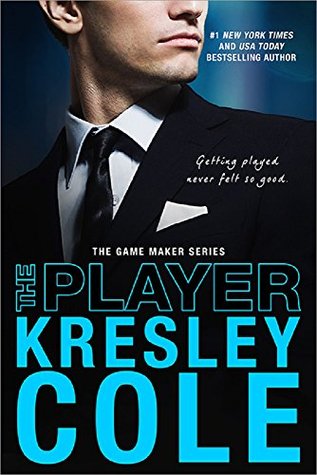 Valentine, aka Vice, is down on her luck running cons lately. But that luck is about to change when Dmitri Sevastyan enters the picture. The handsome Russian billionaire is just the man to help bail her family out of their current deadly financial predicament. But Victoria has never taken on a plan this big before. It will take everything she's learned in her twenty-three years to pull it off successfully.
'I pictured what would happen if Dmitri found out he'd been maneuvered and used. Would he believe anything between us had been real? That I truly cared for him and wanted him to be happy?'
Not only does Dmitri fall for Victoria's plan, but he believes her to be his soul mate and pops the question. After their quickie wedding, the more time she spends in his presence, the more she starts to believe that they just might have what it takes to make it work between them. Victoria knows she's in over her head. And telling Dmitri the truth about her intentions and her family's grifting ways is out of the question. How can she reconcile her need to help her family with her longing for a future with her new husband?
"Imagine a pitch-black room with a single candle lit in the center," he said, his voice gone low. "The room is the world. You are the candle."
A shaky breath escaped my lips. "How can you be so sure about me?"
He leveled his spellbinding gaze on my face. "When you've been in the dark as long as I have, moy angel, there is no mistaking the light."
Wow. If you think the first two books in the Game Maker series were outrageous and sexy, wait until you read The Player. Victoria and Dmitri had an attraction that absolutely sizzled on the pages. We're talking smokin' hot here, folks!
Dmitri cupped my face. "You said when you look at me a spell comes over you. Let it. Because I feel the same way when I look at you, and I've given myself up to it. Just surrender."
Kresley Cole has outdone herself with The Player. I loved everything about it. Seriously. And I am going to have a book hangover to end all hangovers after the lovely surprise ending to this story. It's not often that I get caught unaware with a major plot twist, so when it happens? Magic. This one was done exceedingly well and it honestly made me want to turn right around and start rereading it immediately to pick up on the subtle hints. Okay…and so I could enjoy the story all over again!
I absolutely loved Dmitri and Victoria together. He was the troubled hero and she the jaded heroine. There was something very endearing about both of them actually. And an intensity between them that was palpable. I thought Dmitri was like a big old teddy bear with Victoria. He adored her and proved he would do anything to protect her. As we found out about his troubled childhood, it just made me cheer him on even more to find his happy ending. Dmitri had been through so much that Victoria ended up being a lifeline of sorts for him and it was stunningly romantic.
Victoria was such fun! I loved how quirky she was, with her love of all things eighties (a girl after my own heart) and her comical way of explaining things. I thought it was refreshing the way she was presented, too. She was a grifter and wasn't ashamed of the fact. Instead, she was proud of her heritage growing up in Vegas from a long line of grifters. I would be proud as well with an awesome family like hers. (They were truly a great bunch of people) But thankfully she did have a conscience. And watching Victoria struggle over what she was doing to Dmitri made her seem more realistic, helping me empathize with her situation.
The Player can be read as a standalone but I would highly recommend the whole series.These stories have all been emotionally turbulent, sexy as hell, smart, and thoroughly engaging. I can't say enough good things about them. You'll just have to find out for yourself how enjoyable they are.


Book Info:

Publication: April 12th 2016 | by Valkyrie Press | The Game Maker #3
In this searing stand-alone installment of the erotic Game Maker Series, #1 New York Times bestselling author Kresley Cole brings readers a tale of a man wracked with dark desires and the beautiful young woman who could sate him at last.
A madman with a shadowed past . . .
In the City of Sin, Dmitri Sevastyan finds her, Victoria Valentine–sexy, vulnerable, and in need of a protector. Obsession takes root deep inside him. Despite a history tainted with violation and betrayal, he will stop at nothing to possess her.
A grifter with nothing to lose . . .
Descended from a long line of con artists, twenty-three-year-old Victoria, a.k.a Vice, needs the score of a lifetime to keep her loved ones safe. She sets her sights on gorgeous and rich Dmitri Sevastyan. Even as the irresistible Russian toys with her body and mind, he tempts her heart.
Love is the ultimate wildcard.
When Vice and her associates maneuver Dmitri into a hasty Vegas wedding, he refuses to protect himself with a prenup, trusting her with all that he has. But can she trust him? As secrets unfold, the newlyweds share days of doubts and nights of the wickedest pleasures. Yet once Vice discovers her husband's past, will she stay to fight for her marriage or cut her losses and run?