The Puppy Proposal by Katie Meyer: An animal can bring together two people in weird circumstances and bring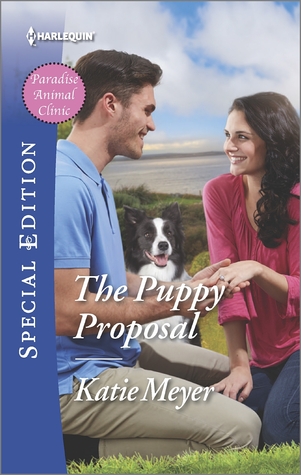 them back in the worst of circumstances.
Jillian Everett had great friends, a wonderful job and a town she loved. The problem was she lost her family at two and since then really hadn't had anyone to love or hang on to. She wasn't even allowed to have a pet in her apartment, which as a vet tech was really hard for her. Then again she never felt attraction the way she did when she saw one of her big fur babies in the arms of a mysterious man.
Dominic, Nic, Caruso was working. It seemed that was all he did these, work. The problem was he worked for family and family above all else was what mattered. So why was he worried about a dog when he was driving to check out a new hotel to buy? Who knows, but he was and he needed to find a clinic to make sure the mutt was all right.
When someone with no family but strong attachments runs into someone with strong family obligations and few attachments can they really make things work? Or are there just too many cross-purposes?
Ms. Meyer has given her readers a very gentle love story. It is a fast paced plot with some very sweet characters and a great small town feel. Neither main character has a strong personality, but the secondary characters are wonderful and truly steal the show. There is a wonderful happy ending and the pup that started the whole thing gets his happy ending as well.

Book Info: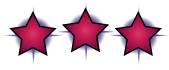 Published September 15th 2015 | Harlequin Special Edition| Paradise Animal Clinic #1
Sit, Stay…Fall In Love?
Veterinary technician Jillian Everett has met plenty of canines—and some men who deserve "dog" tags. But when millionaire hotelier Nic Caruso strides into Paradise Animal Clinic, a scruffy border collie muddying his designer suit, Jillian has to sit up and take notice. Nic might be gorgeous, but she's had more than enough heartbreak for one lifetime in dog years.
Nic doesn't expect to fall for a dog in need—or his beautiful caretaker! The big-city bachelor is on Paradise Isle to wreak havoc on the town Jillian loves so much. For the first time in forever, Nic realizes there's more to life than work…and love might be worth a shot. But can Jillian tame this stray for good? Or will Nic remain a lone wolf forever?