In The Road to Rose Bend by Naima Simone, Sydney Collins finds herself back in the small town of Rose Bend,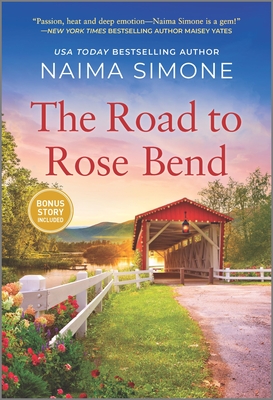 the town she swore she would never go back to. Newly divorced and pregnant, she wants her unborn child to grow up in the same tight-knit community she did, even though she always felt like everyone had been judging her, including her parents.
Coltrane Dennison is the town's mayor, as well as a lawyer and a widower who lost his wife and child two years earlier. While he's interested in Sydney, he feels like that's a chance he just can't take. He can't go through losing another child. Yet the more time he spends with her, the more he feels drawn in and invested in her and the pregnancy. When Sydney's ex announces he's getting married and threatens to take the child away, Cole suggests they get married, too, to give her a better chance of keeping it. But soon Sydney discovers he might not be able to move past his pain and find the happiness they all deserve, and she finds herself needing to decide if she can live in the shadow of his first wife.
I felt there was a lot of angst in this book. First there is Sydney's relationship with her parents. After the death of her sister, Sydney felt her parents blamed her and that they never approved of her choices. Both Sydney and her parents could have and should have handled things better. A simple conversation could have saved them years of pain and misunderstanding. Then there's Cole and his unresolved grief over the loss of his wife and child, and Sydney and the drama going on with her ex, who started out as a good guy but then turns around and becomes a bit of a jerk out of the blue. It was a bit too much drama for my liking.
I found the ending to be abrupt. It felt like there was all this drama that was suddenly wrapped up in a nice and tidy bow. Cole's sudden switch from grieving widower to ready to be in a relationship made my head spin, and it made me question when that even happened. Through most of the book he never seems truly ready to move on, so when he suddenly changes his mind, it felt off. I feel like readers don't get to see any growth in Cole's character at all, whereas Sydney grows and finds the strength to stand up to her ex, and confront both her parents and Cole. I was disappointed with his lack of growth overall.
While I liked the book, my issues with it kept me from loving it. If you enjoy small town romances and don't mind books filled with angst, this book is for you.
Book Info: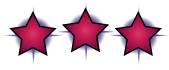 Publication: April 27, 2021 | HQN | Rose Bend #1
Sydney Collins left the small Berkshires town of Rose Bend eight years ago, grieving her sister's death—and heartbroken over her parents' rejection. But now the rebel is back—newly divorced and pregnant—ready to face her fears and make a home for her child in the caring community she once knew. The last thing she needs is trouble. But trouble just set her body on fire with one hot, hot smile.
Widower and Rose Bend mayor Coltrane Dennison hasn't smiled in ages. Until a chance run-in with Sydney Collins, who's all grown-up and making him want what he knows he can't have. Grief is his only connection to the wife and son he lost, and he won't give it up. Not for Sydney, not for her child, not for his heart. But when Sydney's ex threatens to upend everything she's rebuilt in Rose Bend, Cole and Sydney may find that a little trouble will take them where they never expected to go.