The (Secret) Baby by Leddy Harper: Kelsey is bold, brash, sometimes inappropriate, and has sworn off love. She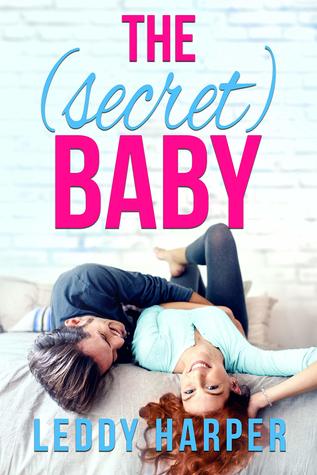 loves her job staging houses and being her own boss. She's got it together professionally, but personally she can't get past her lying ex. She chooses not to date and has to deal with the constant pressure to get married and give her mom more grandbabies.
Aaron is the smart, sexy, sweet guy next door. He runs his own successful neuropsychology practice. Aaron is loyal, generous, and has no game with the ladies. It doesn't help that he refuses to explain or provide the actual rationales for things, such as living with his parents for the last few years.
Kelsey and Aaron as the respective maid of honor and best man to Tatum and Jason are in charge of the bachelorette and bachelor parties. One thing leads to another from Aaron being an unwitting stripper to the hottest one-night stand Kelsey's had to an unexpected pregnancy. Their situation gets more complicated as Kelsey has reluctantly agreed to let Aaron move in as her roommate.
"I won't lie…it was amazing. Hands down the best night of my life. But we had agreed to never see each other again for a reason. No matter how fantastic we were in bed, trying it a second time would never be the same."
"Oh, I wasn't insinuating we should do it again."
Boy…was my face red.
"Then good. Looks like we're on the same page."
Both were shocked to learn of each other's identities and then put the pieces together. As new roommates, their night shouldn't be repeated despite the chemistry that's still there. Helping Aaron is a good way for them to get to know each other and become friends, especially since they'll be forever linked. They think they want different things out of life, but Aaron can be persuasive.
"Next time…just ask. It's amazing the things you can get simply by asking for what you want."
"So you don't want me to send you any more sock emojis?"
"I didn't say that. It'll be a sad day when I stop getting those from you."
The (Secret) Baby is entertaining, funny, and sexy. Leddy created great tension and anticipation with a combination of angst, heat, and humor. Ms. Harper continues to develop a great cast of characters including family, friends, and co-workers. The (Secret) Baby is a standalone, but features the characters and family from The (Half) Truth. Fans of Emma Hart and Meghan Quinn will enjoy The (Secret) Baby.
Book Info:

Publication: Published July 9th 2019 | Montlake Romance |
A one-night stand becomes much, much more in this sexy, lighthearted romance.
Maid of honor Kelsey Peterson is disappointed when the bride-to-be bails on her bachelorette party—especially since Kelsey's already ordered the stripper. Desperate for a break from her romantic woes, Kelsey goes through with the party. After all, why let a good stripper go to waste?
Dr. Aaron Baucus is definitely not a stripper. He's a legit doctor with a PhD in neuropsychology. But when his friend calls him over to a bar to meet a bunch of tipsy, flirtatious bridesmaids, they assume otherwise. After all, their stripper was supposed to be dressed like a doctor. Aaron isn't much for pretending, but with Kelsey, he's willing to be whatever she wants him to be. At least for one night.
But fate has a wicked sense of humor: Aaron and Kelsey are the maid of honor and best man at the same wedding. And after their one-night stand, Kelsey's pregnant, but she doesn't know how to tell him. Aaron wants to start a relationship, but he doesn't think Kelsey wants something long term. Can their fragile romance survive all the half truths and secrecy?