Susan Stephens' The Secret Kept from the Greek is entertaining and sexy, but the love story lacks depth making it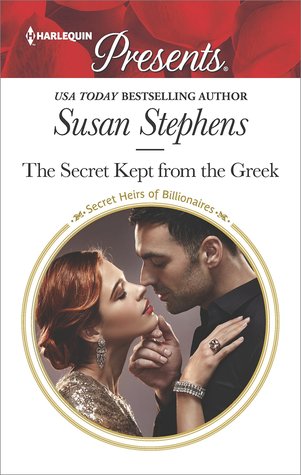 difficult to believe or connect with.
Damon Gavros and Lizzie Montgomery meet and have an instant and intense connection. They are fiercely attracted to each other and end up in bed that night indulging in a sizzling one-night stand, but they only share their first names. The next morning, both are shocked to discover that their fathers know each other and are currently in a court battle to prove Lizzie's father defrauded Damon's. Her father is found guilty, and Lizzie is horrified she had sex with Damon, and she is angry with him over her father's verdict.
Damon and Lizzie do not see each other for eleven years, but neither ever forgot their night together. Their lives have gone in opposite directions. Damon has achieved extraordinary financial and business success, and Lizzie is happy but works hard to support herself as a dishwasher at a restaurant. They see each other again and find their attraction is just as strong as it was years ago, but Lizzie has a secret that could threaten any kind of reconciliation. She became pregnant after their one night together, and Damon has a ten-year old daughter that he doesn't know exists.
Damon and Lizzie have terrific chemistry, but it is difficult to believe they share any kind of emotional connection after just one night together eleven years ago. When they see each other again, their feelings of instant-love feel disingenuous, considering they are virtually strangers. Something felt missing. Both characters are likable, but I could not get a sense of what they saw in each other. There are sexy and heartfelt moments in The Secret Kept from the Greek, but it the love story lacked substance.

Book Info: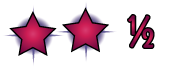 Publication: 6/20/17 | Harlequin Presents | Secret Heirs of Billionaires #9
Damon Gavros: commanding, Greek…and father of her child!
When Damon Gavros steps into Lizzie Montgomery's workplace, their searing desire cuts through the heat of the kitchen. Instantly, she's swept back eleven years to the one exquisite night they shared! He may be the reason she once lost everything, but the irresistible connection between them blazes hotter than ever. Only, there's one thing Damon doesn't know about Lizzie…yet.
Damon is sure Lizzie is hiding something, and he's determined to discover what. From London to Greece, his pursuit is relentless, until he finds out Lizzie's secret has a name…Thea–and she's his daughter!