To My First And Last One Night Stand by J. S. Cooper: A TOTAL player and a coworker/friend's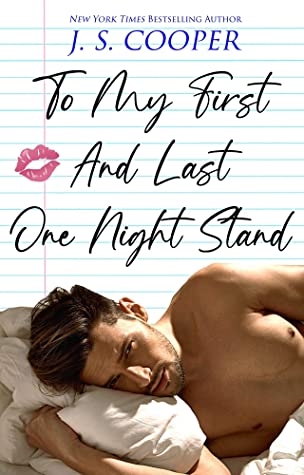 brother? Yes he may be totally fine and the hottest thing to walk in her line of sight in well ever. Still was Millie really ready to take that leap?
She was definitely ready to spar with him though and that she was going to do all night no matter how much of an a#s he made of himself. Marco, was instantly attached to Millie, but the hard part was he was a player, and she was making him work harder than he had ever worked to get laid before. What was it about her? Was she worth it? Would he even really want to try, or rather keep trying?
Wow, you want something to ignite your panties right off? Yep, check this one out. Not only does JS Cooper give you hot sex though (and there is a lot), she gives you the interesting dynamic of a really jerky player who changes into being someone who is real and a woman who is confident enough in herself to stand up for herself. The dynamics that Cooper is able to bring to light help this story shine through the sea of sexiness.
This is one of those reads that is not for the faint of heart nor the stick in the muds, but it is a quick read that is one of a series, yet can be read as a stand alone, that will have you eagerly waiting for the next installment.
Book Info:

Publication: Expected publication: June 16th 2020 | J. S. Cooper | The Inappropriate Bachelors Book #3
To Marco (No I'm not going to add Polo),
Last night was a mistake. A big mistake. Or rather should I say small? I don't want to hurt your ego. I should have listened to your sister. You're insufferable and rude and far too cocky. Don't worry, I won't be telling anyone what happened because as far as I'm concerned it never did. Please stop calling me. I do not need to come and collect my bra from you. Or the tshirt you lent me to sleep in when I got cold. No, that one act doesn't make you a gentleman. And no, I do not need to have your smell near me to fall asleep. In fact, it does the opposite and gives me nightmares.
Millie
P.S. No, I do not want a repeat in the office at work.
P.P.S. The texts I sent you this morning were drunk texts. I was still hungover. Do not construe them as anything else.
P.P.P.S. Could you have given me anymore love bites? There was no need to mark your territory because I am not yours!