Twins for the Billionaire by Sarah M. Anderson: Everything he ever wanted, everything except a constant woman to love and little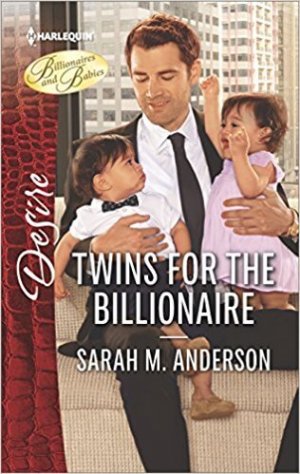 feet running around. That hadn't bothered him until now, but now it did, it REALLY did.
Sofia Bingham knew she was taking a risk in applying for this job. She hadn't seen Eric in years. So much had changed and they definitely weren't the same people they used to be. How would he react? She had to be strong though, after all it wasn't just her anymore, it wasn't ever going to be just her any more ever.
Eric Jenner wanted everything. He wanted what money could buy and what it couldn't. He was used to people saying yes, not no, not even maybe later. So when he saw an opportunity he was going to take it and yes in many ways he was going to press every advantage he had.
From friends to coworkers to lovers? Can these two figure out what the future will hold for them?
Ms. Anderson has given her readers a story of a bulldozing man who pretty much has never heard the word no. While I wanted to like him and he does have some redeeming qualities he was very hard to really deal with. Thus making it really hard to enjoy the book. Eric and his high handed behavior wouldn't have been too bad had he shown true love to Sofia not just to her children. The story was good, but while there was some heat overall there just wasn't enough "couple hood" things for this reader.

Book Info: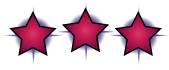 Publication: November 7th 2017 | Harlequin Desire |
Seducing the Single Mom
Widowed mom Sofia Bingham needs a job—fast! Her babies won't feed themselves. Working for real estate tycoon Eric Jenner is the perfect solution. But her childhood buddy is all grown up now…and tempting as hell. Surely one unforgettable night of passion wouldn't hurt? After that, they can go back to being all business!
But Eric doesn't agree that they should put their red-hot romance on ice. He can't deny his connection to Sofia's adorable twins—or his consuming desire for their mother. What will it take to convince her that he's playing for keeps?