Uncovered By Love by Madeline Ash is an emotionally wrought,  beautifully exquisite,  love story,  that will keep you hanging on to every word.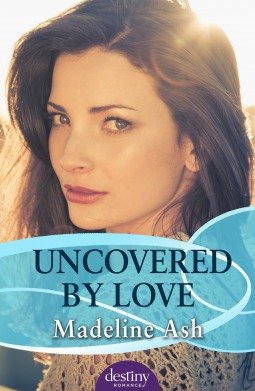 Vera Cole is a very talented,  sculpture artist.  She has never experienced a romantic relationship due to health problems in her past.  She feels that no one will ever want her due to scars that surgery  left behind.  When Leeson Stone walks in to her life and wants her to take over his dead sister's art gallery, Vera isn't at all prepared for the strong feelings that Leeson ignites within her.
Leeson Stone is a successful business man on the outside, but on the inside he is full of self loathing.  He suffers from a disability that he has managed to hide from the world.  Leeson avoids commitment at all costs and prefers casual dating and one night stands to a real relationship. Although he is attracted to Vera he feels like he can never give her the love that she deserves.
Leeson and Vera both are very insecure,  she about her scar, and he about his disability.  In order for them to find love they both must learn to trust one another and let the walls that they have erected around their hearts come down.
Uncovered By Love Is Madeline Ash's debut and she has managed to write the perfect love story.  With a hero and heroine that are easy to relate to,  secondary characters that are winsome and adorable,  and romance that is poignant and moving,  this book is a definite keeper!  I am eagerly awaiting the next book by Ms. Ash and she has been added to my favorite author's list!
Rating: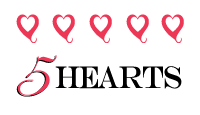 Book Info: Published December 10th 2012 by Destiny Romance
Vera Cole is a passionate sculptor whose dream is to study art in Spain. But when wealthy investor Leeson Stone offers her work at his gallery, her dwindling bank balance forces her to agree.
Leeson is a man who measures himself by financial success, while Vera couldn't be less interested in material things. And both have secrets they are desperate to hide.

 Yet the more time they spend together, the more they struggle to resist the powerful attraction between them.
Knowing the truth would ruin him, Leeson avoids commitment. But when Vera works up the courage to reveal her past, Leeson falls hard for the bravest woman he has ever met. Can two people from very different worlds overcome their fears and learn to trust in love and one another?
A moving, contemporary romance about love against all the odds.