Unforgettable by Elise K Ackers: Oh what a tangled web…
Connor Abbot is in the hospital after being struck by a car. His friend and co-worker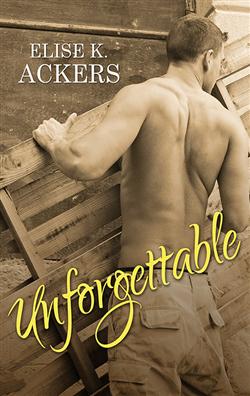 Emma Kitchener is by his side, waiting for him to wake up. When he finally does a few weeks later, they realize he has lost all memories of the last three years of his life. He instantly feels drawn to Emma – even though he cannot remember her. He asks her to help him try to regain his memory, both to her dismay and pleasure.
Emma must decide if she wants to divulge the truth about their relationship right away or if she should hold back. She's afraid to lose him a second time, but feels honesty is ultimately the best policy. Will the secret that broke them apart the first time do the same damage now?
The author did a great job giving just enough details about the situation to keep me interested without giving away the ending. The premise behind the story (amnesia) is interesting and one I hadn't read about before. It definitely gives the author a lot to work with. I loved the connection Connor and Emma had and also had to chuckle at the end…I won't spoil it for you…but I loved Connor's antics. I definitely suggest checking out this wonderful story.
Rating: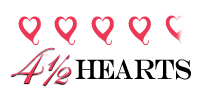 Book Info: Escape Publishing – Harlequin Enterprises, Australia Pty Ltd (January 10, 2013)
In hospital following a near-fatal accident, Connor has temporary retrograde amnesia, and there's a blank slate where the last three years of his life should be. It's a woman with haunted eyes and secrets who offers to help him rediscover his past.
Colleague, friend and ex-lover, Emma warns Connor they must be discreet. No one knows about their past relationship, and for the sake of their jobs, no one can. She reintroduces him to his life and the fascinating redevelopment project they are working on, and the more time Connor spends with her, the more he wants a future with her in it.
But Emma blames herself for Connor's accident and she won't confess to what broke their relationship in the past. Now Connor is fighting for love, for his job, and for another chance.
A story about second chances, a second look, and the futility of fighting fate, Unforgettable explores the concept of walking a path already travelled and learning from your mistakes.