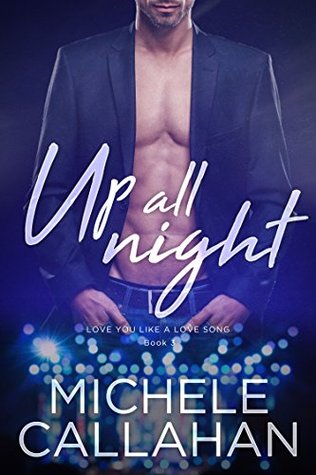 Up All Night by Michele Callahan: Trust is everything, either you have it or you don't, but you can't force it. Trust just is.
Jessica Finley knew certain things: you can't trust men, you certainly can't trust doctors and above all else something was wrong when she couldn't reach her brother, her twin. So when the call comes in she just knew something was wrong, learning it was the hospital just reinforced that. When she met the attending surgeon Dr. Mitchell Walker it seemed she was right on all accounts. With a thirty-day self-imposed deadline though would it be worth a walk on the wild side?
This is a fantastic novella that moves quickly. It is the third in a series about brothers who may have forgotten what their dreams were and how they go about regaining them. Ms. Callahan has such a way with words that what you are reading tends to jump off the page and create realistic imagery. The characters are real and very relatable. It does have a touch of heat but in the best kind of a way. Pick this one up for a good story and a wonderful escape.
Book Info:

 Published March 30th 2016 | Tydbyts Media | Love You Like a Love Song #3
Once upon a time Mitchell Walker fell in love…and trusted the wrong woman. That one mistake nearly cost him his future. His older brother, Derek, stepped in to take the fall. Mitchell has never forgiven himself for that day, and vowed to never trust another woman.
Now he is a young, successful surgeon. Women throw themselves at his feet, and he gives them what they want, as long as they don't ask for his heart. The strategy is working well for him until he meets freelance reporter Jessica Finley.
She's smart, she makes him laugh, and she sees right through his playboy persona. When Mitchell finds out she has links to the past he's tried so hard to forget, his life implodes, and Jessica is at the center of the detonation.
Jessica's fire may burn hot enough to keep him up all night, but will her love be strong enough to burn away the ghosts of his past and melt the ice around his heart?