In White Lies by Linda Howard, Jay Granger is contacted by the FBI to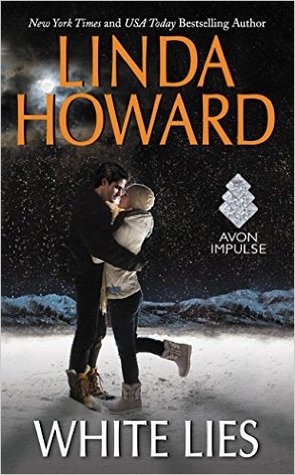 identify a man lying in a hospital bed after being involved in an explosion. His face is covered in bandages, including his eyes, making it difficult to do so. The FBI, for their own reasons, convinces Jay that the man is her ex husband, Steve Crossfield. But Jay realizes that they're wrong. The man doesn't sound like Steve, and she never felt the connection with Steve that she feels with this mystery man.
The man suffers from amnesia, so he takes everyone's word that he is Steve Crossfield. When bits and pieces of his memory start coming back, something's not adding up. He realizes he knows things that normal civilians wouldn't and struggles to piece together who and what he really is.
My main issue with the story is how quickly Jay falls for the mystery man. It was one thing when she thought he really was Steve, but when the bandages come off his eyes and she realizes he isn't, she's still convinced she loves him even though he's a complete stranger that she's barley even spoken to.
She loved him. She didn't know who he was but she loved him, and she couldn't give him up.
Even when they're secluded in a safe house, they didn't really get to know each other because he can't fully remember his past. Yet she still insists she loves him. I just found it hard to believe.
I also found the conclusion to the threat to them to be anti-climactic. Readers are simply told that the enemies were taken care of, but we don't get to read about it. Also, there's mention of there being a mole in the FBI, but we're not told who it is. That left more questions than answers. Who was the mole? Why were they working with the bad guys? What happened to him? None of these are answered, and it just felt incomplete.
This is the fourth book in the series, but it can be read as a stand alone. Readers should also be advised that this book was first published in paperback in 1988. This is the first time it's being released in a digital format.
White Lies was an ok read for me, but not great. I would have liked it more if the romance was more believable and some of the holes in the story had been filled in. If you enjoy books about spies with some suspense and romance, then you might enjoy this.
Book Info: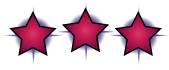 Publication: March 1, 2016. First Published: Mira (April 1, 1997) | Avon Impulse | Rescues #4
Jay Granger is shocked when the FBI shows up on her doorstep, saying her ex-husband has been in a terrible accident. She keeps a bedside vigil, but when Steve Crossfield awakes from his coma, he is nothing like the man Jay married. Ironically, she finds herself more drawn to him than ever. She can't help but wonder who this man really is, and whether the revelation of his true identity will shatter their newly discovered passion.