In Wild, Crazy Hearts by Melissa Foster, Brindle Montgomery has returned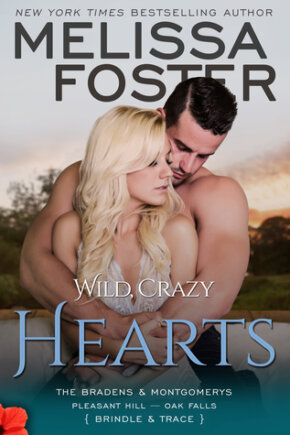 from Paris, pregnant. Her lover for the past twelve years, rancher Trace Jericho, jumps to the conclusion that the baby isn't his. He decides as much as that hurts, he can deal with it, but when the truth finally comes out, will he be able to forgive her?
I've been waiting for Brindle's story for a while now, and I have to say I was actually a little disappointed. I normally love all the books I've read by this author, but I wasn't crazy about this one, and it's all because Brindle and Trace simply do not know how to communicate. For twelve years, neither one of them could communicate how they felt about one another or that they wanted to be more than just friends with benefits. Everyone around them knew they were meant to be together, but they couldn't admit it to each other.
Trace blames it on the fact he just wanted to give Brindle what she wanted, but if they had only openly spoke with one another, so much of the drama and misunderstandings could have been avoided. I'm generally not a big fan of miscommunication but I can overlook it if just once or maybe a couple of minor instances. This, however, was twelve years' worth of it, and it continues when Brindle gets back into town.
Trace doesn't give Brindle time to explain about the baby, he just automatically assumes it someone else's. Then, having a hissy fit, he leaves the party, in front of all his family and all of Brindle's family, with another woman. He assumes Brindle is always sleeping with other guys, and she assumes he's always sleeping with other women, and it's just a mess.
I'll give them credit; they both realize their communication skills are shoddy and agree to work on them. By that point, however, there was already so much hurt and anger because of their inability to communicate that I was frustrated with both of them.
Out of two, I think Brindle demonstrates the most growth in this book. She at least actively takes steps to work on her shortcomings, while we don't really get to see that with Trace. Readers are more told he's going to do better, but we don't actually get to see it happen which is disappointing.
It's clear that both the Montgomery's and the Jericho's are close-knit families and they rally around their own. It was nice to see both Brindle and Trace have a lot of support. I'm looking forward to reading more about both families.
Wild, Crazy Hearts is about two stubborn people learning how to deal with one another and create a family of their own. Fans of the series will want to read it to see what happens between Trace and Brindle, however, it may not be the story you were expecting. Overall, I liked the book, but it definitely doesn't rank near the top of my favorite books by this author.
Book Info: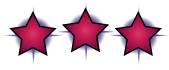 Publication: June 12, 2019 | World Literary Press | The Bradens and Montgomerys: Pleasant Hill-Oak Falls #4
High school teacher Brindle Montgomery and rancher Trace Jericho have been close friends forever and on-again off-again lovers for years. As rebellious as they are stubborn, they're both perfectly happy with their no-strings-attached hookups. But when Brindle returns from a trip to Paris with a baby bump, it sends Trace's wild, crazy heart into a frenzy–and Brindle is left wondering if she's made the biggest mistake of her life.