Wind Chime Point by Sherryl Woods  is a vivid work of art. Sherryl Woods has written an outstanding follow up to Sand Castle Bay. Book number two in the Ocean Breeze series will capture your heart with it's tender romance and keep you steadily turning the pages.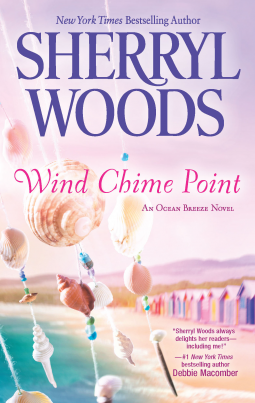 Gabi Castle has found herself pregnant and alone. Her boyfriend wants nothing to do with raising a child. She was fired from her job as well. Scared and confused, Gabi has returned home to Sand Castle Bay and the welcoming arms of her grandmother and her sisters. Facing an uncertain future, the last thing that Gabi needs is to start a new relationship, but when Wade Johnson walks into her life and promises to stay no matter what, she may just change her mind.
Wade Johnson knows a thing or two about love and loss. He has had his share of struggles in life and all he wants to do is be there for Gabi and help her make it through her rough patch. He can't help but to fall for Gabi, but he is going to have a lot of patience and understanding to help her see that he is the guy for her.
Gabi is a very brave and determined heroine. My heart went out to her as she worked through her unplanned pregnancy and the loss of her job. At times I wanted to shake her and tell her that she was crazy not to jump into a relationship with Wade. I jumped for joy when in the end, she get's her happily-ever-after.
Wade is a hero to die for! Not many men would take on a woman who is pregnant with another mans baby. He is kind and supportive and he genuinely has Gabi's best interest at heart.
Sherryl Woods definitely has a gift for story-telling. Wind Chime Point is full of heart and lump-in-your-throat moments. Gabi and Wade's story will stay with you long after you read the last word! I am looking forward to the next installment in the series.
Book Info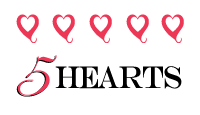 Publisher: Harlequin MIRA Release date: April 30, 2013 | Series: Ocean Breeze
When life gets complicated, New York Times bestselling author Sherryl Woods proves family—and love—can make all the differenceFacing a personal crisis, ambitious and driven Gabriella Castle retreats to the welcoming arms of her family. Everything she's worked for has been yanked out from under her, and she seeks the serenity of her grandmother's home on the North Carolina coast. With difficult decisions to make about her future, the last thing she wants is an unexpected love.Wade Johnson fell for Gabi the first time he saw her. It's not the only time he's found himself in the role of knight in shining armor, but Gabi isn't looking for a rescuer. To get her to stay, Wade will need a whole lot of patience and gentle persuasion…and maybe the soothing sound of wind chimes on a summer breeze.