Winning Ruby Heart by Jennifer Lohmnann: Ruby Heart had been America's darling. Young, white and privileged, not to mention sex on a stick. The problem was she knew it and was selfish enough to want that win at the cost of everything from her family to her reputation and once it was found out that she had cheated, America's darling was darling no more. Now five years later her ban is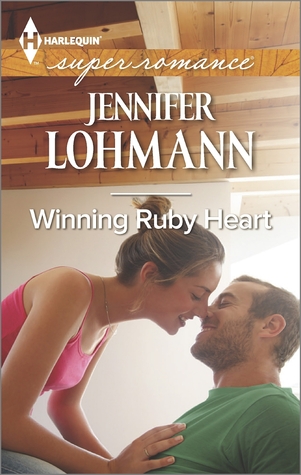 over and she can now start to run again, at least in basic races.
Micah Blackwell knew all about fate and chances. After all he had been one of the best quarterbacks out there until that one hit. Destined to be in a wheelchair for the rest of his life he didn't take things for granted any more, especially not chance sightings. When he sees Ruby at her first race in five years he knows this just might be the event that might get him his promotion.
Micah was the report that killed Ruby's confidence after the scandal broke and now he want's another interview? Can Ruby even allow herself to think about it? Or about how hot his upper body looks? A few 50 mile races, a wonderful puppy named Dotty, and job turmoil later this report/interview will be the story that careers are made of, but will it mean a lifetime of happiness?
This was my first book by Jennifer Lohman and I think my first every running book. I should point out I'm not a runner and can't really imagine running a 50 mile or 100 mile race, ever, so I'm not clear as to how those details work and I admit to being a little glazed over when the author mentions them. However Ruby and Micah's roles were brilliantly laid out and each took some interesting turns with both characters being so selfish and wound into themselves at times I wasn't sure where she was going to go.
Overall if you aren't into running the story was good but a little lengthy in places as the author went into really good detail about preparation and cool downs from runs. This is not a steamy novel, but good with relationships and what can happen with two people who are working together realize how compatible they are with one another and how incredibly attractive the other person is. It's a light read but again can be a bit lengthy.
Book Info: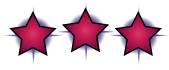 Publication: September 2nd 2014 by Harlequin Super Romance Series #1945Harlequin
It's a race to their beginning…
Exposing world-class athlete Ruby Heart's cheating scandal five years ago made reporter Micah Blackwell's career. Falling in love with her now could end it. Yet watching her determination to return to the top, he can't resist the woman she has become.
Working with Ruby to tell America her story, Micah falls deeper under her spell. But at a crucial moment, his feelings for her conflict with his job—the very thing that once saved him. Now he must choose between his skyrocketing career and the unlikely love of a good woman&#133