Giveaway Winners Announced Here!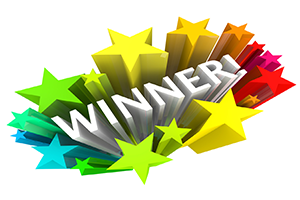 Woohoo!
We've been having some fun times and some great giveaways at HJ over the past 2 weeks, I've been a little tardy drawing winners as I have been glued watching the US Open (tennis) on TV – #VamosRafa 😉 
So let's get started… 
If your name is listed below, please email me your mailing address, be sure to note the name of the book in the Subject as follows:  "HJ Giveaway Winner – Name of Book"
Email: Sara (at) Harlequin Junkie DOT Com
You have 48hrs to get back to me before I draw a new winner. 
If you won a GC, digital or e-galley copy, no action required. 
A quick reminder that you need to comment on Post to be eligible to win Giveaways on HJ…
And the winners are…
A print copy of Love Contract + A Love Contract Notebook by Lisa Watson
Winner: Gail Fuhlman
Sex and the Single Fireman by Jennifer Bernard
Winner: Heather Coulter
A Royal Without Rules by Caitlin Crews (Winners Choice of print or digital)
Winner: Nova (girlfromwva)| Connie Fischer |
Betting on Texas + Home to the Cowboy by Amanda Renee
Winner: Nancy (ndluebke)
$15 Subway gift card – Karen Rose Smith
Winner: Bobbye (bobbyesbookblog)
His Brand of Passion by Kate Hewitt (print)
Winner: Sasha
Uncovering the Correttis (Sicily's Corretti Dynasty) by Carol Marinelli (Print)
Winner: Nurmawati
Miracle in Bellaroo Creek by Barbara Hannay
Winner: Olga
Hot Pursuit by Lynn Raye Harris (digita via Smashwords)
Winner: Winnie Lim
Faces of Evil series: Obsession, Impulse, Power, Rage, Revenge & Ruthless by Debra Webb (print)
Winner: Christine Merritt
Stay With Me by Elyssa Patrick (eARC)
Winner: Laurie G | Casie Boland
Lick by Kylie Scott (2 digital copies)
Winner: Susie F | Timitra |
Slow Surrender by Cecilia Tan (Print)
Winner: Kai W | Carolyn Valdez |
A Rake's Midnight Kiss by Anna Campbell (Print)
Winner: Wilma Frana | Sandy Xiong |
Say Yes to the Duke by Kieran Kramer (print)
Winner: Martha Lawson | Kathy Power |
Cosmo Red-Hot Reads goodie bag
Winner: Leanna H
$20 Amazon GC by Jasinda Wilder
Winner: Mary Preston
Print Copy of Stripped + Swag
Winner: Maria Smith
The Next Best Thing by Kristan Higgins
Winner: Evelyn Diaz
Wrong Bed, Right Guy by Katee Robert (digital)
Winner: Lauren Turkel
The Hero by Robyn Carr (Print)
Winner: Sandie Yearsley | Marcy Shuler
Come Hell or High Desire by Misty Dietz (e-copies)
Winner: Lori Meehan |
STUCK ON YOU + CANT HELP FALLING IN LOVE by Cheryl Harper (Digital Format)
Winner: Ada (Anita)
Crimson AUG Titles
Winner: Marcy Meyer | Beverly (Annwitch)| LaGina
Beautiful Bombshell by Christina Lauren
Winner: Tawnya | Allison W | Debra Guyette
A Brutal Tenderness by Marata Eros (digital)
Winner: Karen McDonald | Samantha 'Cole' Kurtz
LoveSwept AUG Titles (e-Galley Copies)
Winner: Janice Hougland | veRONIca
DESIRE PART 1 (e-galley)
Winner: Debra Ashwood | Justine
REAL by Katy Evans
Winner: Leslie Miner | Amy Rickman
Rock and a Hard Place by Angie Stanton (print ARC)
Winner: Lisa Richards
– Not Sure you won? For confirmation be sure to check the Rafflecopter Widget on the Spotlight post. 
You have 48hrs to get back to me before I draw a new winner.
Hey Winners! If you are reading this post, drop me a comment here, so I know you've seen this post! ~ Thanks