Today it is my pleasure to Welcome author
Poppy Alexander
to HJ!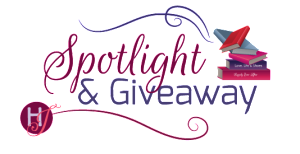 Hi Poppy and welcome to HJ! We're so excited to chat with you about your new release, 25 DAYS 'TIL CHRISTMAS!
Please summarize the book for the readers here:
Kate wonders how she will survive another Christmas as the season brings back such painful memories, but – as a mother – she knows she will do it for the sake of her son, Jack. She has to, because that's what mothers do. Daniel is wounded too, but he hasn't let his grief close his heart to love. He is blown away by Kate but worships her from afar at first. Daniel and Kate are magnetically drawn to each other but are distracted by the challenges they both face: They need each other but can they see it? Only time will tell whether Christmas will cast its spell over their lives.

Please share the opening lines of this book:
He looked at the calendar as he shrugged on his coat. Nearly December. He still found I strange how time kept passing, the earth kept turning on its axis, each day taking him further away from that awful moment ten months ago. The moment she left him.
Please share a few Fun facts about this book…
I admit there are some seriously heart-breaking themes in the book but I need you all to know it is heartwarming and fun too – honestly…
When I wrote this book, I had in mind all my favourite Christmas love stories: 'The Holiday' and 'Love Actually' were probably my two biggest film inspirations. I also seem to notice, in myself, a fascination with food (!) although I think what I was tapping into, with the cooking sessions involving Jack and Kate, were the happy memories that I have of cooking special Christmas treats, with my mother. These shared endeavors created happy memories in me which were just as important and long-lasting as the memories of giving these edible gifts or eating them myself.
A working title, for the book, was "The Christmas Tree Girl" but when I decided on creating a chapter for every day of December, the whole 'countdown' idea really drove the plot forwards. My main challenge – as a writer – then, was to ensure the book was not made artificially episodic by the chapter per day structure. I hope it worked. What do you think?
Please tell us a little about the characters in your book. As you wrote your protagonist was there anything about them that surprised you?
I love Kate, of course. As a mother myself, I recognize and applaud the sheer gutsy resilience she shows, and I think her biggest strength is her ability to rise above all life's challenges to be with Jack in a playful way, as well as being stern and structured when she needs to be. She is the mum I try to be. Of course, I fail, but I try. I found myself particularly moved by her struggle to solve Jack's school problems because I have faced similar issues with my own son and your heart bleeds for your children when you know things are not right for them. Daniel was an interesting character to write because I was aware of wanting to write Kate as a strong, independent feminist character (naturally) at the same time as making her open to the possibility of love. Daniel and Kate are so right for one another it could only end one way but I hope I maintain the threat that they might not, which is the frisson people need to keep reading, I am sure. Kate continued to astonish me all the way through the book with her sheer grit and tenacity. I felt, at times, as if I was sitting back watching her struggle and then be amazing. It was a privilege to put her onto the page, frankly.
If your book was optioned for a movie, what scene would you use for the audition of the main characters and why?
Oo, what a lovely question! For a start, I should say that the screen rights HAVE been optioned and I have – of course – volunteered myself to help with the casting! I suspect they will manage very well without me… In romantic comedy people talk a lot about the 'meet cute' and, in "25 days…" the scene I would want to audition Daniel would be at the beginning of Chapter "18 days 'til Christmas" where he tells Kate she looks rubbish and then beats himself up about it with his best mate Paul (so actually two scenes). For Kate, I'd like to see the scene on Clifton suspension bridge in the middle of the night. No spoilers, though.
What do you want people to take away from reading this book?
Everyone will take away their own messages I hope, as different situations will resonate differently depending on the readers' own life experiences. Overall though, I hope people will see and admire the strength of the human spirit and the magical, often redemptive, sprinkling of Christmas 'snow' that can transform lives, just like landscapes are altered beyond recognition by snowfall. There is something pure and true about a Christmas where spending money is not the main focus. We need to create the space to see that, sometimes and when we succeed, the result is really, really special.
What are you currently working on? What other releases do you have planned?
"25 Days…" is on the brink of publication in several countries and all formats currently. That, alone, is taking up the majority of my time at the moment, but there is another Poppy Alexander on its way, due to be published late next year. I am finishing the first draft now. We don't even have a title yet!

Thanks for blogging at HJ!
Giveaway:

One finished copy of 25 DAYS 'TIL CHRISTMAS
To enter Giveaway: Please complete the Rafflecopter form and Post a comment to this Q:

The Christmas Steps shopkeepers are a readymade community for Kate and Daniel to get involved with. How much do these secondary characters add to the book? Could they be excluded? What would the book lose if they did not exist?
Excerpt from 25 Days 'Til Christmas:
He looked at the calendar as he shrugged on his coat. Nearly December. He still found it strange how time kept passing, the earth kept turning on its axis, each day taking him further away from that awful moment ten months ago. The moment she left him.
People say death is a shock, even when it's expected, and they are right. He had been astonished. And that was the easy part, the disbelief. The hard graft was the bit that followed, the grief that came in waves, each first anniversary painfully borne . . . her birthday, his birthday, and now the big one. Christmas.
He wondered if the Christmas Tree Girl would be in her usual spot. This would have been the fourth year, long enough to call it a tradition, him walking past her twice a day, smiling sometimes and catching her eye. Most days she had been preoccupied, busy with other customers, so he would end up passing unacknowledged, creating an odd sense of disappointment which hung over his entire day. Then—on a Saturday in early December—there would be the ceremonial "making the visit to buy the tree." Zoe would always argue for the first Saturday in December and Daniel would want the second, worried the tree would be dead and bare by Christmas Day. The good-natured discussions would start at the end of November and Zoe would generally win. Last year, he had had to bring her in her wheelchair, wrapped up against the cold because her circulation was so very poor. Her lips had been permanently blue, as if she had been eating blackberries, her cheeks flushed in a parody of good health; but by then her movements were slow and her voice weak.
The Christmas Tree Girl had still greeted Zoe as if nothing had changed, teasing her about her hat, ignoring the wheelchair but unselfconsciously hunkering down on her haunches to be on the same level, straining to hear her whispered words and making a joke of her own stupidity when she had to ask her to repeat herself. The Christmas Tree Girl never pretended to understand when she didn't. Not like other people, people who were embarrassed and
dismissed her with an exaggerated smile and a nod. Zoe thought they were idiots and Daniel agreed. No, the Christmas Tree Girl had been different.
Excerpt. © Reprinted by permission. All rights reserved.


Book Info:
Kate Potter used to love Christmas. A few years ago, she would have been wrapping her presents in September and baking mince pies on Halloween, counting down the days and hours to Christmas. But that was before Kate's husband left for the army and never came home. Now she can hardly stand December at all.
Kate can't deny she's lonely, yet she doesn't think she's ready for romance. She knows that her son, Jack, needs a Christmas to remember—just like Kate needs a miracle to help her finally move forward with her life. So she's decided if there isn't a miracle on its way, she'll just have to make her own.
As Kate's advent countdown to the best Christmas ever begins, she soon realizes that even with the best laid plans, you can't plan for the unexpected. For when the path of the loneliest woman in town crosses with that of the loneliest man, these two destined hearts might find a way to save the holiday for both of them.
Book Links: Amazon | B&N | Kobo


Meet the Author:
Poppy Alexander wrote her first book when she was five. There was a long gap in her writing career while she was at school, and after studying classical music at university, she decided the world of music was better off without her and took up public relations, campaigning, political lobbying and a bit of journalism instead. She takes an anthropological interest in family, friends and life in her West Sussex village (think, The Archers crossed with Twin Peaks) where she lives with her husband, children and various other pets. Poppy also writes as Rosie Howard and Sarah Waights.
Website | Facebook | Twitter | Instagram |