Today it is my pleasure to Welcome author
Mimi Jean Pamfiloff
to HJ!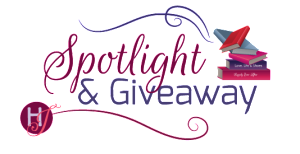 Hi Mimi Jean and welcome to HJ! We're so excited to chat with you about your new release, My Pen Is Huge, book #5!
Hello. Thank you for having me back for my 41st book!
To start off, can you please tell us a little bit about this book?: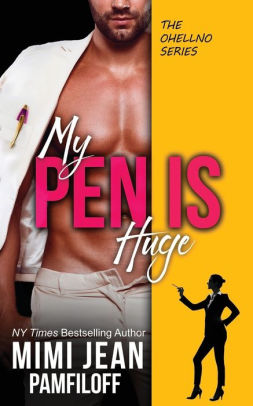 MY PEN IS HUGE is book #5 of my humorous OHellNo Series.
It's a Romantic Comedy. It's an enemies to lovers story. It's a standalone, too!
What's it about? In a nutshell it's about a very sexy, but arrogant British journalist who takes on an intern to help with a special project. From the get-go, the two clash, and it's hilarious to watch them try to find common ground.
Very quickly, she discovers that he is not quite who he seems, and the intrigue has her hooked.
WHO IS HE?
Please share your favorite lines or quote(s) from this book:
And brilliant. I'm now standing naked with my cock hanging out in front of a murderer, the woman I love, and her mum and dad.
"Impressive." Her mum gives me a wink and then smiles at Gisselle.
What inspired this book?
Let's start with the most obvious part of the book!
TITLE: When I was hunting for a title, I somehow came across a bunch of those T-shirts on AMAZON: my PEN IS huge. They gave me a big chuckle because of the obvious misread, and it seemed perfect for my cocky journalist hero!
STORY: The characters appeared in BATTLE OF THE BULGE as rival journalists. He was the arrogant British charmer, and she was the scrappy woman snapping at his heels. By the end of that book, I KNEW they needed their own story!
Leland Merrick is inspired by James Bond, for sure.
Gisselle Walters is inspired by Lois Lane!
How did you 'get to know' your main characters? Did they ever surprise you?
I think for LELAND MERRICK, our hot, British journalist, I always knew he had an unusual upbringing to explain his chauvinistic ways, but when we find out how he stumbled into his secret "side business" that was a surprise for me. The backstory seemed to fit though.
As for GISSELLE WALTERS, definitely her parents were the unexpected piece of her backstory. You think about how parents and kids often turnout out as opposites, and in this story, her parents are criminal defense attorneys who take a philosophical approach to life. She, on the other hand, sees things in black and white. Good/bad. Right/wrong. To her, the truth matters more than anything else.
In real life, we know that's not always the case. Sometimes there are consequences when the truth comes out because it undermines good people, doing important work. For example, think what would happen if a spy embedded his or herself into a terrorist cell in order to find out the location of their next attack. The truth would not serve the greater good. Leland Merrick lives in those gray areas that she hates.
What was your favorite scene to write?
Definitely the spaghetti dinner scene towards the end. I love how all of the characters came together to make a seriously funny situation!
***
"Oh. But it's clean ball sweat," Gisselle says cheerily.
She's the expert. That woman was fearless when she gave the old meat and two veg a tongue bath.
"And how would you know, young lady?" her mum asks, one dark eyebrow precariously arched.
Gisselle blushes. "We…well, look at him." She waves a hand in my general direction. "He just strikes me as a man who gives his downstairs a lot of attention."
I give Gisselle a look. Did she just tell her mum I'm a frequent wanker? For the record, I'm too busy to be constantly basting the old ham, flogging the weasel, tugging the trouser tiger.
Her mother darts her head from side to side, trying to inspect the goods now covered by my hands.
Thank God I have big hands. "You all understand how incredibly uncomfortable it is to be standing here naked while you're discussing my genitals."
"I love that accent. He's so cute, Gisselle," her mum coos. "Have you considered asking him out?"
"Mom!" Gisselle protests.
I try not to smile.
What was the most difficult scene to write?
The most difficult scene was the one that appears in both books: BATTLE OF THE BULGE and MY PEN IS HUGE. This is where both sets of main characters overlap. So, recreating that original scene from book #4, but in the eyes of LELAND MERRICK was a little tricky. Certain elements had to remain consistent even if they didn't flow naturally. 4-5 edits later, I got it right.
***
"Ah, here's our table," I say, pulling out a chair for Abi. "Can I bring you a cocktail, love?"
"Love…" She swoons, taking a seat. "I'll have champagne."
"Champagne, it is. Back in a flash." I untie our wrists and scan the room. Doesn't take much to spot Mitch Hofer over at one of the tables, shaking hands. He's a tall chap, like me, but he seems intent on murdering Abi with his jealous looks from across the room. I feel a twinge of sympathy. The last time I saw Mitch was the moment his life changed forever. It never should have happened. Bloody damned shame. But it speaks to the people I'm in bed with. I never question their motives, but their methods are sometimes difficult to stomach.
I order our drinks and watch Mitch cross over to Abi. Whatever he says, she's not having it. Time for me to come to the rescue, which will buy a few points so I can pump her for information.
"Abi love, is everything all right?" I wedge myself between her and Mitch Hofer. She needs to trust me, and a show of protective chivalry always wins the ladies.
"Yeah." She nods. "I'm fine. The host of this really cool event was introducing himself. But I just told Mr. Hofer here that I already donated everything I can. I'm tapped out."
I take her hand. "Then I'm certain our humble host won't mind if I steal you away to the dance floor so he can solicit money elsewhere."
She leans in to whisper something to Mitch that has his pot bubbling over.
He's in love with her. I can see it. Poor sod. I know how you feel.
Would you say this book showcases your writing style or is it a departure for you?
SHOWCASE! I loooove writing snark and banter. It's incredibly fun and tension building!
What do you want people to take away from reading this book?
LAUGHS! If you're not giggling by the end of chapter one, then the book might not be for you.
What are you currently working on? What other releases do you have planned?
Ohhhh…Ahhh… You know me! Always lots of juicy stuff in the pipeline! Next, I'm working on THE LIBRARIAN'S VAMPIRE ASSISTANT, #4. Then comes a NEW pet project called WISH, a standalone story that will read like a Rom-Com, but have a big twist! I can't wait!
Thanks for blogging at HJ!
Giveaway:

I have ONE SIGNED copy of MY PEN IS HUGE, PLUS SWAG!
To enter Giveaway: Please complete the Rafflecopter form and Post a comment to this Q:

I gave a lot of thought as to which 007 would be the basis for my Leland Merrick. Of course, I came up with Sean Connery. He was the perfect mix of suave, cocky, funny, and charming. If you could choose anyone to play James Bond, who would it be?
Excerpt from My Pen Is Huge, book #5 (standalone):
"There you are! I thought we were going to the poetry slam at the Cat's Meow to celebrate your first day." Camila, my roomie, is sitting on our red couch with her legs stretched out on our crappy old coffee table, a book in her hand.
I shut the front door, drop my satchel, and go over to the couch, where I plop down. "Oh my God." I throw my head back and cover my face.
"Uh-oh. Not a good first day?"
"The worst." And the best. I never dreamed when I was signing up to work for the Leland Merrick, that I was signing up for this. Danger. Real stakes. World-shaping stuff. I just wish I really had all the facts. Does he moonlight for the CIA? Interpol? MI6? Or is it 5? I think it's 6…international spy.
"Hey, what happened to the outfit you had on?" Camila asks.
I tell her how my day began, including all the details about Merrick and his friend's penis-pen comparison, the trip here, and the awkward everything after, excluding the "accident."
"Wait. Your new boss came here?" She scoots to the edge of the sofa.
"It was on the way to the hotel, and I had lipstick all over the front of my white skirt."
"Ohmygod. I would have died."
"Yeah, well, I think I wanted to do just that, since I did a face-plant exiting his car, too." I yank off my boots and peel away my socks.
She shakes her head. "That sounds awful. And I can't believe your new boss came to our shithole of a hovel. So weird."
"Weird doesn't begin to describe this guy. It's like he doesn't fit any molds, and he doesn't seem to care." He can also have people killed, apparently.
"Oh, I love a good rebel. Does he have any facial piercings? Does he ride with a biker gang?"
"No. He's…" How to describe him? "Well, he's British, really good looking, and dresses like he's a character from some spy movie."
"So kind of suave and sophisticated like 007?" she asks.
"Not exactly." I shake my head. "His build is bigger, like he works out but doesn't go for the juiced look." No, he doesn't fall into the beefcake-steroid category at all.
"So, like Momoa?"
"Not that burly. Imagine if Mr. Darcy worked out." And was into danger. Damn, I wish I could tell her the other part to this story. It's too freaking insane. I bet she wouldn't believe me. Not sure I believe it myself.
Camila nods in contemplation. "So let me get this straight. Your new boss, the infamous Leland Merrick, who's your journalistic inspiration, dresses like James Bond, talks like Mr. Darcy—the Colin Firth version, of course, because there is no other option—and he has a body like a leaner Jason Momoa. Did I get that right?" She gives me a look.
"I know what you're thinking."
"That I want his number so I can fuck the shit out of him? Then yes."
"Camila!" I swat her leg.
Excerpt. © Reprinted by permission. All rights reserved.
Book Info:
From New York Times bestseller Mimi Jean Pamfiloff comes MY PEN IS HUGE, a Standalone Romantic Comedy.
Dear Mr. Merrick,
I quit.
And since you're obsessed with your stupid pen collection, I thought it appropriate to take the big one you love so much and write my resignation letter. Kiss your pen goodbye, big man!
Because when I agreed to work for you—a hotshot journalist I've admired for years—no one told me that you had a secret life and that you'd bug my apartment, have someone killed, and make the moves on me just to test whether I'm serious about this job.
I mean, come on! What kind of boss does that? Yes, you're ten degrees hotter than the sun, and you melt panties everywhere you go, but this "little intern" is done with your games.
From this day forward, consider me your mortal enemy, your biggest threat. Maybe your pen is huge, but my determination is bigger. See you on the battlefield, Mr. Big Pen.
Your ex-admirer,
Gisselle Walters
Book Links: Amazon | B&N | iTunes | Kobo |
Meet the Author: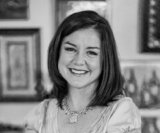 MIMI JEAN PAMFILOFF is a New York Times bestselling author who's sold over one million books around the world. Although she obtained her MBA and worked for more than fifteen years in the corporate world, she believes that it's never too late to come out of the romance closet and follow your dreams.
Mimi lives with her Latin lover hubby, two pirates-in-training (their boys), and their three spunky dragons (really, just very tiny dogs with big attitudes) Snowy, Mini, and Mack, in the vampire-unfriendly state of Arizona.
She hopes to make you laugh when you need it most and continues to pray daily that leather pants will make a big comeback for men.
Website | Facebook | Twitter | Instagram | GoodReads |