Today it is my pleasure to Welcome author
Tara Taylor Quinn
to HJ!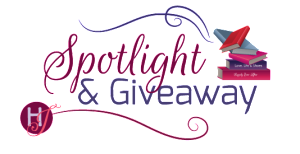 Hi Tara and welcome to HJ! We're so excited to chat with you about your new release, A Baby Affair!

I'm honored to be here! Hello, everyone!

Tell us about the book with this fun little challenge using the title of the book: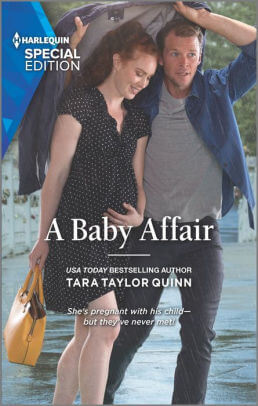 A is for Another emotionally intense ttq read
B is for the Baby Amelia is carrying, of course!
A is for A Parent Portal book
B is for the Boy who sparked the hero, Craig, to search out the recipients of the sperm he donated
Y is for You really want to read this book
A is for Amelia Grace! She's a woman who has suffered, but isn't afraid to reach for what she wants and needs.
F is for Fertilization – Amelia is very thankful for it
F is for the Friendship Amelia and Craig develop. It's real, and keeps pulling at them in spite of the inappropriateness of a relationship between the two of them.
A is for All by herself, which is how Amelia really needs to become a mom.
I is for Craig's Insistence that he know that his child will be in a healthy, loving home
R is for all of the bike Rides that Amelia and Craig take as a way of being together, but not falling into each other's arms.
Please share the opening lines of this book:
"Listen to your voicemail. Christine called from the Parent Portal. You need to call Dr. Craig Harmon…"
Please tell us a little about the characters in your book.
Amelia Grace grew up in an abusive home with a mother who was a pleaser – one who got sucked in by having a man who'd watch over her, partner with her – and Amelia is horrified to realize that she's just like her mom. After she hurt her little sister by abandoning her, she's determined that she will not allow herself to be in a partnership again. She will not be her mother.
And Craig – though dedicated to his patients, he was pretty much care free, on a personal level, until he got involved with a woman who had a young son, took the boy in as his own, and then lost him to the boy's not so good biological father.
Please share a few Fun facts about this book…
I gave Amelia a business that I want someone to open! I love lace embellishments and can't find enough things with them!
I have a denim purse that I picked up in New Orleans that I love and that is the purse that started Amelia's life pursuits in the book.
Craig's bike riding is taken from my husband's participation in the sport.
What first attracts your Hero to the Heroine and vice versa?
He's immediately attracted to her because she's carrying his baby – though they've never met.
She's attracted to the intensity with which he's determined to protect the very human result of his sperm donation.
The First Kiss…
Their faces were so close, their mouths both open, as though either of them was ready to speak. Amelia had no thought, no plan, no warning before she leaned just enough to close that distance. Her lips touched his lightly. Tentatively. For a brief second he made it more than that, filling her body with an ache it had never known, and she jerked back.
If your book was optioned for a movie, what scene would you use for the audition of the main characters and why?
I think the first scene, mostly because it sets the scene so well with Amelia. And with Craig, too. He'd played by the book. Was keeping his panic under wraps and taking the appropriate steps. Definitely opposites…
Sitting in the window seat in a plane crowded with travelers facing customs, Amelia was weary from an eight-hour flight. She immediately put a protective hand over her mostly flat belly, tucking it beneath her tight white cotton shirt and lace-pocketed black jeggings. She warned herself to stay calm. Stress could have a negative impact on the baby.
So could all of the other people taking their time to vacate the plane. Because they were causing her stress. With a couple of thumb swipes she accessed voicemail. Pressed to listen.
"Amelia, lishquensenhse…"
It went on for thirty-three seconds, that garbled sound in Amelia's ear where her younger sister's message should have been. Either Angeline had been in a loud crowded place when she'd left the message, or technology had just failed. Either way she was screwed.
Hell. Just hell. Why did she need to call a doctor? Please God, let her baby be okay. At a little more than fourteen weeks along, she'd passed the critical first three months.
Standing, she hit her head on the rounded ceiling of the plane, attempting to see how much longer she was going to have to wait.
At least ten rows. Maybe eleven. She glared at the backs of slow-moving heads and pressed her sister's speed dial icon. And got Angeline's voicemail.
Of course.
Ripping a silent expletive that stood in for the frustrated tears she was holding back, Amelia remembered that Angeline, who was also her business partner, was in a meeting with the New York designer that could ensure their financial security for a long time to come. Not that they were hurting, anyway. Who'd have thought sewing lace on jean pockets, and adding lacy embellishments to their purses as teenagers, would have exploded into a retail business that kept them both bountiful?
Six rows to go. Voicemail still garbled the second time she tried to listen to her sister's message. She'd bumped her head on the low ceiling twice more. And the guy in the aisle seat at the end of her row hadn't bothered to put his tablet and extra battery back in the pack under the seat in front of him.
She had the number. At the rate things were going, she could have the call made and done before she exited her row. Action immediately followed the thought. Amelia was too het up to think twice.
For all she knew, Dr. Harmon was on staff at the Parent Portal, a private fertility clinic. Perhaps its staff just wanted to let her know he'd written an order for the sixteen-week ultrasound. Or some more blood work—there were a lot of things they could check on these days, and she'd opted for all of them.
As tired as she was, it would be like her to make something out of nothing. And Angeline would think she'd heard the voicemail.
Taking comfort in the curtain of long auburn hair around her face, she stood slightly hunched, watched people slowly vacate and listened to the fifth ring—rehearsing words in her mind for when the receptionist picked up.
"This is Amelia Grace. I was told to call this number… Is Dr. Harmon available?"
Three rows to go.
And a male voice answered her call.
"Craig Harmon…"
If your hero had a sexy-times play list, what song(s) would have to be on it?
I'm not seeing him with a sexy-times play list. He's much more of a doer than a guy with a sexy playlist. Now Amelia, I know what her go to song is…Seduce Me by Celine Dion. It's an older song, but it's inside Amelia all the way.
If you could have given your characters one piece of advice before the opening pages of the book, what – would it be and why?
Don't be afraid…
What are you currently working on? What are your up-coming releases?*
I'm currently working on another Special Edition – the sixth and final book in The Parent Portal Series, followed right behind by a Romantic Suspense that is the beginning of a brand new series, Sierra's Web.
And upcoming:
Her Motherhood Wish, The Parent Portal, Special Edition, April, 2020
Shielded in the Shadows, Where Secrets Are Safe, Romantic Suspense, June, 2020
A Mother's Secrets, The Parent Portal, Special Edition, July, 2020
Colton 911: Family Defender, Romantic Suspense, July 2020
Sierra's Web Prequel Harlequin On-line Free Read, Romantic Suspense, September 2020.

Thanks for blogging at HJ!
Giveaway:

Three eBook copies of the first book in this series, Having Her Soldier's Baby.
To enter Giveaway: Please complete the Rafflecopter form and Post a comment to this Q:

If you really believed that you didn't want to hook up with a life partner, would you still want to have a child of your own?
Excerpt from A Baby Affair:
"You mad at me?" he asked. Those moments while they'd waited out the dark clouds on Sunday might have changed things for her, too. Not that they'd talk about that. But if he'd somehow revealed more of what he'd been feeling than he'd thought, or intended, it was up to him to reassure her that nothing was changing between them. He feelings…they were his. He'd deal with them on his own. Separate and apart from her and their agreement.
"Of course not." She glanced at him, frowning. "Why you would think that? What could I have to be angry with you about? Unless…" She slowed her bike. "Did you do something I don't know about that's going to piss me off?"
Like fall in love with her? Even just temporarily? God, let it be temporary.
"You've just been off today. Something's bothering you." He didn't ask. He wasn't giving her the chance to deny her mood. To make her feel as though she had to lie to him.
"I'm just…pondering," she said. She'd kept the slower pace and he adjusted his speed to match hers, riding closer to her so that they could talk.
"Anything you want to talk about?"
She glanced at him, a strand of long auburn hair, having escaped from her helmet, touching her cheek and shoulder and dangling down her arm. She never wore jewelry when they rode, but he'd noticed a while back that she had pierced ears. Had thought of buying her a pair of garnet earrings once when he'd seen them displayed at the mall, figuring they'd bring out the highlights in her hair.
That had been before he'd known he was in trouble. Before he'd realized he was falling for her. But he should have known. When he'd seen the earrings, he'd been at the mall with Kim, one of the two women he'd had semiserious relationships with since Tricia's death. They'd run into each other one afternoon at the grocery store—which was where they'd first met. Thinking that now he was finding his peace of mind regarding his donated sperm, he might be more able to get on with finding a woman to settle down with, he had asked her out. They'd gone out the past few Friday nights.
Excerpts. © Reprinted by permission. All rights reserved.


Book Info:
She's pregnant with his child—but they've never met!
She's ready to be a mother
But she never counted on her child's father…
Amelia Grace has gone through hell but she's finally ready to be a mom—all by herself. Still, she never expected her sperm donor to appear, let alone spark an attraction like Dr. Craig Harmon does. And Craig just wants to make sure his biological child is going to be raised in a loving home after he was torn from another child's life. But can Amelia make room for another person in her already growing family?
Book Links: Amazon | B& N | iTunes | Google |


Meet the Author:
The international author of 95 original novels, in twenty languages, Tara Taylor Quinn is a USA Today bestseller with over seven million copies sold. A five time RITA finalist Tara appears frequently on bestseller lists, including #1 placement on Amazon lists, and multiple showings on the Publisher's Weekly Bestseller list. She is a National Reader's Choice Award winner and has appeared on national and local TV across the country, including CBS Sunday Morning.
Tara is a supporter of the National Domestic Violence Hotline. If you or someone you know might be a victim of domestic violence in the United States, please contact 1-800-799-7233.
Website | Facebook | Twitter | Instagram | Goodreads |