Today it is my pleasure to Welcome author
ReShonda Tate Billingsley
to HJ!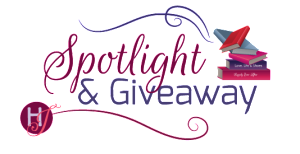 Hi ReShonda and welcome to HJ! We're so excited to chat with you about your new release, A Little Bit of Karma!

Hello, and thank you so much for taking time to take a peek into my world….

Please summarize the book for the readers here: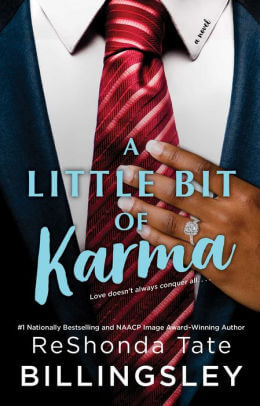 A Little Bit of Karma is about the Lovejoys, hosts of a popular radio call-in show and a spate of best-selling books on how to have a healthy relationship. But there's one secret hiccup: Shannon Lovejoy has wanted nothing to do with her husband, Jay, since she learned about his infidelity. But they've got to fake it through a relationship retreat in the Virgin Islands. While there, Jay's mistress shows up, and they get into a public argument before the mistress turns up … dead. Now, everyone wants to know what happened, and what will happen to the Lovejoy.

Please share your favorite line(s) or quote from this book:
"Everything happens for a reason." …..Because it does. We might not like it, understand it, or appreciate it.
Please share a few Fun facts about this book…
I visited the slums of the Virgin Islands for research….and thought I was going to get kidnapped because this man kept following me. But he actually thought I was his auntie. lol
I have a HARD time writing sex scenes.
I kept getting mad at the mistress.
What first attracts your Hero to the Heroine and vice versa?
I liked that they both appeared to have it all….when they really didn't.
Did any scene have you blushing, crying or laughing while writing it? And Why?
The scene when Jay and Shannon were taken hostage by Max had me laughing. It gave me "War of Roses" vibes. They are being held hostage by some thugs who won't hesitate to shoot them, but they're arguing. Here's a snipper.
"It must suck to be betrayed," Max said pointedly.
"You don't know the half of it." I rolled my eyes.
Max stuck his bottom lip out sympathetically. "How could he do you like this? I don't know much about you, but you seem like you've been a loving wife."
I nodded.
"And despite your marital problems," Max continued, "you stayed true to your vows, right?"
I hesitated, then slowly said, "I stayed true to myself."
"Ah, ah, ah," Max said, waving his index finger from side to side. "You didn't answer the question."
"What are you talking about?" I asked.
Max smiled as he motioned toward the thug who'd been standing and guarding the door. The Hulk henchman nodded, then opened the door.
"Come on in," he said to whomever was on the other side.
My mouth dropped open at the sight of the man who walked into the room. "Ivan?"
The tall, attractive man I'd met in at the bar stopped and smiled. "In the flesh, baby," he said, his voice deep and seductive and instantly transporting me back to that night at the hotel.
Readers should read this book….
This book has a little bit of it all – romance, suspense, drama. And I also throw in a real issue. But it was so much fun to write. I think readers will be entertained and enlightened.
What are you currently working on? What other releases do you have in the works?
I'm currently working on my next novel, a family drama called Pearly's Girls about four sisters and the secrets that threaten to destroy them.

Thanks for blogging at HJ!
Giveaway:

We're giving away 2 copies of A LITTLE BIT OF KARMA
To enter Giveaway: Please complete the Rafflecopter form and

Leave a comment for the author with your thoughts on the book…
Excerpt from A Little Bit of Karma:
This tramp had no limits. Had she really just tagged me in an Instagram post? And was her profile picture really a shot of her sitting on Jay's lap?
I opened the picture that she'd just posted—a view of the island with two wineglasses positioned prominently in the photo.
"Loving the view from my room in Saint Thomas with the love of my life. The real woman always wins." The post had been made twelve minutes ago.
I clicked on Vonda's name and went to her Instagram page. Her pictures were public for everyone to see. Every other photo was of her and Jay. At the beach, at dinner, at what looked like a family event. They looked like a happy couple in love.
I couldn't believe Jay would not only disrespect me like this, but that he'd be so careless as to let her take all these pictures. Or maybe he'd been callous. Maybe he simply didn't care about my feelings. Maybe all of that nonsense he'd told me about her doing all of this on her own had been a lie. Either way, this now gave me grounds for leaving when all these people tried to sue me. Who could blame me for bailing after seeing this. Yes, come tomorrow morning, I would
be gone and wouldn't have to deal with Vonda Howard anymore.
And as quickly as I could cut Jay from my life, I wouldn't be dealing with him either. I tossed my phone and tried to sleep, but the rage wouldn't let me rest. This woman had tormented me for the past few days and I was just going to slither away in defeat. The more I lay there thinking about that, thinking about all that Jay and I were losing, about my broken heart, the angrier I became.
After another thirty minutes of seething, I decided I wouldn't be slithering away. Oh, I was still leaving, but not before putting this woman in her place. Less than three hours ago, Jay had been trying to convince me that "it wasn't what it seemed." Now he was laid up with Vonda in her hotel
room? No, I couldn't leave without telling both of them a few things about themselves as well.
I stomped out into the suite to see if Jay was back. Of course he wasn't. His door was wide open and the bedroom empty. I grabbed my cell phone and punched Jay's number in. I cursed when it went straight to voice mail. I was determined not to leave this island until I unleashed my wrath on both of them. Then I was going to tell Jay he didn't even need to bother coming home. I would pack his crap up and leave it on the curb.
I was just about to come up with some lie to get Vonda's room number from the front desk, when I remembered Vonda's words. "I'm in room 1623. I expect to see you there."
I ignored the little voice in my head telling me, Don't do it. I was glad that I'd gotten rid of Nicole, because I was on a mission. I was about to get ghetto-girl fabulous and hurt somebody. I didn't care if Vonda sued me; I didn't care if the tabloids got ahold of it. Right now, the only thing that
would give me any type of satisfaction was beating the hell out of my husband and his tramp.
I grabbed my card key and stomped toward the elevator. It seemed like an eternity before the button chimed and the doors swung open. I stepped in and quickly punched the button to
the sixteenth floor. The doors took their time closing, as if some outside force was trying to give me time to change my mind.
"I don't think so," I mumbled, pounding the button again. There would be no mind-changing today. I stepped off the elevator on the sixteenth floor. I sprinted down the hall to Vonda's room and was just about to bang on the door when it swung open. Jay stood there, his eyes going
wide with shock when he saw me.
"Why doesn't it surprise me that you would be here?" I said, my face masked with fury.
"I, no, it . . . it's not wh-what it looks like," he stammered, trying to close the door and step into the hallway. He looked absolutely panicked about being busted. Probably because
there was no talking his way out of this.
"Oh, it's exactly what it looks like, and I'm about to tell you and this wench where you can go." I pushed past him and into the room with a force I hadn't known I had.
"Shannon, wait!" he yelled, trying to grab my arm. Nothing he could say could stop me from unleashing my wrath on that tramp.
I ignored him as I stomped into the room. The smell of sweet lavender assaulted my nose. I guessed Vonda had been setting the mood for a romantic rendezvous with Jay.The string of curse words was on the tip of my tongue, but then . . . I stopped and all the air in my lungs seeped out.
I blinked. Blinked again. Then tried to process the sight in front of me.
Surely this wasn't real. Surely this wasn't Vonda's body wasn't sprawled out on the floor. The way her leg was bent slightly to the side, the way her head was positioned, the way her eyes stared at the ceiling . . . I knew. This was no doubt her and she was no doubt dead.
She was wearing the same clothes from earlier, but now a long silk scarf was tied tightly around her neck, a look of horror frozen on her face.
Excerpt. © Reprinted by permission. All rights reserved.


Book Info:
Meet Shannon and Jay Lovejoy—the rich and successful power couple who, to the fans of their call-in radio show, seem like they've got it all. But after three years, their once passionate and loving romance has fizzled and the couple's divorce becomes embroiled in not only a mess of infidelity and deceit, but the untimely and shocking death of Jay's mistress, as well.
This fast-paced and emotionally powerful page-turner boldly goes where ReShonda Tate Billingsley has never gone before with her fiction, delivering the perfect combination of romance and suspense in one thrilling novel.
Book Links: Book Links: Amazon | B&N | iTunes | kobo | Google |


Meet the Author:
ReShonda Tate Billingsley is the national bestselling author of 52 books. She writes both adult and teen fiction, as well as nonfiction. Her sophomore novel, Let the Church Say Amen, was made into a film directed by actress Regina King, and produced by TD Jakes and Queen Latifah. ReShonda made her on-screen movie debut in the film, which was one of BET's highest rated programs. Her book, The Secret She Kept, was also made into a movie and aired on TV One. ReShonda made a cameo in that movie as well.
A well-respected journalist for nearly three decades, ReShonda has worked as a Television Reporter and Anchor for stations in Oklahoma City, Beaumont, and Houston. ReShonda is also Managing Editor for the Houston Defender Newspaper, as well as a Communications Consultant for Texas Southern University. She also works as a professional editor, ghostwriter and literary consultant. She left her job at FOX 26 News in Houston in 2007 to write full-time.
A highly sought-after motivational speaker and award-winning poet, ReShonda is the recipient of the NAACP Image Award for Outstanding Literature for her book Say Amen, Again and was also nominated for her books Mama's Boy and The Secret She Kept. She has received a plethora of distinguished awards and honors for her journalism, fiction, and poetry writing skills, including an induction into the Arkansas Black Hall of Fame and a Texas Top Author honor. Considered one of the top African American authors in the country, her books remain a staple on Bestseller's lists and have been featured in USA Today, The Washington Post, Jet, People, Essence, and Ebony Magazines.
ReShonda is also the co-founder of the boutique publishing company, Brown Girls Books, with Victoria Christopher Murray. The company, which is aimed at producing quality books from fresh voices and fan favorites, boasts a roster of more than 40 authors. BGB's subsidiary company, Brown Girls Entertainment, is branching out into the multimedia landscape, producing content for film, TV and the web and is currently working on their first film.
A graduate of The University of Texas at Austin, ReShonda is a member of the Missouri City – Sugar Land Chapters of Alpha Kappa Alpha Sorority and Jack & Jill of America. She is the mother of three children ages 20, 18, and 13. Visit her website at www.ReShondaTateBillingsley.com
Website | Facebook | Twitter | Instagram | GoodReads |