Today it is my pleasure to Welcome author
Joanne Rock
to HJ!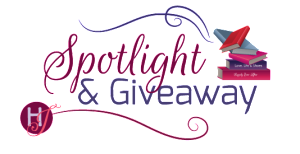 Hi Joanne and welcome to HJ! We're so excited to chat with you about your new release, A Nine-Month Temptation!

Hello! Thank you for having me!

Tell us about the book with this fun little challenge using the title of the book: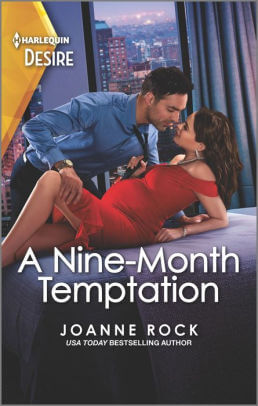 I will improvise a little here! The title actually says a lot about this one… A Nine-Month Temptation is a surprise pregnancy story that kicks off a new series with a sexy beginning!

Please share the opening lines of this book:
Best. Job. Ever.
Sable Cordero sipped the fine champagne and toasted herself in the full-length mirror at the Zayn Designs studio in Manhattan, where she'd been working as a stylist for three months. What other line of work would give a backwoods Louisiana divorcée with more ambition than savings the opportunity to drape herself in haute couture from the most lauded new brand of the year?
Please tell us a little about the characters in your book.
My fashion stylist heroine is recently divorced and trying to kick start her life after unhappy years battling infertility. She's moved to Brooklyn so she can be an apprentice to a new designer.
The hero is the CEO of his brother's fashion house, running the business end while his brother designs the clothes.
The hero and heroine meet at the fashion house, and the connection is instant, though they are convinced it's temporary, even making plans to distance themselves after their one-night together.
Please share a few Fun facts about this book…
Brooklyn roommates pursuing careers in fashion, makeup and theater form a fun friendship – strong female characters!
See inside the atelier of an up and coming fashion designer
I walked the Brooklyn neighborhoods where I set this one, close to where my oldest son resides.
What first attracts your Hero to the Heroine and vice versa?
What draws the hero first is physical attraction since he believes his heart will always belong to his wife who died too young. He notices the heroine's hair and her southern accent, the way she moves and speaks.
The heroine notices the way the hero supports his fashion designer brother, going to bat for him with their judgmental father.

The First Kiss…
Roman fused his lips to hers. Kissing. Claiming. The need to taste her had been a fire in his blood from the moment he'd stepped into the studio, so her acquiescence came not a minute too soon. She tasted like strawberries and champagne, her flavor going to his head faster than any drink.
He wrapped his arms around her and held her close, only to be reminded her dress had no back. A groan went through him at the feel of her smooth skin through the long, silky ribbons. He fought the urge to untie them and send the thin fabric to the floor in a heap. He didn't want to rush things.
"You're not wearing one damned thing under this dress." He spoke the words against her damp lips, then nipped the lower one between his teeth. "Are you?"
She sucked in a startled breath before arching her hips into his. Robbing his brain of thought. Torching any restraint he might have salvaged.
"There was no room for anything but me." She smoothed her hands down his sides and then hauled his shirttails free so she could tunnel beneath the fabric.
If your book was optioned for a movie, what scene would you use for the audition of the main characters and why?
When they come face to face for the first time in the story-
Roman stuffed his tie into his briefcase as the elevator door opened onto the loft. R&B music made the floor vibrate, the horns blaring and drums thumping as loud as in any dance club. The lights shone brightly in the center of the work area, while the edges of the room remained in shadow.
But it wasn't the light or the music that hit his senses like an assault.
That honor went to the woman strutting away from him in a black silk dress that molded to her curves like it had been poured over her. Her lustrous, dark hair was piled haphazardly on her head, a braid coiled around the mass like an afterthought to keep it in place. The dress had no back. Zero. The fabric only covered the soft swell of her ass, the silk cupping the bared dimples at the base of her spine as if to highlight that undeniably sexy feature.
Two thick ribbons cascaded from a knot at her neck to sway between her shoulder blades. As she moved, her hips rolled in a come-hither rhythm so seductive he found himself following in her wake even from ten yards away. A champagne flute dangled carelessly from her fingertips as she wove her way between stylized dress forms and the kitschy busts of composers that Marcel collected. She moved among them like they were adoring lovers, caressing a cheek here, bumping hips with a mannequin there.
She was so sexy she took his breath away, his pulse pounding in time with each step of her stilettos.
Tap. Tap. Tap.
How had the beat synced up? He wanted to catch her. Pull those teasing hips against him.
Right up until she paused to cast a sultry glance over one shoulder. And promptly screamed at seeing him.
The champagne glass shattered on the hardwood.
Damn.
It was her. Recognizing the very woman he'd been hoping to avoid, Roman regained his faculties at once.
"It's just me," he assured her, moving toward the stereo system on the shelf between two of the huge arched windows overlooking the street. Dialing down the volume, he turned toward Sable, the woman who'd populated far too many fantasies since his one and only meeting with her. "Roman," he reminded her.
He couldn't help feeling the flash of annoyance that she was staring at him like she'd seen a ghost. The thought of her forgetting him when she'd made an indelible impression on him was a definite kick to the ego. Not that it mattered.
"Of course I remember you." She hastened to speak, possibly hearing the irritation in his voice. "I'm sorry." She started to take a halting step, her movements jerky. Was she embarrassed? "I wasn't expecting anyone," she rushed to explain, color flooding her cheeks.
Seeing that she was about to step on glass, he crossed the floor to help her. Somehow, that meant lifting her off her feet to remove her from the danger. Roman realized how unwise that decision had been the moment his fingers encircled her almost-naked waist. His fingers caressed bare skin while his thumbs pressed into the black silk just above her hips. For a scant second, her breasts grazed his chest as he picked her up.
He didn't want to let go. Not when he could feel the tight points of her nipples brush against him. Not when he heard the swift intake of her breath, felt the rush of air along the heated skin at his neck, saw the flash of awareness in her hazel eyes. Hell no, he didn't want to release her.
Which was why he forced himself to put her down, prying his fingers free from the magnetic force that was her gorgeous body, then jamming them into his pants pockets where he balled them into fists.
If your hero had a sexy-times play list, what song(s) would have to be on it?
Stay by Rhianna
Thinking Bout You by Frank Ocean
and maybe something old school like
Bolero by Ravel

If you could have given your characters one piece of advice before the opening pages of the book, what – would it be and why?
My hero is a widower still grieving a loss. I would have counseled him to keep his heart open, to remember that his wife would have wanted him to find happiness and live for them both.
What are you currently working on? What are your up-coming releases?*
Right now, I'm working on a western set series for 2022, tentatively called The Ranch Inheritance. But next up is a Texas Cattleman's Club story- Trapped with the Texan (August Desire), then the next two Brooklyn Nights stories, Ways to Tempt the Boss in September and The Stakes of Faking It in November.
Thanks for blogging at HJ!
Giveaway:

I'm giving away signed copies of The Rancher and The Heir with book swag (open to US readers only), and digital copies of The Rancher and The Heir (open to INTL readers).
To enter Giveaway: Please complete the Rafflecopter form and Post a comment to this Q:

Did you ever do an internship or apprenticeship before? And if not, what was your first job out of school?
Excerpt from A Nine-Month Temptation:
"Good morning, Sable." It was the sexy voice from her dreams.
Roman Zayn stood at the bottom of her stoop, dressed in gray pants and a custom-fitted white shirt that she recognized as one of his brother's designs. He tugged off the aviator sunglasses.
He looked…hot, with his GQ-worthy style, plus a whole lot of lean muscle beneath the clothes.
"Um." She realized she was staring.
The street was quiet around them, although the park on the opposite side of DeKalb was already busy with joggers, cyclists and women pushing babies in strollers.
Babies.
The reminder made her even more tongue-tied.
"So. I picked up some coffee on my way over here." Roman nodded toward the black SUV with deeply tinted windows parked behind him. A driver sat behind the wheel. "Why don't you join me for a cup, and I can take you to work?"
She blinked and nodded, telling herself to pull it together.
Damn it, wWhy did he have to show up now of all times? If only she could have had a couple of days to absorb the changes in her life before he came striding through her door and tilting her world all over again.
Well, she didn't have the luxury of time now.
"Sure. Thank you." She needed to figure out a way to explain to her boss she was expecting his baby despite their one-night deal.
She didn't think there was enough coffee in the city to fuel that confession.
*
As receptions went, Roman could have wished for better.
The woman now seated next to him in the SUV had filled his waking thoughts and starred nightly in his dreams ever since his last trip to New York. He'd royally pissed off his brother by staying away from the fashion house for so long, and Marcel was even angrier when he learned that Roman had made a brief trip to Manhattan without even staying long enough to speak with him.
Roman regretted that. But he'd taken his promise to Sable seriously. He refused to put her in a compromising professional situation, and he had been hell-bent on establishing that being with him wouldn't be a conflict of interest with her work. Because he wanted to be with her again.
No woman had gotten under his skin since his wife's death the way Sable had. And while he would never remarry or replace the only woman who would ever hold his heart, he could at least take pleasure with someone who fascinated him. Someone who seemed to enjoy their connection as thoroughly as he had.
Or so he'd thought.
But seeing Sable's reaction to him today made him second-guess what he'd remembered from their one night together. Sure, there'd been the flash of heat and awareness when their eyes met. He didn't doubt the attraction was still strong on her side, too. He'd felt it in those tense moments when they'd faced off in front of her building.
Then, she'd seemed to slip away from him. Her thoughts had gone somewhere else and he didn't have a clue how to get them back.
He watched her sip from one of the coffees he'd bought, her gaze focused on the river as they crossed the Brooklyn Bridge. Dressed in denim capris and a pink sweater that drooped off one shoulder to reveal the white lace strap of an undershirt, she looked entirely edible.
He'd been dying to taste her again for months.
"You seemed surprised to see me," he remarked finally. "Did you think I wouldn't return?"
She hit him with the full force of her hazel eyes gaze as she put the foam cup in the molded console holder. The morning sun brought out the gold and green flecks in her eyes, subtleties he hadn't been able to appreciate in the darkened studio bedroom.
"I never doubted you'd visit the studio again, but I wasn't expecting you at my apartment." She adjusted the leather strap of her bracelet, making him wonder if he made her nervous. "I guess it makes sense that, as my employer, you'd know where I live."
"I never looked at your personnel file," he clarified. "You're easy to find in an internet search since you're living in Cybil Deschamps's apartments and they get a lot of publicity."
He hadn't realized that Sable had captured the eccentric heiress's attention through a highly competitive vetting process to award the housing situationsspots to talented applicants.
"I couldn't have afforded to accept the internship otherwise." Her shoulder brushed against his as the vehicle turned north, and she edged back quickly. "But you probably know that, too. My hometown paper gave the story a lot of coverage."
Along with coverage of her divorce from a local would-be politician, a media angle he would have found intrusive and in poor taste even if he hadn't felt protective of her. But seeing her in an old photo with another man had been…uncomfortable, to say the least. He shouldn't feel jealous of another man in her life, but the feeling had been stark. Obvious.
His phone vibrated on the seat beside him, but he barely glanced at it, wanting to savor this time with Sable.
"They should have focused more on your accomplishments and less on your personal life." He was grateful for the gridlocked traffic; it gave them a private moment together, especially with the partition between them and the driver raised. Roman hadn't had nearly enough time to talk to her. He still needed to convince her to see him again. "Your professional track record is commendable. It was obvious why Marcel wanted you."
"Thank you. I've always wanted to be a celebrity stylist, and Marcel has given me so many opportunities to make that happen once I finish my commitment to him. I'm not even halfway through my internship, and I've already had some interest—"
She broke off suddenly, turning from him so he couldn't read her expression. Was she upset? She sounded uneasy.
"That's a good thing, isn't it?" He didn't know enough about the fashion world. The only reason he was the head of Zayn Designs was his knowledge of business and his personal capital.
He reached over the console to touch her shoulder. Encourage her gaze. When she turned back toward him, he couldn't identify the emotions in her eyes. But they swirled there.
Intensely.
"It would be a good thing," she started again, her voice low. "If I could take advantage of those opportunities."
She lifted her coffee for another sip while he tried to make sense of that.
"Why can't you? Are you afraid they won't still be there when you finish your year with Marcel?" He wanted to help her. To pave the way for her to use her talents. But he also didn't want to overstep.
He had to handle this relationship carefully, but being respectful of her as a professional didn't mean he shouldn't acknowledge her contributions to his business. Far from it. And if she was having problems related to the fashion house, he wanted to know about them.
The muscle beneath her right eye twitched and he wondered again if she was nervous. And it occurred to him that this conversation would be easier if she was on his lap. In his arms. Under him.
Hell. He shifted uncomfortably, beginning to think he'd underestimated her effect on him. How could he concentrate on what she was saying when he wanted her this badly?
"I can't take advantage of those opportunities, Roman." She drew in a deep breath as she met his gaze. "Because I just found out I'm pregnant."
Excerpts. © Reprinted by permission. All rights reserved.
Book Info:
One night rocked their world. Now can they tame their passion for their baby's sake?
Ever since their mind-blowing encounter months ago, fashion CEO Roman Zayn hasn't stopped hungering for Sable Cordero. But as a rising star in his brother's design studio, the intoxicating celebrity stylist is strictly off-limits. Even when Roman discovers Sable is pregnant and steps in to offer support, further intimacy between them feels forbidden. But resistance to an attraction like theirs just may prove futile…
Book Links: Amazon | B& N | iTunes | Google |


Meet the Author:
Joanne Rock is a USA Today bestselling author. She's written over one hundred books, most recently focusing on sexy contemporaries and small-town family sagas. She enjoys romance for prioritizing relationships and encouraging readers to follow their dreams. A frequent speaker at regional and national writing conferences she enjoys giving back to the writing community that nurtured and inspired her early career. She has a Masters degree in Literature from the University of Louisville. When she's not writing, Joanne enjoys travel to gather new ideas.
Website | Facebook | Twitter | Instagram | Goodreads |