Today it is my pleasure to Welcome author
Lexi Post
to HJ!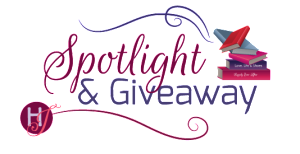 Hi Lexi and welcome to HJ! We're so excited to chat with you about your new release, A Pocket in Time!

Hello. It's awesome to be here. I hope everyone is doing fantastic!

Please summarize the book a la Twitter style for the readers here: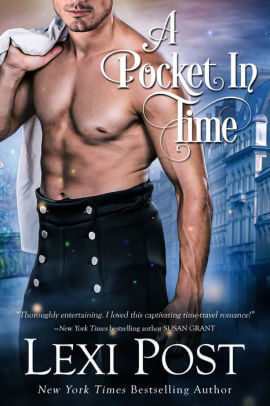 Katz Almira travels back in time to the alleyways of Regency London where she must infiltrate a gang of young pickpockets who are protected by the handsome but wounded Lord Byron. Can she complete her mission to save history and still keep her heart?

Please share the opening lines of this book:
Katz Almira ducked to avoid the foot headed toward her face and kicked out in return when a voice in her head threw her off and she missed her target.
Katz, I need you to go to Regency England.
Javier, the physical trainer for Time Weavers Incorporated, grabbed her foot and yanked, dropping her butt on the mat. She held up her palm. "Wait, I've got Jules in my head."
Please share a few Fun facts about this book…
A Pocket in Time was inspired by "Oliver Twist" by Charles Dickens.
The language of the criminal element of London was so much fun to research and use. Words like Autem Diver, Snoozing Ken, and Upright Man were a few I got to work into the dialogue.
Mrs. Fry, a cameo character, is an actual historical figure. She was a Quaker bent on reforming the female inmates of Newgate prison.
Some of the character names come straight from Dickens! "Pip," the youngest pickpocket is the main character's name in Great Expectations. "Sikes," a Lieutenant at the War Office is named for the bully and murderer in Oliver Twist. Toby and Giles are also additional names found in the original story, but used on very different characters in mine.
Stonehaven, the mansion where Time Weavers, Inc. has its headquarters, was named after the city in Scotland that holds a fireball parade on Hogmanay.
What first attracts your Hero to the Heroine and vice versa?
 Lord Byron is surprised by Katz's unique beauty as she stands out among Londoners, but it is her inability to accept her own value that draws him in, despite her many unusual abilities such as picking his pocket.
Katz is pleasantly surprised at how attractive and strong Lord Byron is despite his limp, but his protection over the orphans is what really tugs at her heart.
Using just 5 words, how would you describe Hero and Heroine's love affair?
Opposites in every way attract!

The First Kiss…
Siren. The word echoed through his mind as he stared into her warm gaze. It was as if there were no ball, no gardens, no world around them. There was only the darkness and her floral scent filling his nostrils, the warmth of her body calling to him. As if something other than his own will commanded him, he lowered his head toward her. Just one taste. He pressed his mouth to hers, brushing her lips with his own in the lightest of kisses.
He pulled back a hairsbreadth. The taste was nothing but a tease. He should stop now. Before…before… His mind stopped working entirely. All he knew was he wanted. Wanted more. Wanted to taste her.
He moved his hand from her shoulder to cup the back of her head and tilted his own. This time, he pressed his lips more firmly to hers, and she opened to him.
Without revealing too much, what is your favorite scene in the book?
Katz teases Jack about attracting the ladies at the ball when he is so intent on fending them off.
"What is that lovely scent on you?" She stepped extra close and inhaled visibly.
He frowned. "You aren't supposed to like it."
"Whyever not? It smells like, hmm, almost minty, eucalyptus, I think. I'm particularly fond of that scent."
Jack groaned. "I was informed that most ladies don't care for it."
She couldn't help but smile at his disappointment. "So, you wore it to keep ladies away?" With how dashing he looked, she doubted his scent would matter.
"I did. I'm on my way to a grand fete where numerous mamas will hope to persuade me to take an interest in their unmarried daughters. Since it's an engagement ball, marriage fever will be particularly high. It's a favor to a friend and I must attend." He grimaced.
She grinned. She couldn't help it. He really didn't want to go. "Next time you wish to keep the ladies away, I suggest you let me prepare you. I know exactly what they like and don't like."
"Are you saying I will still be set upon by hordes of young ladies anxious for me to sign their dance card?"
She nodded smugly.
He lifted a black cane with a silver falcon head at the top. "Then it's good I have brought my cane to warn them off."
She laughed before sauntering up to him and placing her hand on his upper arm. She fluttered her lashes as he looked at her. "Please sir, won't you sign my dance card? I fear I shall faint from heartbreak if you turn me away unfulfilled."
Jack's grin faded as he stared into her eyes, his bicep muscle moving beneath her hand as his blue eyes darkened. "For you, I might make an exception."
If your book was optioned for a movie, what scene would be absolutely crucial to include?
It would definitely be when "Jack" discovers Katz at the ball.
Despite the silence in the room, the hairs on the back of his neck stood up as the feeling of being watched came over him. Having learned to trust his instincts on the battlefield, he spun around and winced as his gaze came to rest on the dark figure standing just inside the French doors. The person was dressed in all black and wore an executioner's hood.
Was this another trick of Henry's? A plan of Chatterfield's? Or was Mrs. Fry's concern about miscreants
more relevant than she realized? "Who are you?"
The figure reached up and pulled the hood from their head.
"Katz!"
Readers should read this book …
if you like time travel, historical, and paranormal romance, strong heroines, kind-hearted heroes, unique secondary characters, and surprise resolutions.
What are you currently working on? What other releases do you have planned?
I'm currently plotting the next book in this series. It's based on the beauty and the beast trope, one of my favorites! My beast is a battle-scarred Viking and my beauty is Time Travel agent Jane, or "Plain Jane" as she is jokingly referred to in present day.
While that book's plot is in progress, I'm writing Bound By Eden, the 7th book in my Eden series, which takes place on a planet of hunky men. It has a "utopia with flaws" theme.
Thanks for blogging at HJ!
Giveaway:

Lexi Post tumbler with Lexi Post Regency fan, and a signed copy of another sexy time travel book, Pleasures of Christmas Past.
To enter Giveaway: Please complete the Rafflecopter form and Post a comment to this Q:

If you could travel back to any time period, what time period would it be and what role would you play there?
Excerpt from A Pocket in Time:
Jack helped Katz down from his coach. He'd had no intention of bringing her with him, and still wasn't sure why he had, but he didn't regret it. On the journey to Whitehall, she stayed on her seat facing him and asked a myriad of questions —everything from which street they traveled on to where the hacks parked when they weren't picking up passengers. He answered most of her questions, but her curiosity ran in areas he'd never thought about and he found himself completely engaged and anticipating her next remark. Stepping carefully down onto the stone street, he ignored the stiffness in his leg and held his hand out to assist her.
Katz grasped his hand as she descended the two steps. Looking up, her hand still in his, she stared at the large stone structure in front of them. "Is this the War Office?"
He chuckled. "No, it's farther down this block. This is the treasury."
"Oh, the treasury?" Her warm brown eyes sparkled with mischief.
He shook his head. "No."
She batted her long dark lashes. "No, what, my Lord?"
"No, you are not to go in that building."
Katz pouted as well as any debutante would, but instead of appearing childish, she appeared seductive, and he forced his gaze from her full lips.
"I do suppose transferring funds from one building to another might raise some suspicion." She gave a heavy sigh. "But it would be so much fun."
Suspicion? He blinked, surprised once again at her complete confidence. He gestured toward the south end of the street. "I thought you might like to walk a bit."
"I would." She leaned in closer, her jasmine scent filling his nostrils. "I'm sure after that long ride, you're probably anxious to walk as well."
He forced himself not to grimace. That she knew of his pain didn't sit well with him.
"I much prefer to focus on your enjoyment of the day." He gave her a cocky grin. "If walking with you makes me the envy of every man I meet, that only makes the day better."
She rolled her eyes at him as she released his hand and laid her own on his arm. "Now you ask too much of the day."
This time he laughed aloud, drawing looks from a few passers-by, but he didn't care. No one would know who she was in this part of town. It would be a rare thing to meet one of his peers unless they also journeyed to the War Office. Some might be about Parliament, but this area was for those who toiled in service to the country.
As they maneuvered their way along the sidewalk toward the southern end, she observed everything, even if she didn't comment on it. He found himself looking at Whitehall, Westminster, the entire municipality of London, with new eyes. What did it look like to her? For him, the beggars, merchants, and hawkers usually blended into the background.
"Does America look like this?"
She pulled her gaze from a lamp post and gave him her attention. "Some places do, especially the older towns."
He'd never thought to see America, but having met her, he found himself curious. "Tell me about it."
"I'd rather not. I left there for a reason."
It was as if she'd issued him an invitation to learn more about her with that short statement, and he was happy to accept. "Why did you leave America?"
"I told you, I am looking for someone." She pointed to a small park. "There are parks everywhere in this city. What I don't see near this one is any flower girls, or street hawkers, or even pickpockets. I would think with the Treasury on this road, it would be quite an enticement."
He stifled a chuckle. "It's not a bank. It's where the country's finances are managed and housed. Unless a thief had a large wagon and the palace was burning down for a distraction, there would be no hope of taking anything from there."
"A wagon you say?"
He halted and turned her to face him, ready to deliver a severe warning, but by the curve of her lips, it was clear she wasn't serious. How did she do it? How did she find humor in so much when life was so harsh? He allowed himself the pleasure of the conversation. "Yes, a rather large wagon. It would need at least six horses, which could become a problem at Charing Cross."
"Indeed?" She pretended to ponder the dilemma. "Then I fear there's no help for it, but that we drive in the opposite direction."
"Into the hands of the horse guards?" He shook his head. "Maybe we could find another form of amusement. We could continue our walk and relieve ourselves of the weight we carry."
"I suppose that will have to do."
Excerpts. © Reprinted by permission. All rights reserved.


Book Info:
Katz Almira's mission is clear—travel to the past, steal the note that ruins the world, travel back to the present. Easy. She's the best pickpocket Time Weavers, Inc. has ever had. Posing as a poor widow in Regency London, she convinces her target, Lord John Byron, a man as sexy as he is wealthy, to take her in off the streets. But at her request to keep her hidden, instead of his cushy manor, he allows her to stay in a warehouse full of orphan boys he cares for there.
It's the perfect place to hide, and bonus, her new roommates can help her find the mysterious note. With John as their pseudo-father, they know what he does every day, and with who. Katz can't afford any distractions, but she soon finds herself getting attached to the orphans—and John—even helping him plan for their futures.
Each day she spends in the past is another day closer to her deadline, another day closer to returning to her own time, and another day John and this makeshift family get dangerously closer to her heart. But Katz staying in the past would have dire consequences for them all…
Book Links: Amazon | B&N | iTunes | Goodreads |


Meet the Author:
Lexi Post is a New York Times and USA Today best-selling author of romance inspired by the classics. She spent years in higher education taking and teaching courses about the classical literature she loved. From Edgar Allan Poe's short story "The Masque of the Red Death" to Tolstoy's War and Peace, she's read, studied, and taught wonderful classics.
But Lexi's first love is romance novels so she married her two first loves, romance and the classics. From hot paranormals to sizzling cowboys to hunks from out of this world, Lexi provides a sensuous experience with a "whole lotta story."
Lexi is living her own happily ever after with her husband and her two cats in Florida. She makes her own ice cream every weekend, loves bright colors, and you will never see her without a hat.
Website | Facebook | Twitter | | Instagram |