Today it is my pleasure to Welcome author
Leigh Duncan
to HJ!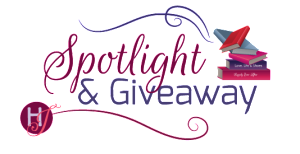 Hi Leigh and welcome to HJ! We're so excited to chat with you about your new release, A Simple Wedding!

Hey Sara! Hey Readers! I'm delighted to be here! Harlequin Junkies is my go-to site for book recommendations. Being here is a huge thrill! Thanks so much for inviting me!!

Tell us about the book with this fun little challenge using the title of the book:
Oh, this reminds me so much of that song we used to sing for our mothers on Mother's Day when I was in grade school. Hopefully, I'll be better at it now than I was then. LOL Well, here goes…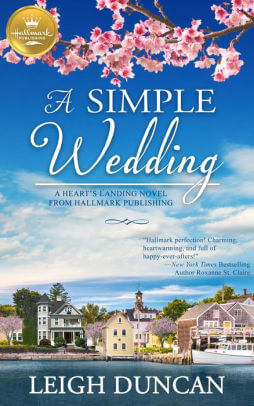 A is for Ashley and Alexis, the twins who own the gift store, Favors Galore in Heart's Landing. Jenny, the heroine, drives them a little bit batty when the guest list for "her" wedding expands from 50 to 250.
S is for Simple, and this wedding is anything but simple!
I is for Imposter since Jenny is only posing as the bride-to-be.
M is for Marriage Vows, the promise to have and to hold from this day forward!
P is for the Heart's Landing Promise of "a perfect wedding for every bride." But when Jenny keeps changing her mind about everything from the size of the wedding party to the flowers, Heart's Landing business owners turn to the one person who can steady this wishy-washy bride…Nick.
L is for Jenny Longely who's doing her best to plan the perfect wedding for her famous cousin, despite the many, many stumbling blocks Kay throws in her path.
E is for Everything Wedding in Heart's Landing, where romance drips like dew from the gingerbread trim on homes and businesses.
W is for the Worries and Woes—and headaches—Jenny brings to business owners throughout Heart's
Landing when she, apparently, can't make up her mind.
E is for Happy Ever After, because isn't that why we read romance?
D is for Decadent Cupcakes, which Nick bakes for Jenny in the kitchen of I Do Cakes!
D is for Destination. Ever since Thaddeus Heart's granddaughter walked down the stairs of the Captain's Cottage to marry into the Rockefeller clan, Heart's Landing has been America's Top Wedding Destination.
I is for the Icing on the cake. And what would a wedding cake be without icing?
N is for Nick Bell, Baker Extraordinaire and owner of I Do Cakes on Bridal Carriage Way. His famed buttercream frosting demands Jenny's attention, but his kindness captures her heart.
G is for Gosh, that was fun!
Whew! I'm glad we didn't give this book a l-o-n-g-e-r title!!!
Please share the opening lines of this book:
The tires of the delivery van brushed the curb at the corner of Bridal Carriage Way and Procession Avenue.

"Easy does it," Nick Bell coached his young assistant. He cast a quick glance over his shoulder. The momentary jump in his heart rate returned to normal when four tiers of the palest pink confection barely wobbled.
Please tell us a little about the characters in your book.
Let's start with Jenny. Orphaned at a young age, she has always felt she owed her Aunt Maggie for providing a roof over her head, helping her get a good education, get her life off to a good start. To repay her aunt, Jenny moved to LA when her cousin Kay landed her first big movie role. She's been Kay's right hand for 2 years. Now that Kay and Chad are engaged to be married, Jenny's sense of obligation drives her to do everything possible to give her cousin the wedding of her dreams, even when Kay keeps changing the plans.
Nick, on the other hand, has found his life's calling in I Do Cakes, the bakery he inherited from his father. Nick is as steady and patient as they come, traits that certainly come in handy when trying to deal with the wishy-washiest bride Heart's Landing has ever seen.
Please share a few Fun facts about this book…
My own wedding was very simple. I wore a $100 off-the-rack dress. My sister was my only attendant. We held our reception in the church hall where my mom and her friends served cake and punch. Planning Jenny's wedding, well Kay's wedding actually, was soooo much fun because it gave me the chance to plan the big, fancy wedding of my dreams.
Soon after hubby and I were married, we moved to Newport, RI, where he entered the Navy's Officer Candidate School. His busy schedule meant I had days on end to spend wandering Newport's quaint shops and beautiful mansions, which everyone called cottages. On his occasional days off, we took advantage of the beaches and the many sight-seeing opportunities. I enjoyed our time in Newport so much that when I had the chance to develop Heart's Landing, I modeled it after one of my favorite small towns. (Of course, Newport has grown quite a bit in the 30+ years since I lived there.)
What first attracts your Hero to the Heroine and vice versa?
Cupcakes! Can you imagine?
If your book was optioned for a movie, what scene would you use for the audition of the main characters and why?
I love a good meet-cute! You know, that first zany meeting between the hero and the heroine. So much of the relationship can be defined in those first critical moments. Take my husband, for example. He likes to say he knew we were destined to be together the instant he saw me. I guess he was right—we've been together for more than 4 decades.
I like to think that Jenny and Nick's relationship was etched in the stars the moment they ran into each other outside I Do Cakes. Jenny had been mesmerized by a passing bride in a horse-drawn carriage when she gradually became aware of her surroundings. Here's what happens next…
What was that all about? She didn't have time to stand on the sidewalk and gawk. She had work to do. She'd been tasked with making all the arrangements for her cousin's wedding. With just four weeks to accomplish the monumental task, she needed to get moving. Shaking off the spell she'd been under, she spun. Her head down, she hurried onward.
"Whoa! Watch out!"
Jenny sucked in a breath as a tall figure barreled out of the bakery straight at her. Trying her best to move out of his path, she stumbled to one side. She almost made it past him…She had the vaguest impression of muscular arms reaching for her. She slipped out of their grasp just as her legs gave out beneath her.
Down she went.
An instant later, she landed with a soft "Ooof" on the unforgiving sidewalk. As a final insult, something soft plopped into her lap.
"Oh, gosh. Are you hurt?" Deep and masculine, a voice to match the broad shoulders of the man who'd collided with her cut through her confused fog.
"What just happened?" Trying to figure out how she'd ended up sitting on the ground and covered in sticky goo, Jenny whipped her head from side to side. She flexed her arms and legs and felt a wash of relief when nothing sent up a twinge or a sharp, painful protest. The hand she brushed over her jacket left trails of blue and green streaks. With nothing more than a little hurt pride and stains to show for her fall, she followed faded denim upward past a blue shirt to a pair of piercing eyes the color of a stormy afternoon sky.
"You ran into me," she said, still trying to fit the pieces together. "I was walking into the bakery, and you barged out like you were headed to a fire somewhere. What in heaven's name was so important?"
"Cupcakes." A shock of dark hair fell forward onto his head as the man leaned down over her.
"Cupcakes," she echoed. As if that explained anything.
If you could have given your characters one piece of advice before the opening pages of the book, what – would it be and why?
Ooooh, that's a tough question. I think I'd give Jenny the same advice my very smart mother gave me: Draw a line in the sand and don't let anyone cross it. Not even your famous cousin. Practice saying, "This far and no more!" Then, stick to it. Jenny would have enjoyed her stay in Heart's Landing so much more if she'd followed that sage advice. Of course, then she and Nick wouldn't have fallen in love. <<grin>>
For Nick, I think I'd tell him to stop and listen to what she's really saying when a woman sends mixed signals. But to keep doing the honorable thing no matter what and everything will work out the way it should. That's the one thing I admire most about Nick—he's sooooo honorable.
What are you currently working on? What are your up-coming releases?*
I'm very excited about the upcoming release of the 2nd book in the Heart's Landing series. In A Cottage Wedding, layers of tulle shudder up and down Bridal Carriage Way when Weddings Today magazine tasks investigative reporter Tara Stewart with debunking the legend that forms the very foundation of Heart's Landing. Desperate business owners turn to Jason Heart, the handsome descendant of the town's founder, to uphold their honor and preserve Heart's Landing's position as America's Top Wedding Destination. But soon Jason must decide whether or not to risk his heart on the woman who threatens his town's livelihood, while Tara must choose between the truth she's vowed to expose in order to advance her career and the possibility of having her very own "Heart's Landing love for the ages."
A Cottage Wedding is available for pre-order now and will be available June 2nd. For now, I'm hard at work on the 3rd book in the Heart's Landing series.

Thanks for blogging at HJ!
Giveaway: For US residents: 2 autographed copies of A Simple Wedding and book swag.
For International readers: An e-copy in your choice of e-pub, Mobi or PDF formats.
To enter Giveaway: Please complete the Rafflecopter form and Post a comment to this Q:

Throughout A Simple Wedding, Jenny is forced to make a series of compromises when planning her cousin's "perfect" wedding. If you were planning your wedding today, name one thing you'd insist on including in your wedding. The one thing you wouldn't compromise on, no matter what.
Excerpt from A Simple Wedding:
Here's the set-up: After a long day of meeting with vendors and choosing the flowers and table settings for her cousin's wedding, Jenny has stopped by I Do Cakes where Nick is working on tomorrow's daily special.
She looked so earnest, standing there in her summer dress, her wavy, dark hair framing her face. But then, he'd noticed something different about Jenny the moment he'd met her. She wasn't the typical bride who stopped in to order their wedding cake. For one thing, most of the others had a doting fiancé at their elbow. Quite often, an entire troupe of attendants surrounded the bride as she moved from tastings to fittings to days at the spa. Barring that, they had a relative on hand to provide advice, though whether they followed it or not was another matter.
But Jenny had come to Heart's Landing all by herself. A bride flying solo was such a rare thing, it stirred his curiosity. Where were the people who should be helping her plan one of the most important days of her life?
"What brings you by? Your tasting isn't until tomorrow, right?" He spared a glance at the alcove reserved for prospective brides and grooms.
"Oh, yes. I mean, no. I mean…" On the other side of the counter, Jenny adjusted the portfolio that hung from her shoulder on a strap. "Yes, my tasting is scheduled for tomorrow. I just wondered if"—she scanned the display case, hope fading from her dark eyes—"if I could buy a cupcake. But it looks like I'm too late. You've sold out?"
"Tuesday's special is salted caramel. We always sell out." Especially on days like today, when he'd started out a dozen cupcakes short. He'd sold the last three to a bubbling bride, her mother, and aunt around ten AM.
"You don't have any? Not even one?" She frowned when he shook his head. Bending at the waist, she peered into the display case in case one had been overlooked somehow. "Were there any left over from yesterday?"
"I'm sorry. No." He gave another rueful shake of his head. With many of the shops in town closed for the day, Mondays were usually slow. But Tuesdays made up for that with brisk sales. As a result, only a few shelf-worn cookies remained in the trays that had been filled to overflowing when he'd turned on the lights this morning.
"I guess you're right," Jenny said in a small voice. She straightened. "I'll have to come earlier next time."
Her crestfallen expression stirred every sympathetic bone in his body, but he firmed his chin. Jenny couldn't possibly know that behind the swinging doors, dozens of unfrosted cupcakes sat on cooling trays. And he couldn't tell her. It was against I Do Cake's policy to sell the next day's special. He'd established the ironclad rule himself to prevent customers from buying up their favorites ahead of time and leaving him with empty display cases.
He could make an exception for this one bride, couldn't he? He wavered on the fine edge of making a decision and finally shrugged. What good was it to be the owner if he didn't bend the rules from time to time?
"Now that you mention it…"
"Yes?" Jenny stared at him, her expression hopeful.
"I was just getting ready to frost tomorrow's special, a mocha chocolate cupcake with vanilla icing. And sprinkles," he added with a smile. "If that sounds good to you—"
"Chocolate?" A dreamy expression crossed Jenny's face. The tip of her tongue swept over her lips.
Nick swallowed to make up for the fact that his mouth had gone oddly dry.
Excerpts. © Reprinted by permission. All rights reserved.


Book Info:
Jenny always dreamed of getting married in Heart's Landing. But when she finally visits the charming small town, she's there to make wedding arrangements for someone else: her cousin, who also happens to be her boss and a famous movie star. To keep the event secret and avoid a media circus, Jenny pretends she's the one getting married.
Nick is intrigued by this bride-to-be who starts visiting his bakery every afternoon for sweet treats and conversation. He has to keep reminding himself that she's already spoken for.
As Jenny deals with her cousin's ever-changing demands, she tries to hide her attraction to Nick. Planning this wedding couldn't be more complicated…and what will happen once the truth comes to light?
Book Links: Amazon | B& N | iTunes | Google |


Meet the Author:
Leigh Duncan is an Amazon best-selling author and a National Readers' Choice Award winner, the author of more than two dozen novels, novellas and short stories. However, the biggest thrill of her career came when she saw her book, Journey Back to Christmas, featured on the Home and Family Show after Hallmark Publishing chose her book to introduce its new line of romance novels. Her newest Hallmark Publishing release, A Simple Wedding (3/10/20) and her upcoming A Cottage Wedding (6/2/20) are the first of several books in Leigh's Heart's Landing series. These sweet, contemporary romances take place in a small town known as America's Top Destination Wedding, and each book centers on one couple who fall in love in Heart's Landing. Leigh lives on Central Florida's East Coast where she loves to stay in touch with her readers through social media.
Website | Facebook | Twitter | Instagram | Goodreads |