Today it is my pleasure to Welcome author
Traci Douglass
to HJ!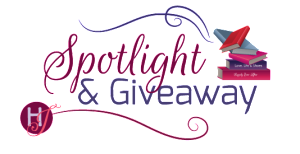 Hi Traci and welcome to HJ! We're so excited to chat with you about your new release, A Weekend with Her Fake Fiance!

Hello! Thanks so much for having me today!

Please summarize the book for the readers here: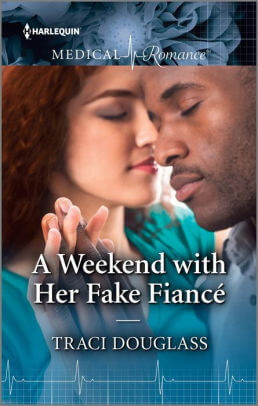 Carmen and Zac are two people who have worked hard to distance themselves from their pasts and make their own way in the world. For Carmen, that meant pursuing her career in order to take care of her ailing mother and support her younger sister. For Zac, it meant leaving his wealthy parents behind after a betrayal by his father left Zac reeling. But unfortunately, the past doesn't always like to stay in the past and secrets sometimes come out at the worst possible times. Carmen and Zac had always been attracted to each other–they even spent the night together after the last holiday party at the hospital, but since then have tried to keep things strictly in the friend-zone. That is until Carmen tells a little white lie to her potential new boss and suddenly Zac seems like the perfect fake fiance–if they can keep their hearts out of things.

Please share your favorite line(s) or quote from this book:
That was the great thing about families—you could put on the bravest face you could and they still saw through your BS. That was also the worst thing about them.
Please share a few Fun facts about this book…
The resort in the book is based off of a conglomeration of several real-life luxury spas including one in Iceland and another in Aspen.
This book takes place within my Anchorage Mercy world first started in my debut with the Medicals line, One Night With the Army Doc, and continued in Finding Her Forever Family. Though each book is a standalone and can be read separately, readers who've checked out all three will find a few fun "Easter eggs" or mentions of previous couples in this book.
The recipe Carmen is making toward the end of the story in her kitchen for Corn Soup is a real, traditional Trinidad speciality and sounds yummy! You can Google Trinidad Corn Soup for the recipe.
What first attracts your Hero to the Heroine and vice versa?
For Zac, I think, he admires Carmen's no-nonsense attitude and her work ethic. She's smart, determined, and gets things done. As a self-made man, himself, he appreciates that in her.
For Carmen, while her attraction to him starts out as physical chemistry, the more time they spend together, the more she sees beneath Zac's careful barriers to the man is beneath. That's when her heart gets involved, despite her wishes.
Did any scene have you blushing, crying or laughing while writing it? And Why?
How about swooning? Does swooning count? Because there were several of those. One that stands out is a scene that takes place after the first night of the conference. Carmen is stressed about meeting her potential new bosses and Zac is avoiding his family. They decide to leave the welcome banquet early and take a walk around the resort to the animal preserve near the back of the grounds. They open up a bit more to each other about themselves and share a kiss beneath the Northern lights. *happy sigh*
Snippet:
Once they'd reached the top of the hill, they stopped to look down on the animals again. A shimmer of green in the sky caught her attention. She'd seen the Northern Lights several times since moving to Anchorage, but never this vividly. Soon the entire sky was awash with hypnotic waves of greens and light blues and pinks.

"Breathtaking…" she whispered, staring up into the night sky.

"Yes, it is," he said, but he was looking at her and not at the heavenly show above them.

Time seemed to slow as Zac took Carmen in his arms, his lips brushing hers once, twice, before settling on her mouth. She gasped and he took advantage, shifting closer to deepen the kiss. He tasted of Scotch and sugar and sinful fantasy.
Readers should read this book….
If you like friends-to-lovers or secret-past tropes. It's a fun escape to a fancy Arctic resort with two people who are resistant to love, but can't seem to resist each other.
What are you currently working on? What other releases do you have in the works?
I'm currently in final revisions on my next sweet-romance release with Entangled Bliss (tentatively titled Can't Hurry Love) which is set to release in March 2020. My next Medicals release is May 2020 and is called Their Hot Hawaiian Fling. I'm super excited about both books and can't wait for readers to meet these amazing characters!

Thanks for blogging at HJ!
Giveaway:

Three (3) digital copies of A Weekend with Her Fake Fiance
To enter Giveaway: Please complete the Rafflecopter form and Post a comment to this Q:

Have you ever vacationed at a fancy resort? If so, tell me about it. If not, where would you choose if you could go to one someday?
Excerpt from A Weekend with Her Fake Fiance:
Carmen was doing her best to portray her usual efficient self, even though her insides were still fluttering from Zac's heated flirtation. Lord help her… If one brief encounter with him had her this riled up, she was in big trouble for the weekend ahead.

"I'll go in and talk to her for a bit…answer any questions she might have…then send her on her way. Thank you, Dr. Farber."

"My pleasure." Tom gave her and Zac one more assessing look before backing away toward the elevators. "You kids have fun."

"We will, thanks," Zac said, raising his hand.

"No, we won't." Carmen gave him a narrowed stare. "Fun is the last thing we'll be having this weekend."

"Remind me again why I'm going, then?" He raised a brow at her, then sighed. "I know… To help out a friend. Got it. Trust me. This won't be a party for me either."

It was her turn to snort now. "Really? Why not? Free stay at a luxury resort, all expenses paid? Sounds like a great time to me."

When he didn't answer right away she looked up from the paperwork she was filling out and noticed his playful expression had turned serious.

"What?"

"Nothing. It's not important."

He looked away and she saw the shadow of something cross his handsome face. Before she could ask about it though, one of the nurses came up to the desk and started talking to him.
Carmen felt a quick pinch of unaccountable jealousy before she pushed it aside. She had no claim on Zac Taylor. He was helping her out this weekend. That was all.

She sighed and returned to her documentation, doing her best to ignore Zac and failing miserably. Seeing Tom and Wendy so happy together with their new baby, plus Tom's daughter Sam from his previous marriage, had given Carmen hope that she'd find the same for herself someday—if she ever found the time to date again in her busy schedule.

Until then she was stuck with fake fiancés and imaginary lovers.

Exhaling slowly, Carmen signed off on the patient's discharge papers and handed them to the nurse, telling her to let the patient know she'd be in momentarily to answer her questions, then continued scribbling on the patient's chart.

Zac remained steadfastly beside her, and she gave him a side glance and rubbed her stiff neck. "Don't you have another EMS run to go on, or something?"

"It's Tuesday. Things are slow. Susan and I are just hanging out until the clock runs down or another call comes in."

Her stupid neck cramped again and she winced, cursing softly.

"Here." He brushed her hand aside, massaging the knots in her neck and upper shoulders with those long, strong fingers of his. Between the heat of his body behind her, penetrating her scrubs, and the heavenly feel of his talented digits easing away her tension, Carmen nearly melted into a puddle of goo at the man's feet. Good thing she had the desk there to hold her up.

"You shouldn't push yourself so hard."

She scoffed. "I push myself because that's what it takes to survive."

"Last time I checked this was Alaska, not the apocalypse."

"You never know when things could fall apart. Slack off and you could lose everything."

She closed her eyes as he worked on a particularly sore spot between her shoulder blades with his thumbs, leaving her feeling far too relaxed and vulnerable.

Reluctantly, Carmen forced herself to step away from him. "Besides, I've got more than myself to provide for."

"Hmm? Tell me more about that." Zac said, leaning against the counter once more. "I know we're exchanging fact sheets, but if we're going to pretend to be in love I'd like to hear about your family and your responsibilities from you. What's important to you should seem important to me if we want this to be believable."

The reminder of the upcoming weekend was like a glass of icy water to her face. Carmen straightened and moved out from under his touch. She had to keep her head and be cool, calm, and rational about this if she wanted to succeed.

"My mother and my sister live with me. My mother is ill and requires round-the-clock care. My sister is trying to get into the nursing program as the University of Alaska after she graduates from high school in May. Both things are expensive. This new job in California pays more money and has more responsibility. That's all you need to know for now. If you'll excuse me? I need to go back in with my patient. Unlike you, I still have several hours left on my shift."

She started to walk away, only to have him tag along next to her.

Damn. Hopefully he'd drop the subject of her private life. She didn't like talking about herself. She especially didn't like feeling such a strong attraction to a man who made her want to open up to him, made her want to confide in him and lean on him. All of that was completely unacceptable.
Men were unreliable. Her father had taught her that lesson the day he'd walked out on them, leaving her poor mother to work three jobs just to keep a roof over their heads. Because of that, Carmen had virtually raised her little sister Clara.

Forget childhood. She'd had to grow up quickly. The more self-reliant she was, the better.

Perhaps her upbringing was the reason why midwifery suited her so well. Well, that and the fact that her patients needed her. Carmen liked to be needed. She was used to being needed, no matter the time involved or the personal cost. When a call for help came in she shut off her feelings and got the job done.

Which was just as well because messy emotions only got in the way.

Instead of heading back into the trauma bay she continued on around the corner, deciding to burn off a little energy before speaking with her patient again. The nurse would be busy going over the discharge papers anyway.

They reached the stairwell and Carmen stopped, pushing open the door.

"I thought you were going to see your patient?" Zac said.

"I am—in a minute." Carmen's phone buzzed in her pocket and she pulled it out. "Need to take this phone call first."

Not exactly true. But if she didn't get away from Zac soon she was liable to do something stupid—like push him up against the wall and have her wicked way with him.

He continued to stand there, staring at her, looking far too gorgeous for his own good, which annoyed her to no end. "Anything else I can do for you?"

Zac opened his mouth and then closed it, as if reconsidering his words. He backed away slightly. "It's okay to let people in sometimes."

"Seriously?" She laughed and shook her head, doing her best to sound flippant. "Maybe you should take your own advice, then, mister, instead of shutting me down each time I ask a personal question about you. See you later, Zac."

"Is that a challenge?" he called from behind her. "I love a challenge."

Carmen chuckled as the door closed behind her, leaving her alone in the stairwell. She leaned back against the wall, her heart still pounding and her mind still racing.

Silly. So silly. Just infatuation. That was all her reaction was.

She closed her eyes and took a deep breath to calm herself—only to have more images of their one night together flash through her head. The two of them entwined in her sheets…him bringing her to release again and again as she cried out his name in ecstasy.

No matter how drunk she'd been that night, a girl didn't forget something that good.

Weys, dat boy rel bess…

The Trinidadian slang echoed in Carmen's head. And it wasn't wrong.

Zac was really sexy. Sexy times a thousand. Sexy times infinity and beyond.

She was in trouble and the conference hadn't even started yet.
Excerpt. © Reprinted by permission. All rights reserved.


Book Info:
Could her temporary fiancé…
…become her husband for life?
To secure the job of her dreams, midwife Carmen Sanchez needs a fiancé, and fast! Paramedic Zac Taylor should be the last man she asks—there's nothing fake about the attraction between them! Yet while lone wolf Zac might not be interested in forever, he pulls out all the stops to play fiancé of the year—and their make-believe engagement starts to feel all too real…
Book Links:  Amazon | B&N | iTunes | kobo | Google |


Meet the Author:
Traci is a USA Today Bestselling Author of Contemporary and Paranormal Romance. Her stories feature sizzling heroes full of dark humor, quick wits and major attitudes and heroines who are smart, tenacious and always give as good as they get. She holds an MFA in Writing Popular Fiction from Seton Hill University and she loves animals, chocolate, coffee, hot UK actors, and sarcasm–not necessarily in that order.
Website | Facebook | Twitter | Instagram | GoodReads |