Today it is my pleasure to Welcome author
Stephanie Vance
to HJ!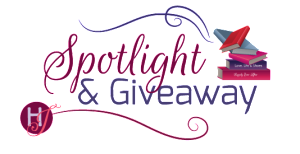 Hi Stephanie and welcome to HJ! We're so excited to chat with you about your new release, Across the Aisle!

Thanks for reading about Across the Aisle!

Please summarize the book a la Twitter style for the readers here: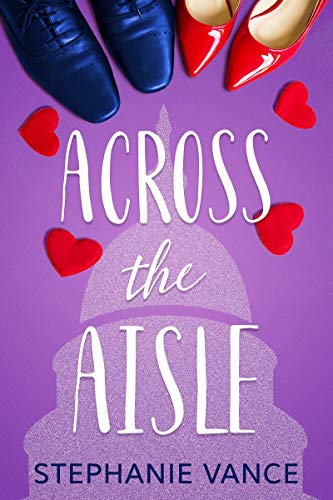 Sparks fly when rivals Dallas McGrath and Grant Pierce are ordered to find a legislative compromise. Dallas plans to win at any cost, but Grant knows he has the perfect plan to put her off her game. Neither are prepared for what comes next.

Please share the opening lines of this book:
As she hurried through the door of The Capital Grille, Dallas McGrath prepared herself for lunch with her father. She'd developed her conversation strategy during her Uber ride—talk as little as possible, even when provoked. It would be challenging, but she could do it. Unfortunately, she hadn't factored in being ten minutes late.
"I had to get started, so I ordered you the kale salad with the dressing on the side," he barked in greeting.

She seethed inwardly as she sat across from him in the leather upholstered booth.
Please share a few Fun facts about this book…
Across the Aisle features some of my favorite things to do in DC, including a treasure hunt at the O Street Mansion, a trip to the Congressional baseball game, and drinking wine while shopping at the Chevy Chase Giant.
One of the earlier drafts included a conversation between two characters about the Federalist Papers. That's how dorky I am. Fortunately the editors informed me (gently), that it was "too boring." They were right.
The nap studio near the White House, which is the scene of one of Dallas and Grants' fights, has recently closed. I think the city has given up on sleep. The Exxon station in Georgetown, another site in the book, has also recently closed. Is it me?
The handsome and charming Grant Pierce is based on a real person, but I'm not saying who it is.
As the book developed, I found a lot of excuses to drink copious amounts of champagne. Typed "the end" on the draft? A bottle of Champagne. Finished the re-draft? A bottle of Champagne. Found the fabulous people at Entangled? That was worth two bottles of Champagne. I'm surprised my liver has survived the book.
What first attracts your Hero to the Heroine and vice versa?
Grant is used to being able to charm every woman he meets, until he meets Dallas. She's not impressed with his witty comebacks or his charming smile that turns most women into adoring fans. On a deeper level, though, he admires her ability to make it in the old boys' network of D.C.
Dallas has always found a way to keep anyone from getting under her skin, until she meets Grant. She usually seeks to win at all costs, and a superficially charming guy isn't usually her type. But she learns there's more to him than just his charm. Underlying that rakish interior is someone thoughtful and sweet who she can really relate to.

Using just 5 words, how would you describe Hero and Heroine's love affair?
A bubbling steamy slow burn.

The First Kiss…
A mind-blowing release of tension
Without revealing too much, what is your favorite scene in the book?
That's a tough one. I think it's the scene in Dupont Circle where, not to give too much away, Dallas and Grant have one of their many moments of misunderstanding each other. It's sad and sweet and frustrating because you want to yell "stop being such idiots" at the characters. Mainly it's my favorite because I know what's coming next.
If your book was optioned for a movie, what scene would be absolutely crucial to include?
That's a tough one. I think it's the scene in Dupont Circle where, not to give too much away, Dallas and Grant have one of their many moments of misunderstanding each other. It's sad and sweet and frustrating because you want to yell "stop being such idiots" at the characters. Mainly it's my favorite because I know what's coming next.
From Dallas's Perspective
He took a step closer and she retreated a step. He shrank back in response and she leaned forward. They were engaged in an odd do-si-do where neither of them knew the moves. Dallas assumed he was trying to figure out the safe distance for demonstrating that he still considered her…what…an acquaintance? Something not quite as close as a friend? If he'd wanted that, he would be the jovial, charming Grant, calling her "lovely Dallas" and grinning rakishly. No, he wanted to be clear they were no longer enemies or lovers. Just work colleagues.
That was probably best. Her cheeks grew warm as she remembered the terrible scene in his bedroom. What had she called him? Something about bottom-dwelling pond scum with a whole bunch of other unflattering adjectives.
From Grant's Perspective
It had all seemed so easy. He would cross the threshold into the very gates of paint-the-classics hell, like an Orpheus searching for his Eurydice. Rebekah would get Dallas there. He'd tell Dallas he loved her. Dallas would smile and say she loved him back. They'd embrace and go back to his apartment.
Everything changed when he saw her. Her hesitancy to come in, along with her tepid greeting, told him she was over him. And why wouldn't she be after all the horrible things he'd said to her. What had he called her? "A corporate lackey?" The polite chitchat between them sealed the deal. She thought they were even. They could part cordially. Any further conversation would ruin even that.
Readers should read this book …
On its surface, readers should read this book to enjoy a slow burn romance between a strong, intelligent woman who's succeeding in a challenging profession, and a charming man who isn't used to being bested.
At a different level, it's my own "love letter" to the city of Washington, DC. I refer to it as "the city of Washington, DC" as opposed to "DC" because my city is about more than just the politics; it's a wonderful place to live.
At its core, Across the Aisle seeks to tamp down the fires (or at least not further stoke) of partisanship in this country. DC is far less partisan and acrimonious as reported in the news (from both sides). "Congress got along and passed bills today" doesn't make for a good headline.
To be clear, I'm not a Pollyanna. The last several years have injected more strife, combativeness, and downright hatred into our political life than any other time in the last century or so—perhaps since the founding. But I've seen good things happen in the thirty-plus years I've been here. I want Dallas and Grant's story to reflect some of that hope.
What are you currently working on? What other releases do you have planned?
Like so many authors, way too much. I'm in an initial draft of a sequel to Across the Aisle, which follows some of the side-characters on the campaign trail. I'm also working on something in a completely different genre, specifically a collection of some of my humorous speculative fiction work. Finally, I'm working on something that brings romantic comedy into the VR world, but I won't say more than that. No spoilers.
Thanks for blogging at HJ!
Giveaway:

One Signed Copy Across the Aisle and One Signed Copy of my Novelette, The Ten Year High School Reunion Diet.
To enter Giveaway please complete the form on the link below and 
leave a comment with your thoughts on the book….
GIVEAWAY FORM: www.stephanievance.com/hj-giveaway
Excerpt from Across the Aisle:
"We could—" Dallas had been about to say, "Go next door for another drink," when Grant took her breath away, literally, by pulling her to him and kissing her. She'd never felt anything so…alive, vibrant, passionate. It inspired a burst of her own enthusiasm for life, which shocked her. She'd thought it had been trussed up and hidden in a closet somewhere. And yet this man brought it out—the man she was supposed to be up against in this policy battle.

Instead, she found herself crushed against the building's wall. Every inch of his long, lean body enveloped her, both physically and mentally. His hand snaked into her hair, pulling out the clips that kept it restrained. She sighed, which intensified his reaction. He pressed her closer to the wall until the rough brick dug into her back. It only added to her arousal, eliciting a sense of wild abandon. A crack of lightning from the impending storm added to the electrical charge in the air. Nearby thunder shook her bones.

She tried to run her hands up his chest, but he grabbed her wrists and pinned them to the wall. His heated fingers seared her skin, encircling her in desire. She twisted in his grasp, trying to get him to release her so she could touch him. She wanted him right then and there—up against the side of a building in Blues Alley's private back lot.

"No. Wait," he growled. He ran his lips up her jawline to a spot right next to her ear.

"You didn't finish your 'Ryan and I aren't—' sentence earlier this evening. I've been skeptical all this time, but if you tell me right now that you're only friends, I'll finally believe you."

"Only…friends," she stuttered.

He smiled and pulled her closer. She felt and sensed only him—not the brick wall, not the impending thunder. Only Grant and his linen and musk scent and the smooth skin of his strong arms as he enveloped her. Dallas relaxed and leaned into the most passionate kiss yet. She couldn't question his sincerity. He was hers and she was his.

"Do you still want to go to the next show?" he murmured.

She shook her head, unable to speak.

"Are you willing to brave the horrors of Petworth to get to my apartment?" he teased.

She nodded.

He loosened his hold on her wrists as he kissed her again, then ran a finger down the hollow of her throat, stopping only when he reached the end of her cleavage in the lowcut dress. She shivered and he grinned.

"Good." He led her back into the club and called for Stan, who scurried over.

"We're almost ready—" Stan said, gesturing around at the staff still setting silverware at the tables.

Grant raised a hand. "Actually, we decided not to stay. No offense to the artist, of course."

Stan's eyes roved over Dallas, still clinging to Grant's other hand. She blushed at the sight she must present, with her hair ruffled and spilling down her back, her eyes overly bright and her breath still coming in hitches.

"I'm sure no offense will be taken," Stan said. "Shall I run your tab?"

"Go ahead." Grant turned to Dallas, sat her on a barstool, and handed her a glass of water. "Here, drink this." Leaning in, he kissed her earlobe before whispering, "I think you'll need to stay hydrated." She shivered. In most situations his overconfidence infuriated her. Now it made her heart race. Based on how he'd kissed her in the parking lot, that overconfidence must be well-deserved.
Excerpts. © Reprinted by permission. All rights reserved.


Book Info:
Tough as nails DC lobbyist Dallas McGrath can't believe she's being ordered to reach a legislative compromise with the opposition. And not just with anyone…with the most arrogant, obnoxious lobbyist in DC, Grant Pierce. He always finds a way to get under her skin, and it usually starts with that kissable mouth of his turning up into an annoying smirk. Well, this is one negotiation she plans to win at any cost.
Career lobbyist Grant Pierce knows he shouldn't enjoy ruffling the feathers of the opposition this much, but he can't help it. Almost no one leaves him without a witty comeback—except Dallas McGrath. Maybe it's her sharp mind, or maybe it's the sexy way she bulldozes his every argument. Either way, he's got the perfect plan to put her off her game. He suggests they negotiate at baseball games, jazz clubs, and nap studios—but even he's not prepared for what happens next…
Book Links: Amazon | B&N | iTunes | Goodreads |


Meet the Author:
Washington Post bestseller Stephanie Vance earned her MFA from Western Colorado University, and writes both non-fiction and fiction. Her fiction work focuses on romantic comedy and humorous speculative fiction. Stephanie's romantic comedy novel Across the Aisle will be released in early 2022 from Entangled Publishing. As a thirty+ year veteran of the DC political scene, she's brought a true "DC-insider" perspective to the world of political romance.
Stephanie's speculative short fiction has been published in a variety of outlets, including Bark Magazine, Andromeda Spaceways, and the anthologies One Star Reviews of the Afterlife and Enter the Apocalypse. Her non-fiction book The Influence Game was on the Washington Post bestseller list. An extensive traveler and avid scuba diver, Stephanie has visited six continents and dived everywhere from Iceland to the Great Barrier Reef. She attended college on a music scholarship (flute) and holds 3 master's degrees—which she's pretty sure equals a Ph.D. She lives with her husband in Washington, DC.
Website | Facebook | Twitter |