Today it is my pleasure to Welcome author
Krista & Becca Ritchie
to HJ!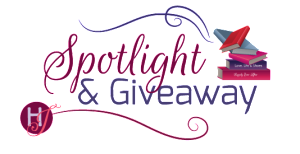 Hi Krista & Becca and welcome to HJ! We're so excited to chat with you about your new release, Addicted for Now!

Thanks so much for having us on HJ!

Please summarize the book for the readers here: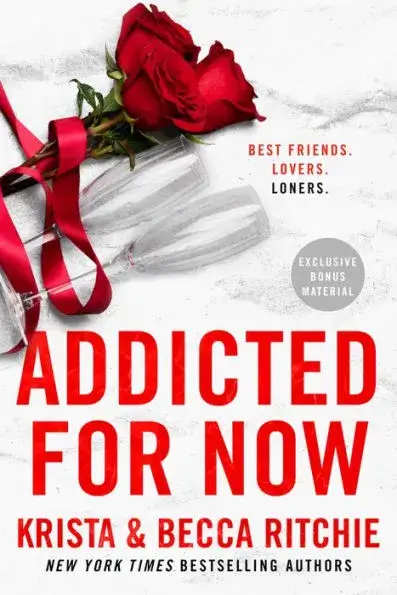 Addicted for Now is the third book in the Addicted series. It follows Lily Calloway and Loren Hale as they navigate their new relationship while battling their addictions. All while an anonymous source is threatening to leak Lily's sex addiction to the public.

Please share your favorite line(s) or quote from this book:
"Sometimes the person we think we'll become is the person we already are, and the person we truly become is the person we least expect."
Please share a few Fun facts about this book…
Sister relationships are very prominent in this book, and it's only fitting since we're sisters who wrote it!
The trip to Cancun in Addicted for Now is inspired by a trip we took together many years ago. The "club scene" was especially influenced by a real club we went to in Cancun.
This book has one of our favorite endings of the entire series as it impacts all the characters and affects the rest of the novels going forward.
What first attracts your Hero to the Heroine and vice versa?
Lily and Lo are childhood friends and they've always had a connection to one another. But when they both start spiraling, they seek each other out and enable each other at first. It's a toxic attraction, in a way. So the series explores how they maintain a healthier relationship in the face of their respective recoveries.
Did any scene have you blushing, crying or laughing while writing it? And Why?
We often have plenty of second hand embarrassment kinds of scenes in our books! But this one is full of angst. We cried a lot at the ending. It's one that will leave you with a gut punch.
Readers should read this book….
If you like character-driven series, ensemble casts, found families, emotional love stories, and the kind of hero and heroine that have to truly fight for their HEA.
What are you currently working on? What other releases do you have in the works?
We are currently working on bonus material for the new print editions for the Addicted Series, and we're also working on our next novel in our bodyguard romance series called the Like Us Series. Our next few releases are Unlucky Like Us (a bodyguard romance!) and Dishonestly Yours (a con artist romance!).

Thanks for blogging at HJ!
Giveaway:

A Print copy of Addicted for Now by Krista & Becca Ritchie
To enter Giveaway: Please complete the Rafflecopter form and

Leave a comment withh your thoughts on the book…
Book Info:
He's addicted to booze. She's addicted to sex…staying sober is only half the battle.
No. More. Sex.
Those are the three words Lily Calloway fears the most. But Loren Hale is determined to be with Lily without enabling her dangerous compulsions. With their new living situation—sleeping in the same bed, for real, together—Lily has new battles. Like not jumping Lo's bones every night. Not being consumed by sex and his body.
Loren plans to stay sober, to right all of his wrongs. So when someone threatens to expose Lily's secret to her family and the public, he promises that he'll do anything to protect her. But with old enemies surfacing, Lo has more at stake than his sobriety.
And his worst fear isn't relapsing. He hears the end. He sees it. The one thing that could change everything. Just three words.
No. More. Us.


Meet the Author:
​​Krista & Becca Ritchie are New York Times and USA Today bestselling authors and identical twins—one a science nerd, the other a comic book geek—but with their shared passion for writing, they combined their mental powers as kids and have never stopped telling stories. They love superheroes, flawed characters, and soul mate love.
Website | Facebook |  Instagram | GoodReads |