Today it is my pleasure to Welcome author
Lisa Wells
to HJ!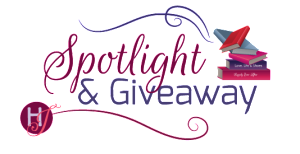 Hi Lisa and welcome to HJ! We're so excited to chat with you about your new release, Aggie the Horrible versus Max the Pompous Ass!

Hi. I'm excited to be here.

Please summarize the book a la Twitter style for the readers here: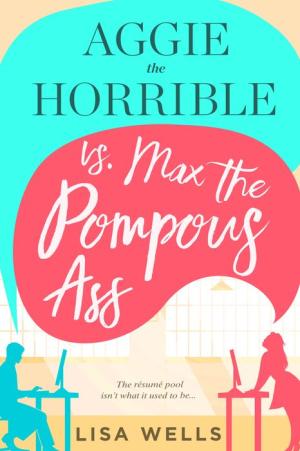 Opposites attract in some books. Not this one.
Please share the opening lines of this book:
Max Treadwell carefully weaved his way through the posh gathering at the newly opened Ties & Stilettos Cocktail Lounge. An overnight success located on the second floor of a forty-two-story office building in downtown Kansas City. A development Max had spearheaded.

His destination—the corner table where his best friend, Grant, waited on him for their ritual Friday night, five o'clock unwind drinks. Ritual unless one of them had a date, then it switched to Friday morning coffee.
Please share a few Fun facts about this book…
Normally, when I write a book, the title is one of the things I know right away. That didn't happen with this book. In fact, when I sent this manuscript to my editors, I tossed Aggie the Horrible versus Max the Pompous Ass up as a filler in the hopes they'd come up with a proper title.
Aggie's Meemaw's name is Hazel. Anytime I have an opportunity to name a book character Hazel, I take it. Hazel is the name of my all-time favorite childhood person. My Granny Hazel was a wonderful, feisty neighbor lady who let all the neighborhood children into her home and into her heart.
There is a poignant scene that takes place in a bar called The Cat and The Fiddle. This bar truly existed back in the eighties in my hometown.
My heroine takes my hero to a hole-in-the-wall joint, Pappy's Place, that exists in her part of Kansas City. This is a big shoutout to a local barbeque place that truly has the best barbeque in my town.
The hero, Max, lands a contract at the end of the book to repurpose a piece of property. I kind of wish his vision for that property could truly happen.
What first attracts your Hero to the Heroine and vice versa?
The thing that initially causes my hero to want nothing to do with my heroine (her unstellar work ethic) is the very thing that ends up attracting him to her.
My heroine takes her sweet time finding anything about the hero that attracts her…other than his butt. That she approves of.

Using just 5 words, how would you describe Hero and Heroine's love affair?
Fated to fail but didn't.

The First Kiss…
The first kiss is a long-time-coming oops kiss. One that shocks them both and begins the unraveling of their preconceived plans of how their story will end.
Without revealing too much, what is your favorite scene in the book?
There is a scene where the hero asks the heroine to do the one thing she swore she'd never do. It's a pivotal scene that will tear at your heartstrings one moment and have you laughing the next. In the scene, she makes up a song about the hero. In her off-key voice, she sings it as loud as she can to the tune of: You Are My Sunshine. Of course, he overhears. Here is the song.
"You are a dick prick. A lowly dick prick. You make me angry when the skies are blue. You'll never know, Max, how much I loathe you. Please someone take my dick prick away."
If your book was optioned for a movie, what scene would be absolutely crucial to include?
* Don't ask how it happened, but my hero and heroine find themselves playing strip trivia. It's a fabulously funny and yet sensuous scene. Here is a teaser:
His gaze swept her body and lingered where she currently throbbed. Could he hear the pulse of her need? "The rules are easy. If you stump your opponent with your question, they have to remove an article of clothing."

She fought like hell to rein in her desires. Battles must be fought with clarity of mind. "And what will be your handicap?" She managed to sound sincere.
Readers should read this book …
Because laughter is the secret sauce to success. Did you know when you come to work smiling, your boss will become nicer, and give you a raise?
What are you currently working on? What other releases do you have planned?
I have another fabulous romcom in the works with Entangled that I can't talk about quite yet. But in the meantime, you can check out my paranormal romcoms. Hexes and O's or It's a Curse Thing or Cup of Spirits.
Thanks for blogging at HJ!
Giveaway:

3 electronic copies of Aggie the Horrible versus Max the Pompous Ass
To enter Giveaway: Please complete the Rafflecopter form and Post a comment to this Q:

Aggie the Horrible versus Max the Pompous Ass will release while I'm traveling. Where is your favorite vacation spot?
Excerpt from Aggie the Horrible versus Max the Pompous Ass:
"Aggie?" a guy's voice said.
Aggie stopped singing and jumped, as much as one can
jump while in a sea of squishy plastic sacks, and lost her balance. This time she went backward, landing ass down in the array of bulging bags.
Swiping her hair out of her face, she glanced up into the bright sunlight. Toward the direction in which the voice came. When she saw who the voice belonged to, she was engulfed with true humiliation.
"What?" The word came out more a dog growl than a human sound. Which any sane person would deem appropriate, since it wasn't the janitor whose eyes she met. That left only one other soul who knew where to find her.
Her horrible, horrible boss man stared, with what looked suspiciously like disgust, from over the safe edge of the bin.
"What in the hell are you doing in there?" he snapped.
"Didn't you get my text?"
"What text?" she bit out.
He leaned across and down a little and whispered, "To
abort the mission."
"Obviously not!"
"Well, I sent it. Get out of there."
She tapped the fingers of her right hand on a discarded
Captain Crunch cereal box. She'd eaten a lot of generic Captain Crunch growing up. "I haven't found what you sent me to find."
He cleared his throat. "Funny story. I found the page. I hadn't actually thrown it away." In what looked like an effort to not touch his body to the bin, he held out a helping hand.
A loud ringing filled her ears, and a red haze blurred her vision. "I'm ass-high in trash for no reason?" She struggled into a standing position. It was a damn good thing for him she hadn't brought a gun with her to this trash party.
He wiggled his fingers at her, as if in a hurry to get her out of the trash and himself back into his office before someone saw them. "To be fair—"
"Fair." Was he really about to try and justify his part in her current predicament? "If I were you, I'd choose my next words exceptionally carefully." She reached out to grab his hand and got nothing but air. On purpose. The last thing she wanted was for him to try dead-lifting her ass out of this bin. He could give it his best shot, with all those muscles that bulged under his dress shirts, and she'd still not leave the ground.
"Come closer," he ordered. "We can talk about the events leading up to this later."
"Did you know there are five million trillion-trillion germs on our planet? That's a five with thirty zeroes after it."
"Can't say I knew that."
"Well, there are. And for every step I take forward, I'm introduced to at least a gazillion of those germs."
He sighed. "Aggie, move closer. I can't reach any farther and maintain my balance."
"Call the fire department, then. Ask them to send a rescue unit. Preferably the one with the crew who modeled for this year's sexy firemen calendar. I'm sure one of them would get dirty to save a damsel in distress."
He shrugged off his suit jacket and removed his tie. "Damsel, huh?" He used his charming voice.
"Fuck you."
"Fair enough." He bent farther over the edge of the dumpster, allowing his white shirt to touch the green metal and, this time, reached out with both hands. "Why not a princess?"
"When you're a princess, your options are limited. Not so when you're a damsel. Any hunk can save a damsel. A princess has to wait for a prince."
He wiggled his fingers as if enticing a one-year-old to waddle toward him. "This is your lucky day, damsel in distress. I'm the hunk who came to save you."
She didn't budge. "The hunk who puts a damsel in danger can't be the same hunk who saves her." Dick prick. Dick prick. Dick prick.
"Why not?"
"Fairytales don't work that way."
"Damn it, move closer. Grab my hands." His boss man
voice came out to play.
She shuffled a few steps and reached for his hands, but
they still didn't connect. Again, that was by design on her part. "What's the hurry? Is Richard waiting for you to get back to your meeting? Did you tell him what you asked me to do?"
"He left about five minutes ago."
"So you waited until your meeting ended and he'd cleared the building before checking to see if I received your text?"
Max huffed out a sigh as if he stood in trash instead of her. "I don't blame you for being mad. I'd be mad, too. But right now, we need to get you out of there."
"Mad doesn't even begin to describe what I'm feeling." Humiliated. Hurt. Scared. Stupid.
"Be resourceful. Stack some of those larger bags on top of each other and then climb up on them."
She screwed up her hands into balls, causing her nails to dig into her palms. "That's a bloody brilliant idea." The guy was practically begging for payback. She stacked four bags on top of one another and climbed her way up. Once she had her balance, she placed her hands in his.
If there was one thing Aggie Johansson was good at, it was payback.
When he relaxed and smiled, she yanked. Not a light yank. A yank of a woman trying to get her vibrator away from a Rottweiler.
She didn't need a fucking hunk to come to her rescue. This damsel would save herself.
Excerpts. © Reprinted by permission. All rights reserved.


Book Info:
One's playing a game. The other's keeping score.
When wild-child Aggie Corelissen shows up for an interview with the last person she'd ever want to work for, golden-boy entrepreneur Max Treadwell, she has one goal—to not be offered the position. While she hates to disappoint the two matchmaking grandmothers who'd pressed Max to hire her, she wants nothing to do with a pity job. Besides, the guy could easily win Mr. Pompous Ass of the year.
The last thing Max wants is to offer Aggie a job. The woman, a mixture of bizarre and annoying, has gone through at least a half-dozen employers this year already. He might've promised Grandmother he'd hire her, but if Aggie doesn't take it because he's more than a little un-charming, that won't be his fault. After all, his company is on the brink of a major land acquisition, and the last thing he needs is a screw-up as a personal assistant.
With neither of them willing to disappoint their grandmothers, the interview becomes the stuff of legends, and somehow, before either can blink, they're suddenly stuck working together.
Aggie's determined the only way out is to be the worst assistant ever and get fired…
Max knows his grandmother would kill him if he fired Aggie, so he'll just have to be so awful she quits…
But what happens next, no one could have seen coming.
Book Links: Amazon | B&N | iTunes | Goodreads |


Meet the Author:
Lisa Wells writes romantic comedy with enough steam to fog your eyeglasses, your brain, and sometimes your Kindle screen. On the other hand, her eighty-year-old mother-in-law has read Lisa's steamiest book and lived to offer her commentary. Which went something like this: You used words I've never heard of…
She lives in Missouri with her husband and slightly-chunky rescue dog. Lisa loves dark chocolate, red wine, and those rare mornings when her skinny jeans fit. Which isn't often, considering the first two entries on her love-it list.
Website | Facebook | Twitter | Instagram |