Today it is my pleasure to Welcome author
Lori Foster
to HJ!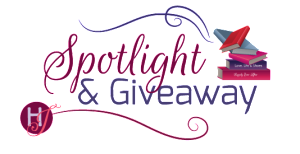 Hi Lori and welcome to HJ! We're so excited to chat with you about your new release, All Fired Up!

Thank you so much for letting me visit again.

To start off, can you please tell us a little bit about this book?:
Love to!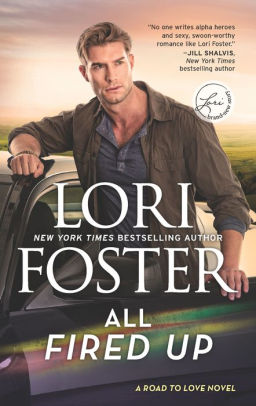 ALL FIRED UP introduces Mitch. I have to say, he's one of my favorite characters ever. He's an unknown half brother to Brodie (DRIVEN TO DISTRACTION) and Jack (SLOW RIDE) from the first two books of the Road to Love series.
I knew about Mitch all along, but readers didn't. Brodie and Jack are close as brothers, and they each adore their mother but have conflicting emotions about their oft-missing father.
Introducing Mitch to this amazing family was a pure joy, and it brought them all together even more closely.
For Mitch to meet Charlotte, a pseudo-sister to Brodie and Jack, before anyone else was pure fun and really put a spin in his plans. The two of them were meant for each other, though of course they don't know that at first.
I hope readers have as much reading this story as I had writing it.

Please share your favorite lines or quote(s) from this book:
Charlotte is very intuitive when it comes to Mitch, almost as if they'd had a previous connection and weren't strangers at all. Here's an example of how she connected with him so quickly. This is right after Mitch admits that he shares the same father as Brodie and Jack.

Talk about an incredible bombshell. Shock constricted Charlotte's lungs, so how must the others feel?
Instinctively wrapping her arm around Ros, she turned to Brodie and Jack. They appeared utterly dumbfounded.
Did neither of them see what it cost Mitch to come to them?
She did. She saw so very, very much.
What inspired this book?
Many of my books emphasize that family is what you make of it. Few families are ideal, none are perfect. Parents and children are human and prone to making mistakes and in a family, you forgive. You accept the people you love, flaws and all.
Whether you're blood related, become family through common ground, have shared experiences or similar tragedies, family is important. Very, very important.
Through the first two books I showed that Ros (the mother) is a very strong person and the backbone to her family. She raised two hulking sons on her own and they're pretty awesome. Flawed, yes. But still awesome men. And she took in Charlotte, filling in as the mother Charlotte lost. They all loved her and accepted her.
I knew Ros would never blame Mitch for her husband's infidelity. She and I feel the same: children should be cherished, protected and nurtured. Knowing that Mitch hadn't been given the background and upbringing he deserved leaves Ros enraged – at her ex-husband, not Mitch.
It's always important to see things clearly.
How did you 'get to know' your main characters? Did they ever surprise you?
All my characters surprise me. Even if I think I know them, they say or do things that I'm not expecting.
My method of writing is to let them have their way. Anytime I try to direct characters too much, writing becomes a struggle. It's easier to let them create the story and I just get it on paper.
What was your favorite scene to write?
I loved, loved, loved the scene where Elliott (the father) shows back up, not knowing that Ros and his sons are now aware of Mitch. There were some misunderstandings about Elliott's role in Mitch's life, and until those were resolved, the fury was hilarious.
The door to the bar opened. Music and conversation spilled out with muted golden light, until the tall silhouette of a broad shouldered man shadowed it all. With his back to them, the guy looked down one side of the street. Letting the door close, he turned the other way – toward them – and the bottom fell out of Mitch's stomach.
No. It couldn't be. Shouldn't be.
But it was.
"You," Ros whispered, the single word quiet with an outraged strain that grew and grew until it fairly crackled with heat – and she erupted. "Bastard."
Finally, she released Mitch. Hell, she pushed away from him so hard and fast, she all but launched herself up the sidewalk like a missile with one target in mind.
Her ex husband.
Brodie and Jack's father. Mitch's father, too.
The one and only… Elliott Crews.
What was the most difficult scene to write?
Mitch explains how he got his dog, Brute, and it's heartbreaking. I literally cried while writing it. I know some people don't love animals. I know some neglect them, keep them chained in the yard, don't include them as family. That, to me, is difficult enough to comprehend. The fact that Brute had been badly treated wrenched at my heart. Readers need to trust me – it's a short explanation and Brute now has a wonderful and loving home, but still, it's a tear-jerker scene for all animal lovers.
Because my readers are soooo wonderful, I assume they all love animals and believe in kindness.
Would you say this book showcases your writing style or is it a departure for you?
It's my voice. Bad ass hero, check. Loving family, check. Strong heroine, check.
But it is a slight departure in that Mitch is so vulnerable. Like all strong characters, he struggles to hide it, and if asked, he'd deny it. Luckily, Charlotte sees through his exterior and recognizes Mitch for who he really is – a man in need of love and security. A brother who wants to be accepted. A really, really good person despite his background.
What do you want people to take away from reading this book?
I'm asked that often, but my one and only goal is to entertain. Because readers are all different and have varied backgrounds, what makes one reader weep will make another snort. What makes one laugh will fill another with longing. Whatever the reaction, I hope the reader finishes the book with a satisfied smile and the idea that he/she was entertained.
What are you currently working on? What other releases do you have planned?
Right now I'm writing my next benefit book, Jax, in my Buckhorn series. Benefit books are special stories where the advance and all proceeds of the book go to a no-kill animal shelter for the life of the book.
On the 15th of October, I turned in THE SOMERSET GIRLS, my next HQN Books trade story that releases in May 2020.
Once I finish Jax's story, I'll start the first book in an all-new mass market series! I'm very much looking forward to it!
Thanks for blogging at HJ!
Giveaway:

1 Print copy of ALL FIRED UP by Lori Foster (open to North American entrants only)
To enter Giveaway: Please complete the Rafflecopter form and Post a comment to this Q:

Readers, do you have a favorite setting or season for books? Personally, I love writing summer in small towns with lakes nearby. (You knew that, right?) But what about mountains? What about winter or spring? I'd love to hear your thoughts!
Excerpt from All Fired Up:
"Sorry about that," Charlotte offered, her gaze probing. "Bernie is stupid when he drinks."
Mitch had the distinct impression Bernie was always stupid, but whatever. "You scared him." He tried a smile to put her at ease, even though he hadn't yet relaxed.
Her laugh was as nice as her voice. "Oh, it's not me he has to fear."
Well, shit. She meant him? Had his harsh reaction bothered her after all? "I didn't mean to—"
"You were justified, but I really was impressed with the way you pulled the punch. Not many men could do that."
Unsure what to say, he tugged at his ear. It wasn't bragging to say he could've destroyed Bernie with very little effort. Instead, he'd left him with a face, so maybe his reaction wasn't so bad after all.
"I wasn't talking about you, though." Charlotte's lips teased into a small smile and her voice went husky, as if to share a secret. "Bernie didn't want me to tell on him."
Barely able to get his gaze off her mouth, Mitch asked, "Because?"
"He'd get more than a punch."
Well, if she had someone that protective, she had to be in a relationship, which meant he shouldn't be flirting with her. Disappointment settled in his gut, but hell, he was used to disappointment. As cavalier as he could manage, he asked, "Husband?"
"Men I work for, actually." She tucked back a curl, hitched her purse strap up her arm, and laced her fingers together. Watching him, she stated, "I'm not married."
A charge of relief rocked through him and he knew right then, he'd figure out a way to have her. With new intent, he stepped closer. "Glad to hear it."
His nearness caused a catch in her breath. "You?"
"Free and clear." In more ways than one. Shifting closer, Mitch deliberately inhaled her scent. God, he'd missed that, a woman's musk, the fresh stirring fragrance of her skin and hair.
Maybe sensing his intent, Charlotte touched her throat, flustered, surprised, and if her smile was anything to go by, pleased with his interest.
"I look forward to getting to know you better." Right now would suit him fine. "Hopefully sooner rather than later?"
"Oh." Surprise had her blinking fast, and turned her smile shy.
Was she unused to men coming on to her? Hard to believe. She was one of those perfect little packages, sexy, sweet, reserved—at least with him.
With Bernie, she'd been bossy and bold.
She tantalized him.
"I'd like that. But unfortunately…" She flagged a hand at her side. "I was expected home a little while ago."
Deciding to move cautiously, rather than chance scaring her off, Mitch nodded at her ride, an older blue Ford Focus in great shape. "You mentioned car trouble?"
The car drew her scowl. "Yes, and I'm never going to hear the end of it."
"Why's that?"
More at ease now that he'd retreated a bit, she relaxed her shoulders. "Those men I work with? They've tried to talk me into a different car for a while now." She shrugged. "But I like this one. She and I…fit."
Her blue eyes and a pretty blue car—yeah, they did fit.
Adorably, she screwed that killer mouth to the side and blew away a curl. "I left messages with a few people before my phone died. It's only a matter of time before one of them shows up, but I don't know how long it'll take. Most places around here are closed now, and I don't relish the idea of going into Freddie's to wait."
Mitch sent a derisive glance at the bar. Yeah, after already seeing two obnoxious drunks spill out, he didn't want her in there either. "You probably shouldn't be out here alone."
She tipped her head in challenge. "I'm not alone, am I?"
Probably shouldn't be here with me either. Needing a different direction, he glanced at her car. "I could take a look." Not like he had anything else to do, now that he'd veered off his plan.
His nearness brought her face up so she could look into his eyes. Hers were big and unblinking, and as he watched in fascination, her lips parted.
Damn, she needed kissing. Bad.
As if coming out of a daze, she blinked again, released a shaky breath, and let her busy fingers toy with one long curl draping her shoulder. "You, um, know cars?"
Getting his attention off her mouth proved a challenge. "I know enough." As in, everything. But at this point, he wasn't willing to share any part of himself or his background. It'd be too dangerous in this town, at this time, with so much on the line.
The slip of her tongue over her lips made his nostrils flare. God, he had it bad.
Excerpt. © Reprinted by permission. All rights reserved.


Book Info:
He's tantalizing trouble she can't resist…
Charlotte Parrish has always wanted a certain kind of man: someone responsible, settled, boring. Bad boys need not apply. But when her car leaves her stranded and a mysterious stranger with brooding eyes and a protective streak comes to her rescue, she can't deny how drawn she is to him. In town searching for family he's never met, Mitch is everything she never thought she wanted—and suddenly everything she craves.
Finding his half brothers after all these years is more than Mitch Crews has allowed himself to wish for. Finding love never even crossed his mind…until he meets Charlotte. She's sweet, warmhearted, sexier than she knows—and too damn good for an ex-con like him. But when his past comes back to haunt him, putting Charlotte—and the family he's come to care for—in danger, Mitch isn't playing by the rules. He's already surrendered his heart, but now he'll risk his life.
Book Links: Amazon | B&N | iTunes | Kobo | Google |


Meet the Author:
Lori Foster is a New York Times and USA TODAY bestselling author with books from a variety of publishers, including Berkley/Jove, Kensington, St. Martin's, Harlequin and Silhouette. Lori has been a recipient of the prestigious RT Book Reviews Career Achievement Award for Series Romantic Fantasy, and for Contemporary Romance. For more about Lori, visit her Web site at www.lorifoster.com.
Website | Facebook | Twitter | Instagram | GoodReads |