Today it is my pleasure to Welcome author
Anna Harrington
to HJ!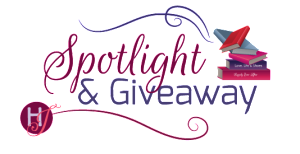 Hi Anna and welcome to HJ! We're so excited to chat with you about your new release, An Unexpected Earl!
Please summarize the book for the readers here: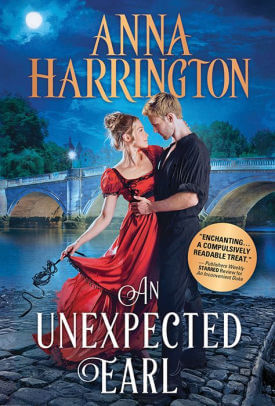 Amelia Howard is in desperate trouble—her brother is being blackmailed by a revolutionary group known as Scepter into using his influence in Parliament to make government appointments, and his proposed solution means the destruction of her beloved charity shop. Her only hope? Brandon Pearce, her best friend from childhood and her first love. Amelia's father wanted her to marry a peer, and Pearce was only an army officer at the time, so her father forced the two of them apart. Over a decade later, Pearce has become not only a decorated brigadier general but also an earl, and the only man who can save her brother and her shop from Scepter. But far more is keeping them apart now than her late father, and Amelia is convinced that nothing can fix the mistake she made years ago when she married the wrong man. As they work together to stop Scepter, the two are given a second chance at love, if they can find a way to overcome the past.

Please share your favorite quote from the book:
There are two that I love, and I can't choose between because both of them so clearly express the characters' personalities:
From Pearce's POV: "The longer Pearce stared at her, the more convinced he was that he needed to introduce himself and do the gentlemanly thing of offering to help her out of her dress at the end of the evening. With his teeth."

From Amelia's POV: "Sometimes a woman has to take matters into her own hands."
Please share a few Fun facts about this book…
The objects that are mentioned in the book that Amelia sells at her shop—silk prints, perfume, pillows, soaps—are all crafting skills that I've learned how to do myself and enjoying giving away as gifts (and of course—they're florals because I love to garden!).
The Hellfire Club really did exist! A group of men in the mid-1700's got together for what could be called the original Animal House with wild parties, complete with initiation rites, monk robes, and lots of drunken rowdiness.
White's Black Ball was based on real balls held by White's during the late 18th and 19th centuries. They sold tickets to raise funds for the club, which cost a princely sum at the time of approximately £20 (approximately twice the yearly salary of a house maid). These were sometimes held at the large London homes of its members, such as Burlington House, which was nervously let to the club by the Duke of Devonshire. While White's was famous for its "black ball" process of denying memberships, I took liberaties inspired by the name and so put the ball decorations in all white and the guests in pure black.
What do you want people to take away from reading this book?
That it's never too late for a second chance at love! Fate throws all kinds of problems in the way of love, but if hearts are true and trusting, then not even fate and time can stop them from coming together if they're truly meant to be. We should never be afraid to try for a second chance, whether for love or for any other loss in our lives. (Fate might just be on our side after all!)
Thanks for blogging at HJ!
Giveaway:

A paperback copy of An Unexpected Earl by Anna Harrington
To enter Giveaway: Please complete the Rafflecopter form and Post a comment to this Q:

In the book, Amelia is dedicated to her charity shop, which gives employment to war widows. Named the Bouquet Boutique, it's a little store that sells handcrafted home goods with floral designs. So tell me…if you owned a shop, what kinds of merchandise would you sell and why?
Book Info:
He's determined to do right by the girl he left behind…
Twelve years ago, former brigadier Brandon Pearce had to give up the girl he loved, Amelia Howard. Now he's the Earl of Sandhurst, but committed to stopping a criminal group that's threatening the lives of innocent people. Amelia's brother is in their clutches, and Pearce has to navigate the slippery slope of being back in Amelia's life without telling her what he's really up to.
But he'll have to deceive her first…
Amelia is now a grown woman with a past she desperately needs to keep hidden in order to save her brother Frederick's reputation. She's shocked to discover that Frederick is being blackmailed—and heartbroken that, despite his protestations, Brandon Pearce appears to be on the wrong side of all this.
Pearce is playing a deep game to further his investigation, but he's willing to do anything for a second chance with Amelia, even when he discovers she has secrets of her own…
Book Links: Amazon | B&N | iTunes | Kobo | BAM |


Meet the Author:
Anna Harrington is an award-winning author of Regency romance. Anna was nominated for a RITA in 2017 and won the 2016 Maggie Award for Best Historical Romance. The Secret Life of Scoundrels. A lover of all things chocolate and coffee, when she's not hard at work writing her next book or planning her next series, Anna loves to fly airplanes, go ballroom dancing, or tend her roses. She is an English professor in Chattanooga, Tennessee.