Today it is my pleasure to Welcome author
Darynda Jones
to HJ!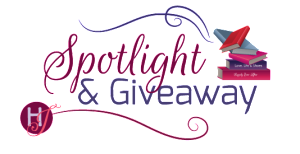 Hi Darynda and welcome to HJ! We're so excited to chat with you about your new release, Beguiled: Betwixt & Between Book Three!

Thank you so much for having me!

Tell us about the book with this fun little challenge using the title of the book:
Beguiled is the third in the Betwixt & Between series and the last of Defiance Dayne's trilogy. She is a 45-year-old divorcee who has only recently discovered she comes from a long line of witches. But she is also what is called a charmling, one of three in the world, who was created to protect her sisters, witch and mundane, everywhere. Unfortunately, her position comes with a power that many would do anything to get their hands on. If not for her loving, patchwork family—oh, and a kilted wolf shifter living in her basement—she would be in trouble. Well, in more trouble than usual.
What's your favorite line(s) from the book?:
"Sera," Gigi said, exasperated. "The position is yours."
"Teflon," Serinda blurted out, and I almost burst out laughing.
Both Gigi and Minerva looked confused, and Gigi proved that fact by asking, "What does that even mean?"
"It means I'm Teflon and your words won't stick to me."
I couldn't help but see a little of Annette and me in their banter.
Please tell us a little about the characters in your book. What first attracts your Hero to the Heroine and vice versa?
Roane, my hero, is first attracted to Defiance because of her attitude and outlook. She has been taken to the cleaners by her ex and his mother, and it has scarred her, yet she approaches life with an energetic positivity that he loves. Also, there's a scene in the first book that I like to call the Vagina Monologue. That helped, too.
Defiance was attracted to the wide shoulders and the leather kilt. Her love and devotion developed from there.
When you sat down to start this book, what was the biggest challenge you faced? What were you most excited about?
I feel like the biggest challenge when wrapping up any trilogy is tying up all the loose ends. This series is going to continue, but Beguiled is the last of Defiance's initial journey, so while I didn't have to wrap up everything in the world, I did have to complete her arc and give her an HEA worthy of a charmling.
What, in your mind, makes this book stand out?
I love combining three things: humor, darkness, and extraordinary moments of sacrifice and heroism. I like to think this book has all of that and more.
The First Kiss…
He lifted my chin and angled my head so he could cover my mouth with his. The kiss was the stuff of legend. And romance novels. And, possibly, porn movies. Intense. Passionate. Desperate. He tasted like honey, the barest hint of sweetness as he dipped his tongue inside me. I sank against him, giving way to any and all things he wanted to do to me.
If your book was optioned for a movie, what scene would you use for the audition of the main characters and why?
I think this would be a great scene to test the chemistry between the actors:
Roane handed me a drink then waited. But I wasn't born yesterday. When he didn't drink from his own tumbler, I narrowed my eyes and sloshed the clear liquid in my tumbler in front of his face. "Is this poisoned?"
"Not that I know of."
"Are you trying to kill me?"
"Not at the moment."
"Would you tell me if it were?"
"I'd like to think so." One corner of his exquisite mouth tilted up, and I had to give praise to whoever invented the lopsided grin. They deserved a Nobel Prize in chemistry for creating more covalent bonds than all the oceans combined.
Despite his affirmations, I still wasn't totally convinced, so I traded glasses with him.
He laughed softly and took a sip, leaving me to wonder if he hadn't poisoned his own glass in anticipation of my figuring out his devious plan with my keen intellect and expecting me to switch glasses all along. If only I'd spent the last few years building up an immunity to iocaine powder. Then I might have a chance.
"My grandmother was poisoned right under two perfect noses, yours and Percy's." I leaned closer and poked him in his chest. "Mighty convenient if you ask me. Not that anyone ever does." I lifted the glass to my lips and said, "No idea why," into the tumbler before downing the entire contents in one huge gulp.
My chest exploded. The combustible liquid scorched my throat, set my esophagus on fire, and doubled me over. Coughs wracked my body for a good five minutes along with a couple of gags and an occasional horrifying sound similar to someone trying to start a chainsaw. Humiliation surged through me as I tried not to barf on my grandmother's Persian rug.
After an eternity of hacking while trying to retain a matching set of lungs, I took several deep breaths, straightened, held out my tumbler, and said, "That was good. Can I have another?" My voice was a little strained, but I thought I pulled the whole thing off rather well.
He stood there, a humor-filled grin on his face, and took my glass before granting me an unequivocal, "No."
"Really?" I feigned disappointment. "It's so…smooth." Clearly, I needed to drink more.
If your hero had a sexy-times play list, what song(s) would have to be on it?
Black Magic Woman by Santana
Bad Moon Rising by Mourning Ritual
Devil Woman by Cliff Richard
What do you want people to take away from reading this book?
Joy. That deep down kind that makes you glad to be alive.
What are you currently working on? What are your up-coming releases?
I am currently working on The Gravedigger's Son for 1001 Dark Nights. For those Charley fans, it is Quentin and Amber's story, and I am loving Quentin's arc!

Thanks for blogging at HJ!
Giveaway:

A signed paperback set of Betwixt & Between Books 1-3, international entries are welcome!
To enter Giveaway: Please complete the Rafflecopter form and Post a comment to this Q:

What is your favorite book, TV show, or movie about witches?
Excerpt from Beguiled: Betwixt & Between Book Three:
I stood at the door in the attic, an illumination spell lighting the paint-chipped shiplap around us. It was quiet now. No knocking. No scratching. Just the soft breaths of the being on the other side of the door, as though he'd been waiting for me. For this moment.
For some reason, I'd been drawn to him the last couple of days. I'd come to think of the rooms in the attic as prison cells. If so, what was he in prison for? As far as I knew, only this room was occupied. But I didn't really know about the others. I'd never gotten that far.
Perhaps my prying that first visit, my peering into the universe beyond the door, woke the creature up. Or perhaps he was the only one imprisoned here and I'd created this prison when I was little just for him. Either way, he was here for a reason and it was high time I found out what that reason was.
I'd asked everyone to leave the house just in case. Mr. Shoemaker had to get home and the chief had to go back to work, but Gigi and Annette swore they wouldn't leave if I paid them too. I tried anyway. A thousand bucks each. It didn't work.
Thus, they both stood behind me, huddled together, their eyes wide with curiosity and fear. Serves them right. I had no idea what to expect. The creature was volatile and angry, and they wanted to watch me try to bring him to heel.
I turned back to them. "Last chance. If this creature kills you both, it'll be your own fault."
They nodded and huddled closer.
"We've never been able to open the doors," Gigi said.
"Yeah, well, I apparently created the place with the help of one of my charmling ancestors. I guess if anyone can open it…"
I did mention that I'd found the door unlocked yesterday. Gigi was beside herself. And not with joy.
Swallowing hard, I took a cautious step closer and put my hand on the antique doorknob. It turned with a soft squeak and a click. "Shit," I whispered.
"Shit indeed," Gigi echoed.
I looked over my shoulder. "You guys sure?"
Their nods were not particularly enthusiastic, but they were there.
I pulled and the door opened to an empty room with a cathedral ceiling. No vast universe. No creature. Though the darkened corners seemed pretty sketchy. And very horror-movie-ish.
Gigi and Annette came up behind me for a look.
Annette reacted first with an unimpressed, "Hmm."
But when I went to step inside, both women grabbed hold of me and pulled me back.
"Are you crazy?" Annette asked as I slapped her hands away.
"Defiance," Gigi said in her grandmother voice, "I'm not sure you should go in there."
"Do you want to go?"
She lifted her elegant chin. "I'd rather eat broken glass."
"Well then. I've read enough of the texts and journals you gave me to know how this part is done. I just need to find the little devil."
I turned back to the room, closed my eyes, and looked beyond the obvious. Beyond the façade.
There.
I found him hiding in one of the farther corners of the universe. I reached out and dragged him closer. I was surprised by him. I didn't feel hatred or anger or violence. I felt fear and the tiniest amount of reverence. It had me wondering why I put him here in the first place.
Bedoliel. I'd told Gigi his name was Bead-uh, but that was clearly short for his real name: Bedoliel.
I knelt down at the threshold between this world and the other—the other being one of billions beyond our physical realm—and held out my hands. The creature, no more than a swirl of black smoke, a scattered mass of energy, didn't fight. He simply accepted, his lonely, fractured mind stressed and apprehensive. I'd had no idea I would be gone so long. He'd basically been in solitary confinement for more than forty years, and the fragile state of his psyche showed it.
Excerpts. © Reprinted by permission. All rights reserved.
Book Info:
Newly indoctrinated witch, and a charmling to boot, Defiance Dayne discovers there's more to life after forty than she'd ever imagined possible. Especially if one is a charmling, one of three in the world, with enough magics to make her a target for every power-hungry warlock out there. When one of them sends a hunter to town, she knows it's time to take her talents seriously before the hunter takes her life.
She decides she has three things to do before she can die. Find out who killed her beloved grandmother, teach her BFF the finer points of spellcasting before she blows up the world, and figure out how serious her relationship with the Adonis living in her basement really is. If it's heading in the direction she's hoping for, she can die happy. Though, admittedly, she'd rather not. Die, that is.
None of that will matter, however, if she can't figure out how to foil the supernatural assassin who's been sent to kill her. Until then, it's business—and hopefully romance—as usual. Now if she can only figure out how to tame a lacuna wolf.
Book Links: Amazon |


Meet the Author:
New York Times and USA Today Bestselling Author Darynda Jones has won numerous awards for her work, including a prestigious RITA®, a Golden Heart®, and a Daphne du Maurier, and her books have been translated into17 languages. As a born storyteller, she grew up spinning tales of dashing damsels and heroes in distress for any unfortunate soul who happened by. Darynda lives in the Land of Enchantment, also known as New Mexico, with her husband and two beautiful sons, the Mighty, Mighty Jones Boys.
Website | Facebook | Twitter |