Today it is my pleasure to Welcome author
Brenda Drake
to HJ!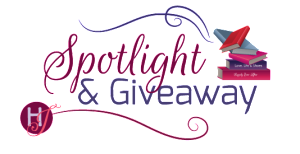 Hi Brenda and welcome to HJ! We're so excited to chat with you about your new release, Analiese Rising!
Tell us about the book with this fun little challenge using the title of the book: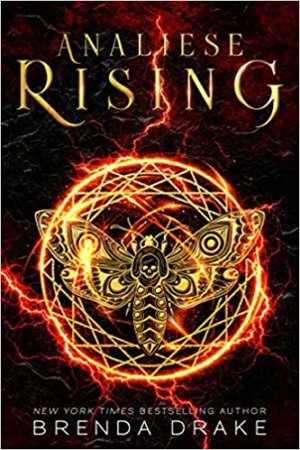 A is for Analiese. Naturally, she's the hero of the story.
N is for Near-miss. An old man saves Analiese from being hit by a car.
A is for Alliance. Several gods come together to form one.
L is for Love. I can't give you any details!
I is for Inanna. She's the Sumerian goddess of love and war.
E is for Europe. They travel to Europe on their quest.
S is for Spring Break.
E is for the Eiffel Tower. It's in the background during a scene.
R is for Running. There's a lot of it in the book.
I is for Injuries. Analiese sustains many while in a catacomb.
S is for Solving. Analiese and Marek must solve several puzzles.
I is for Isis. I wish she were in the book so I could use her for this one.
N is for Night: They spend one could night roaming Paris.
G is for Ghosts. These aren't your nice ones. They have a grudge.

Please share the opening lines of this book:
The classroom smells like a funeral home.

Hushed voices pulse over the pairs of students hunching over trays spaced across the counters. The odor of bodies fresh out of gym class mingles with the scent of formaldehyde.
.

Please share a few Fun facts about this book…
There are gods and goddesses from the mythologies around the world.
I got the idea from watching American Gods and The Da Vinci Code.
Not sure if this is fun, but it's a fact. Analiese and I both have a panic disorder.
There's a makeup wearing god in the book.
I couldn't sleep for a few nights after researching the demon god, Pazuzu. Have you seen The Exorcist? He's the demon that possesses the little girl. I think I did too much research there. Most weren't used for the book. It was just successful in scaring the pants off me.
Was there a scene in this book that was harder to write than others??
I'd have to say one of the harder scenes I wrote was a scene where Analiese finds herself alone in a catacomb. I'm not good with closed spaces, so I felt a lot of anxiety writing it. Anyway, here it is …
"What do you want?" I try to yell, but it comes out more like a croak.

The ghostly figure moans and keeps moving toward me. Several similar lights begin to form behind him, and I want to close my eyes, but I'm not sure that will make them go away.

They move closer
.
The others form faces, and there are so many of them. I recognize some of them from their headshots taped in Isabella's record book.

The moaning grows louder, piercing. A chorus of pain. A chorus of sadness. A chorus of hatred.

I slowly move back up the stairs, afraid to go fast.

There are so many faces. Old and young. Men and women. Bile rises in the back of my throat when I spot a little girl in the mix.

"What do you want?" I'm sobbing, my words are wet, and there's no air behind them.

The moaning turns to screeching.

"I'm not her," I shout. "Isabella did this to you."

They stop at the foot of the stairs. Faces turn up to me, watching me with hollow eyes. Expressionless faces. All their emotions are saved for the hideous moaning. It's full of pain and anguish. Torture.

I can't breathe.

Their second deaths flip through my mind, and I can't stop it. Each the same. They wake up suddenly and look around dazed. I can see the mortuary. Other bodies on tables. Confusion. Isabella says something, but I can't understand her.
It's in Italian. She makes notes. Picks up a plastic bag, covers a man's head with it, and suffocates him.

The lantern dims.

"No. Don't go out," I order it. "Please don't go out."

It flickers in response.

The images and moaning stop, and the whispers hiss around me.

Riser. Riser. Riser. Riser. Riser. Riser. Ri— I cover my ears.

Scratching noises come from behind the wall on either side of me. No matter how tight I cover my ears, I can still hear the hissing chants of the spirits and the frantic scraping of whatever is on the other side of the walls.

"No! Leave me alone!"

It's like demons have control of my head. This isn't real. Something is making me see these things. Push it away. Stop it.

And the lantern goes a little dimmer.

"Marek!" Where the hell is he?

Something breaks through the wall on my left.

The flame puffs out.
Excerpt. © Reprinted by permission. All rights reserved.

What do you want people to take away from reading this book?
A fun read. Something that takes them away from their stresses and entertains them. Also, some new knowledge of gods and goddesses from the less popular mythologies around the world.
Thanks for blogging at HJ!
Giveaway:

A signed copy of Analiese Rising with swag pack that includes a bookmark, sticker, and a couple's red string of fate bracelet set.
To enter Giveaway: Please complete the Rafflecopter form and Post a comment to this Q:

Which god or goddess from the many mythologies around the world is your favorite and what makes them special?
Book Info:
When a stranger gives Analiese Jordan a list of names before he dies, the last thing she expects to see is her own on it. Not. Cool. Her search for answers leads to the man's grandson, Marek, who has dangerous secrets of his own. Both are determined to unlock the mystery of the list.
But the truth is deadly. Analiese is a descendant of the God of Death, known as a Riser, with the power to raise the dead and control them. Finding out she has hidden powers? Cool. Finding out she turns corpses into killers? No, thank you.
Now the trail plants her and Marek in the middle of a war between gods who apparently want to raise an army of the Risen, and Analiese must figure out how to save the world―from herself.


Meet the Author: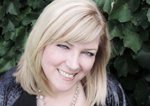 Brenda Drake is a New York Times bestselling author of the Library Jumpers series, the Fated series, Thunderstruck, and Analiese Rising. She grew up the youngest of three children, an Air Force brat, and the continual new kid at school. She hosts workshops and contests for writers such as Pitch Wars and Pitch Madness on her blog and holds Twitter pitch parties on the hashtag, #PitMad. When she's not writing or hanging out with her family, she haunts libraries, bookstores, and coffee shops, or reads someplace quiet and not at all exotic (much to her disappointment).
Facebook | Twitter | Instagram | GoodReads |