Today it is my pleasure to Welcome author
A.C. Arthur
to HJ!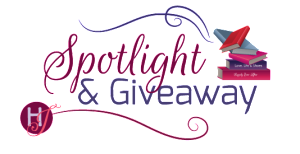 Hi A.C. Arthur and welcome to HJ! We're so excited to chat with you about your new release, Awaken the Dragon!

Hi! I'm AC and I write paranormal and contemporary romance. Thanks so much for having me here today.

To start off, can you please tell us a little bit about this book?: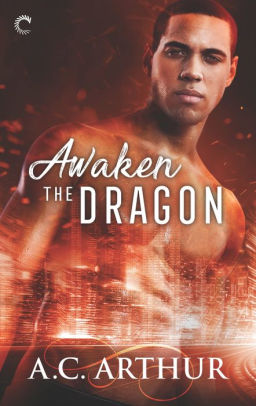 Awaken the Dragon is the first book in my Legion dragon shifter series. It's the story of Theo Masters, owner of the Legion Security Company (also Drakon Emperor who's hiding from his throne) and Shola N'Gara, African Demigoddess who was born to kill. These two come together as Theo's company is hired to guard Shola until her wedding, but when they learn she's there to kill the demon being protected by the Drakons, things get very interesting.

Please share your favorite lines or quote(s) from this book:
"When the normal becomes abnormal, evil is at work."

It's an African proverb that inspired many of the scenes in this book.
What inspired this book?
The Black Panther movie was the main inspiration, followed by my longstanding interest in gods and mythology. Also, the TV show Angel, because I loved how Angel was always at odds with what he was born to be and what he actually wanted to do with his life.
How did you 'get to know' your main characters? Did they ever surprise you?
So Theo reminded me a lot of Angel, which meant I had to watch all the seasons of the show, several times. LOL Shola was so fierce and spunky, in her own quiet and unsuspecting way. In the beginning they were doing pretty much what I wanted, saying the same things I thought they should say, getting close when I wanted them to, then like halfway through the book they decided this was their story and they could take it from there. They surprised me with how much their passion for each other started to change their motives and actions. I mean, there was a point where Shola made a decision that I never would have had her choose, but they really weren't trying to listen to me anymore.
What was your favorite scene to write?
I enjoyed writing the scene where they share their first meal together. It wasn't a planned scene meaning I didn't have it in my outline, or even in my first draft. But when I went back to do revisions because I knew these characters better than I knew myself at this point I knew this would be the real icebreaker for them. This simple meal and the general conversation that followed would set the stage for every lingering look, touch, kiss and emotional upheaval that was to follow.
"Sandwiches and donuts. Not exactly a feast but it was quick and I really don't know what you like."
He really didn't know what the hell he was doing. He wasn't domesticated and usually had his dinner delivered to him without having to study a menu beforehand. Rubbing a hand down the back of his head he waited for her to take a seat so they could get this meal-thing over with. Answers to why he'd even offered the food still floated through his mind, none of which making any more sense than this entire night was.
She looked down at the tray he'd set on the coffee table in front of the couch. "I like both."
What was the most difficult scene to write?
The final battle, Shola & Theo's awakening. I knew this was coming the whole book and had even sketched some thoughts for how the scene would play out in my outline, but as I sat down to write it I felt this sense of dread and then anxiety hit. I remember thinking, "okay, this is do or die". Because for Theo and Shola it really was. And when the scene was over I felt stunned for a day or two, because all they'd been through was really over.
Without ever opening her eyes Shola lifted her arms into the air, she circled them over her head and felt the immediate warmth of the stirring wind. It whisked over her body, floating through the thin material of the clothes she wore and swarming throughout the mountain.
"Wind. Fire. Feel the love, flowing like a river." She spoke the words this time and moved her fingers.
Her eyes opened just as piercing beams of light flew from each finger. The power was stronger than she'd ever felt before and filled her until her body trembled with its force. That's when she let her arms fall, aiming her fingers directly at Hoan.
Would you say this book showcases your writing style or is it a departure for you?
Somewhat. I mean, I usually include more POVs in my stories, especially the paranormal, but for this series I think it's important to really focus on the couple and how they navigate the world around them while falling in love. The sex scenes are all me, in every book, hot, hotter, hottest!
What do you want people to take away from reading this book?
The theme of this book was "Trust Your Heart", so what I'd like for people to take away from it is that no matter what someone says you were meant to do in life, or how you were destined to live, it's still your choice. The real you is what's in your heart, trust it.
What are you currently working on? What other releases do you have planned?
I just turned in the first draft of Claim the Dragon, book #2 in the Legion series that's due to be released in March 2020. Coming up in January, I have a steamy workplace story titled A Private Affair, that's set amidst the high fashion industry.
Thanks for blogging at HJ!
Giveaway:

1 eBook copy of AWAKEN THE DRAGON by A.C. Arthur (open internationally)
To enter Giveaway: Please complete the Rafflecopter form and Post a comment to this Q:

What's your favorite type of shifter?
Excerpt from Awaken the Dragon:
Theo watched her sleep. He knew that was a mistake, but he couldn't tear his eyes away. The soft gray fleece blanket was tangled around her body from her breasts down to cover one complete leg. He hardened instantly at the sight, but beyond the physical impact she had on him was something more. Something he couldn't brush aside any longer.
It had been a couple hours since they'd reached that heart-stopping climax, and all that time he'd spent propped on one elbow staring down at her. He hadn't wanted to ease her off him when she'd fallen asleep on his chest, but he'd wanted her to be comfortable. So he had eventually adjusted their bodies, settling her beneath the blanket to prevent her from catching a chill.
The truth had already settled over him—she was a demigoddess. From the very start, Theo had known she was different, but he would never have imagined how that difference would affect him.
Romance, emotions, entanglements of any kind were not in his nature. They were not what Drakon did well. His father had proven that fact by loving and trusting his mother so deeply it had cost him his clan. No matter how long ago that had occurred, Theo's chest still burned with what he viewed as his father's betrayal to their kind and his own decree that he would never put himself in a position to trust and/or care for a woman, whether she be a dragon or any other species.
Yet, here he was, protecting this woman with much more than just the reputation of his company. It had been more than that right from the start.
"I am not sure we should have done this," she whispered.
He didn't startle; he'd noticed her eyes were fluttering until they opened completely. "I'm certain we should have," he responded immediately even though he'd spent the last couple of hours debating that very statement.
She turned her head until she could stare directly at him. "I am not what you think. Once my destiny is fulfilled, I do not know where things will stand."
"They will stand where you want them to. Your destiny is what you make it."
She shook her head. "It is preordained."
He'd heard that before. So many times in his life that he'd been elated when he could finally tune it out.
"You can be what you want, Shola. Do what you please."
"I was born to save our people. That is the only reason my mother was allowed to carry me, because Oya knew this time would come. She knew that the Dark One would use my father's debt as a way to regain the power that had been stripped from him when he was banished from walking in this world as anything other than a spirit."
It was his turn to shake his head. He extended a finger and touched it to her lips. "Shhhh. Not right now. We'll figure everything out, but not at this moment."
Excerpt. © Reprinted by permission. All rights reserved.


Book Info:
He's sworn to protect the very entity she was born to kill…
Next in line for the Drakon throne, Theo Masters is the most powerful half human, half dragon in the world. Royal power is the last thing he wants, however. He lives as a human and runs the Legion Security Company. But his new client—a mysterious, beautiful human from a small African village—and the unknown danger she faces may forever change the quiet life that he's chosen.
Shola N'Gara exists to kill the dark spirit that is attempting to demolish her people. It's her purpose and her destiny. The gorgeous protector who taunts her with his sexy voice and body is not—especially after he shifts into a magnificent black dragon with turquoise eyes.
A rise in demon activity and the brutal murders Theo's agents have been reporting start to add up. Someone is making a play, and it's big enough to change the course of the world as they know it. Now Shola must choose between her destiny and her heart. And Theo must decide if standing by the woman he's fallen in love with is worth facing his father in a battle to the death.
Book Links: Amazon | B&N | iTunes | Kobo | Google |


Meet the Author:
A.C. Arthur was born and raised in Baltimore, Maryland where she currently lives with her husband and three children. An active imagination and a love for reading encouraged her to begin writing in high school and she hasn't stopped since. Her debut novel Object of His Desire was written when a picture of an Italian villa sparked the idea of an African-American/Italian hero. Determined to bring a new edge to romance, she continues to develop intriguing plots, sensual love scenes, racy characters, and fresh dialogue—thus keeping the readers on their toes!
Website | Facebook | Twitter | Instagram | GoodReads |