Today it is my pleasure to Welcome author
Mimi Jean Pamfiloff
to HJ!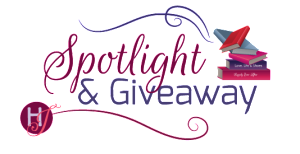 Hi Mimi Jean and welcome to HJ! We're so excited to chat with you about your new release, BABY, PLEASE!

Thank you for having me!

Please summarize the book for the readers here: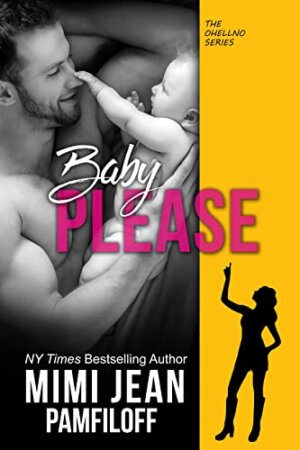 On the surface, BABY, PLEASE is a single-daddy, sports romance with lots of humor, about a college football player in the midst of career crisis.
Peel away the layers, though, and it's a story about prioritizing what truly matters: Love.
In this case, love is what gives our dedicated, hunky football hero the healing he needs to truly be successful in every aspect of life.

Please share your favorite line(s) or quote from this book:
"I need Fia. Just for a second." I set down my helmet and hold out my arms.
"But you're in the middle of the game and—"
"Baby, please," I command, flicking my hands so Lara will hand her over.
Please share a few Fun facts about this book…
It's set near the Oregon coastline, known for its peppery pinots.
The infamous motel where a murder occurs is an Easter egg.
Kitchen utensils were used as weapons because the author didn't want the book to feel dark.
What first attracts your Hero to the Heroine and vice versa?
Okay, so the real heroine isn't revealed immediately because I wanted readers to accompany our famous wide receiver on his journey to find Miss Right.
In most romance novels of this sort, we see the quest for a lover/husband/father for the heroine's child, through the eyes of a woman.
In this book, we take that journey through the lens of Dean. He's a jock with a complicated past, but he's never had a traditional family. So how's a guy like him supposed to take care of a tiny baby, let alone find a partner who shares his dreams?
Did any scene have you blushing, crying or laughing while writing it? And Why?
I super-laughed at the scene where our hero, Dean, is talking about his coach's genitals, after Coach berates Dean for having an "oops" baby.
I refrain from pointing out that even the safest birth control methods aren't one hundred percent effective. (A) I doubt he'll appreciate hearing my collection of personal stories related to my giant cock and how it has been known to bust through condoms. (B) He wouldn't understand, being a small-cock man himself. Yes, I've seen him shower in the locker room. There was some event he needed to attend after a game, and he had to clean up. Let's just say his gear isn't impressive. But he does have a really hairy crotch and a huge nut sack to hide his small dick, so there's that nightmare going for him.
Readers should read this book….
You want to laugh. You want a page turner. And you do not want a single daddy, sports romance that's predicable! This book has many layers and an ending that might shock you!

What are you currently working on? What other releases do you have in the works?
Oh! I'm working on WALL MEN!
It's a new, semi-scary space for me, about a wall that separates us humans from monsters who what to hurt us humans. The men who guard that wall are no heroes. They are just bigger and badder than the monsters!

Thanks for blogging at HJ!
Giveaway:

Giving away one signed copy of BABY, PLEASE (US Only), plus swag!
To enter Giveaway: Please complete the Rafflecopter form and Post a comment to this Q:

In the absence of a mother, which is more important when it comes to dads: A guy who is protective or a guy who is nurturing? Or is it a draw? (He has to be both.)
Excerpt from BABY, PLEASE:
"You're going?"
"Yep. Gotta get back to the Ranch. And you need to come clean with Hector."
I don't want her to go. Not before I can ask for her help. "Wait. Why are you mad?"
"I'm not mad, Dean, I'm—well, I'm shocked. I thought you were a man, not a boy who goes around knocking up strange women in bars."
"Whoa." I follow her as she heads to the front door. "You're calling me a player? That's a little unfair."
Lara turns. "Did you not fuck some stranger you met in a bar?"
"Yes, but—"
"Did she not just dump a baby off on you? A baby she says is yours?"
"Yes, but—"
"Doesn't sound like a respectable guy who's got his shit together." Lara looks at Fia. "Sorry for the swearing, sweetie."
I push my hand against the door to stop Lara from opening it. She's not leaving until I give her a piece of my mind. "You know what? I don't get you women."
"What?" she snaps.
"If the tables were turned, and you showed up on my doorstep with a baby because you hooked up with some guy in a bar and made one bad choice, and then I treated you like a piece of shit—excuse my language, Fia—you'd call the feminist army on my ass or have me hanged for being a judgmental chauvinist."
Lara looks at me, then Fia. She knows I'm right. If she were the one with a surprise baby, she would expect me and everyone else to be supportive, not blameful.
I continue, "I know I lied, but now I'm telling you the truth because I could use some help here, and I respect your opinion."
Lara's gaze flutters shamefully to the floor. "I'm sorry, Dean," she says with a remorseful sigh. "You're absolutely right. What can I do to help?"
"I…" My voice trails off. Mostly because I'm too tired to have a tough conversation about something that's been mulling around in my head. Something I don't want to talk about but should because Lara is the perfect person to have this discussion with. She's logical, kind, and detached from this mess.
I decide to hold off confronting the topic for another time, until I have the mental bandwidth.
"You…?" Lara urges.
"Can you babysit tonight?"
She groans and throws her head back.
"I take it that's a no?" I say.
Excerpt. © Reprinted by permission. All rights reserved.
Book Info:
From New York Times Bestseller Mimi Jean Pamfiloff comes a Surprise Baby Romantic Comedy, BABY, PLEASE. (Standalone story.)
SURPRISE! IT'S A GIRL!
DEAN
Ever since I was recruited by my college football team, I've pushed myself hard. Going pro and earning some real money is a must. Mostly because my brother, Flip, is in a bad place, and I'm all he's got.
No problem. I'm tough. I'm a hard worker. I've got a plan.
Then right before the season starts, a woman shows up at my apartment with a baby, claiming I'm the father. And then she leaves her with me. For a week? Forever?
I have no idea, but college, football, and the single-dad gig don't go together. And forget about my experience with babies. Does this thing come with an off switch? Volume control? Is that a poopie diaper? Help!
Things go from bad to worse when the public catches wind of my surprise-baby situation, and it turns into a PR nightmare. I'm suddenly the poster boy for young single dads.
This isn't happening.
Suddenly, all eyes are on me, both on and off the field, and the only person who can keep me from losing my mind confesses her love.
And I mess it all up. Her, football, baby, everything.
Now I'm going to have to choose: fix my career or fix my personal life, including coming to grips with loving a baby girl who might not be mine.
Book Links: Amazon | B&N | iTunes | kobo | Google |


Meet the Author:
MIMI JEAN PAMFILOFF is a New York Times bestselling author who's sold over one million books around the world. Although she obtained her MBA and worked for more than fifteen years in the corporate world, she believes that it's never too late to come out of the romance closet and follow your dreams.
Mimi lives with her Latin lover hubby, two pirates-in-training (their boys), and their three spunky dragons (really, just very tiny dogs with big attitudes) Snowy, Mini, and Mack, in the vampire-unfriendly state of Arizona.
She hopes to make you laugh when you need it most and continues to pray daily that leather pants will make a big comeback for men.
Sign up for Mimi's mailing list for giveaways and new release news!
STALK MIMI:
www.mimijean.net
pinterest.com/mimijeanromance
instagram.com/mimijeanpamfiloff
facebook.com/MimiJeanPamfiloff
Website | Facebook | Twitter | Instagram | GoodReads |