Today it is my pleasure to Welcome authors 
Tracy Wolff and Avery Flynn
to HJ!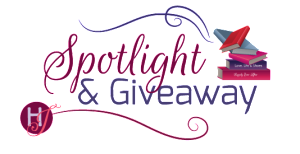 Hi Tracy and Avery and welcome to HJ! We're so excited to chat with you about your new release, Back in the Burbs!

Hi! Thank you so much for having us today! We love your site and are thrilled to be here talking to your fabulous readers 🙂

Please summarize the book a la Twitter style for the readers here: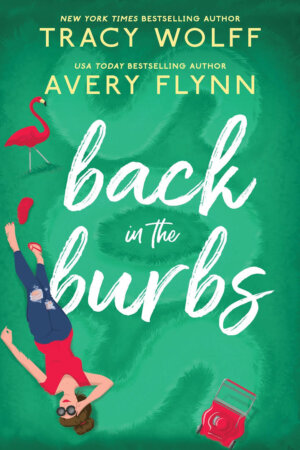 When Mallory's well-planned life comes crashing down around her ears, she ends up broke and back in the burbs, living in the run-down old house her aunt left her as she tries to rise like a phoenix (or at least a pink lawn flamingo) from the ashes of her former life.

Please share the opening lines of this book:
How is my day going? Well, I'm thrity-five years old and hiding from my parents in the bathroom at the swanky offices of Lagget, Lagget, & Lagget, Attorneys at Law. So, super. Obviously,

Sure, it's a classy bathroom, with the wood stall doors that run all the way from the floor to the ceiling and the continual scent of jasmine in the air, but eventually Mom or Dad will find me.
Please share a few Fun facts about this book…
Avery and I had a ridiculous and fun argument over a wine bottle while writing this book.
There is a vibrator scene, but it's definitely not what you expect 😉
The bizarre (and amusing) canisters in the kitchen really exist. I (Tracy) first saw them when I was renting out a vacation house and swore they would be in a book some day.
Some of our favorite songs of all time are featured in this book.
Aunt Maggie's wild design vibe might be more fact than fiction in at least one of our homes …
What first attracts your Hero to the Heroine and vice versa?
I think Mallory has a sense of the ridiculous that only comes from being knocked flat on your butt way too many times. I think her unflagging spirit and the way she keeps getting back up appeals to Nick a lot.
Whether she admits it or not, Nick's sense of order– and his absolute steadfastness– really works for Mallory. The fact that he's tall, dark, and swoony doesn't hurt either …

Using just 5 words, how would you describe Hero and Heroine's love affair?
Steamy with a side of hilarious (oops, that's six words).

The First Kiss…
Hot as all get out
Without revealing too much, what is your favorite scene in the book?
Mallory is dancing to her aunt's vinyl collection in her newly inherited living room when she spots someone skulking in her backyard.
"Because you were skulking around my backyard," I say, holding on to my indignation as much as I can while I slur my words. Hello, two bottles of wine. "Who does that besides creeps and perverts?"

"Are you calling me a pervert?" he asks as he lifts an eyebrow.

My pulse does a pause, thunk, thunk, thunk thing, and I might have forgotten how to breathe. I did. Thank God my lungs remember, though, allowing me to shoot back, "Or a creep. There were two choices there. In fact–"
If your book was optioned for a movie, what scene would be absolutely crucial to include?
The scene where Mallory is mowing her very overgrown lawn .
Heatstroke must be setting in, so I sit up abruptly. This time when Nick grabs on to my hands and starts to pull me to my feet, I let him.

"So what made you decide to go with SOS as your message?" he asks as we stand surveying my lawn and the three giant letters I mowed into it.

"The universe wasn't answering my texts, so I went for something a little more in its face."
Readers should read this book …
if they're looking for a story about resilience and the absurdity of life. If you've ever been knocked down, ever had your life take a bunch of wildly unexpected turns as you hung on my your fingertips, this book is for you.
What are you currently working on? What other releases do you have planned?
Tracy is currently working on Court, the fourth book of the young adult Crave saga. It will be out in September 2020.
Avery is currently working on her next romcom. It will be out in June 🙂
Thanks for blogging at HJ!
Giveaway:

We're giving away two digital books of your choice, one from each of our backlists 🙂
To enter Giveaway: Please complete the Rafflecopter form and Post a comment to this Q:

Where do you want to live? Are you for the burbs, or are you more city or country?
Excerpt from Back in the Burbs:
I'm not sure how long I lay in the hot sun, waiting for the snakes to attack.⠀
⠀
Long enough for the foot-long grass to prick me through my clothes in every uncomfortable place imaginable. Long enough for sweat to drip from every pore in my body.⠀
⠀
More than long enough for me to wonder if I can hire a lawn service that takes sexual favors as payment. At this moment, I am happy to give as many blow jobs (condoms required) as necessary if it means I never have to do this again. I've just begun contemplating whether I have the strength of will to crawl to the door in the back of the house or if I'm just going to die right here—not going to lie, the fact that dying on my front lawn is probably against HOA regulations makes the second option oh so much more appealing. I'm about to decide if I'm going to expire while flipping off the neighborhood or not when something moves between the burning sun and me.⠀
⠀
"I'm impressed." Nick's warm, gravelly voice interrupts my final plan to stick it to the Huckleberry Hills HOA. "That had to take some effort."⠀
⠀
I open one eye (because two seems like too much investment) and look up. "It did. A lot of effort. And now I'm going to die."⠀
⠀
I close my eye again and would have totally tried for final death throes, but I'm afraid it will only make me sweat more.⠀
⠀
"You are the strangest woman I have ever met," he says with a bemused laugh.⠀
⠀
"That's not true." This time I don't even bother to open my eyes. "You knew Aunt Maggie, queen of the psychedelic vibrators."⠀
⠀
"True. But she left them to you, so you've inherited the title." He doesn't sound the least bit upset about the fact that I'm a little odd, not the way Karl would have been. Back when we were first married, he always complained when I danced a little in line at the post office or sang my favorite song while shopping in the produce aisle or wore my favorite red shoes anywhere.⠀
Excerpts. © Reprinted by permission. All rights reserved.


Book Info:
Two powerhouse authors bring you a hilarious tale of one woman's journey to find herself again.
Ever have one of those days where life just plain sucks? Welcome to my last three months—ever since I caught my can't-be-soon-enough ex-husband cheating with his paralegal. I'm thirty-five years old, and I've lost my NYC apartment, my job, my money, and frankly, my dignity.
But the final heartache in the suck sandwich of my life? My great-aunt Maggie died. The only family member who's ever gotten me.
Even after death, though, she's helping me get back up. She's willed me the keys to a house in the burbs, of all places, and dared me to grab life by the family jewels. Well, I've got the vise grips already in hand (my ex should take note) and I'm ready to fight for my life again.
Too bad that bravado only lasts as long as it takes to drive into Huckleberry Hills. And see the house.
There are forty-seven separate HOA violations, and I feel them all in my bones. Honestly, I'm surprised no one's "accidentally" torched the house yet. I want to, and I've only been standing in front of it for five minutes. But then my hot, grumpy neighbor tells me to mow the lawn first and I'm just…done. Done with men too sexy for their own good and done with anyone telling me what to do.
First rule of surviving the burbs? There is nothing that YouTube and a glass of wine can't conquer.
Book Links: Amazon | B&N | iTunes | Goodreads |


Meet the Author:
Tracy Wolff is the New York Times and USA Today bestselling author of over sixty novels that run the gamut from young adult action adventures to new adult romance and from women's fiction to erotica. A long-time lover of vampires, dragons and all things that go bump in the night, Tracy loves nothing more than combining her affection for paranormal creatures with her love of writing tortured heroes and kick-butt heroines.
When she's not writing (which is a rare occurrence), she can be found trying out new recipes, offering make-up tips online, wandering comic book/gaming stores with her sons, and watching movies or plotting stories with her besties. A one time English professor, she now writes full-time from her home in Austin, Texas, which she shares with her family. Her most recent work, the young adult vampire novel, CRAVE, "is about to become fandom's new favorite vampire romance obsession" (Hypable).
USA Today and Wall Street Journal bestselling romance author Avery Flynn has three slightly-wild children, loves a hockey-addicted husband and is desperately hoping someone invents the coffee IV drip.
She fell in love with romance while reading Johanna Lindsey's Mallory books. It wasn't long before Avery had read through all the romance offerings at her local library. Needing a romance fix, she turned to Harlequin's four books a month home delivery service to ease the withdrawal symptoms. That worked for a short time, but it wasn't long before the local book stores' staffs knew her by name.
Avery was a reader before she was a writer and hopes to always be both. She loves to write about smartass alpha heroes who are as good with a quip as they are with their ahem other God-given talents. Her heroines are feisty, fierce and fantastic. Brainy and brave, these ladies know how to stand on their own two feet and knock the bad guys off theirs.
Website | Facebook | Twitter |