Today it is my pleasure to Welcome author
Saffron A. Kent
to HJ!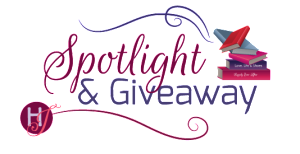 Hi Saffron and welcome to HJ! We're so excited to chat with you about your new release, Bad Boy Blues!
To start off, can you please tell us a little bit about this book?: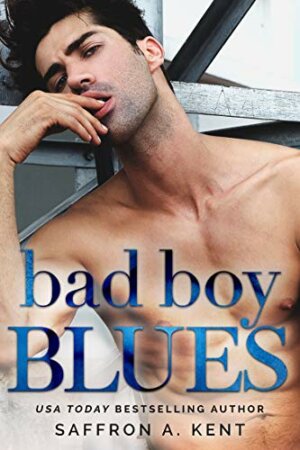 Hi! Thanks so much for having me. Bad Boy Blues is an angsty enemies-to-lovers romance with forbidden shades in it. I like to describe it as: what happens when you meet your soulmate at the age of ten but discover that he's a class A jerk? Instead of a love story, your story becomes one of hate.

Please share your favorite lines or quote(s) from this book:
These two are my absolute favorite quotes:
In love, you bleed forever.I wonder if in hate, you bleed forever too.

Maybe hate is just love wrapped up in a barbed wire.
What inspired this book?
I always like to think that my stories have multiple layers in them. So, I get inspired by multiple things. On the surface, this story has angst and heartbreak and an intense love between two people, inspiration of which I got from the song: River by Bishop Briggs. But at the same time, I talk about a very personal element: bullying. I've been bullied multiple times in my life and writing this book and these characters who stay strong in the face of adversity was like a catharsis for me.
How did you 'get to know' your main characters? Did they ever surprise you?
Before starting any book, I do a very thorough character research. I do character interviews. I write about their backgrounds before I start writing the main thing. Maybe that's why it takes me months to finish a book. I even search for the meaning of their names and what it means for the story and if I can use it. Ha! Even so, they do surprise me. The male character more than the female. In Bad Boy Blues, Zach was super hard to figure out. I knew he had some strong hang-ups about love and his self-image but for the longest time I couldn't get to the bottom of them. So yeah, he surprised me and challenged me in so many ways.
What was your favorite scene to write?
Gosh, I have so many, many favorite scenes in the book. But the one that totally jumps out is the carnival scene in the second half of the book. Cleo, the heroine, meets this fortune teller and finally realizes that she's in love with Zach. Maybe it's crazy but I have a thing for astrology and horoscopes. And while writing that scene, I had goose bumps all over. LOL! I love how that fortune teller describes fate and love and the matters of heart. She says that hearts have their own kings and queens and I agree with that so much. Heart can be such a pain in the butt. LOL!
What was the most difficult scene to write?
Again, so many scenes were hard to write. But a particularly difficult scene was when Cleo confesses her love to Zach, and he is so enraged by that. Ha! That scene is so explosive and jam packed with emotions and I swear, it made me tear up a bit. Cleo is so open and vulnerable, and Zach is so closed off and harsh with her. They are so completely opposite to each other and yet, so perfect together.
Would you say this book showcases your writing style or is it a departure for you?
Oh, this is completely my style of writing. I'm a huge fan of stories that are intense and passionate and have an obsessive longing in them. I love to write about seemingly doomed love affairs – something completely forbidden and off-limits — but the characters just don't care because they're crazy for each other. Oh, and I'd like to take this opportunity to talk about a book that I read recently that is so my kind of book that I still get shivers thinking about it: Call Me By Your Name by Andre Aciman. God, THAT is the kind of book I want to write one day. Such passion and love and longing. So, so good. A complete masterpiece of love.
What are you currently working on? What other releases do you have planned?
I have some stories in mind but I don't know which one I'm going to commit myself to. For now, I'm just living in the past with Cleo and Zach! They are just so hard to let go of.
Thanks for blogging at HJ!
Giveaway:

3 eBook copy of Bad Boy Blues by Saffron A. Kent
To enter Giveaway: Please complete the Rafflecopter form and

Leave a comment with your thoughts on the book…
Book Info:
Cleopatra Paige hates one thing in this world – just one – and his name is Zachariah Prince.
In grade school, he pulled at her pigtails. In middle school, he spread false rumors about her. And in high school, he ruined her prom.
She hates that his smirks are unfairly sexy. And she definitely loathes that his dark eyes seem to follow her everywhere. Sometimes, even in her dreams.
It doesn't matter that he's rich and popular or that he lives in a freaking mansion full of butlers and maids. He's rude and arrogant, and she wants to stay as far away from him as possible.
But unfortunately for Cleo, she lives in the same freaking mansion as Zach.
Only he's the prince and she's the lowly maid who serves him.
AMAZON UNIVERSAL: https://amzn.to/2D1Uk2V


Meet the Author:
Writer of bad romances. Aspiring Lana del Rey of the book world.
Saffron A. Kent is a USA Today Bestselling Author of Contemporary and New Adult romance. More often than not, her love stories are edgy, forbidden and passionate. Her work has been featured in Buzzfeed, Huffington Post, New York Daily News and USA Today's Happy Ever After.
She has an MFA in Creative Writing and she lives in New York City with her nerdy and supportive husband. Along with a million and one books.
She is represented by Meire Dias of Bookcase Agency