Today it is my pleasure to Welcome author
Emily Houghton
to HJ!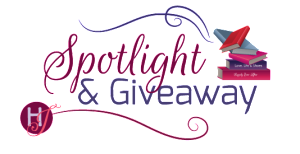 Hi Emily and welcome to HJ! We're so excited to chat with you about your new release, Before I Saw You!

Hi!

Tell us about the book with this fun little challenge using the title of the book: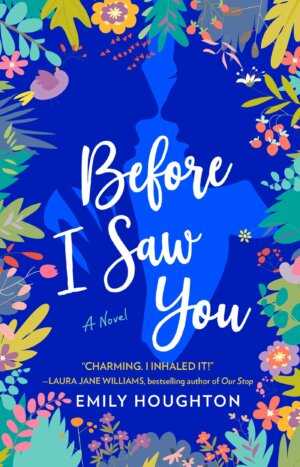 Before I Saw You is about two characters, Alice and Alfie, who find themselves in the hospital beds next to each other after both experiencing life changing accidents. The story follows their unlikely friendship as they try to navigate their own journeys of self-acceptance and healing. As time passes and the pair become closer is there in fact potential for more?
What's your favorite line(s) from the book?:
'Our scars are simply the marks of our stories. They show we've lived our life, and most of all that we have survived it. Don't hide your story away in the shadows.'
Please tell us a little about the characters in your book. What first attracts your Hero to the Heroine and vice versa?
Alfie Mack is a guy whose soul seems to be made from sunshine. He is the life and soul of the party and takes it upon himself to make everyone around him smile. He is the youngest of three brothers and hasn't quite seemed to shake off his childish nature! He is obsessed with puzzle books and chocolate brownies. Alice Gunnersley on the other hand is anything but bright and smiley. She is focused, ruthlessly ambitious and doesn't care much for what other people think or how they feel. She is incredibly independent and has learnt that the best way to get on in life is to look out for number one. Her life is her work and she is determined to keep it that way!
Alfie is intrigued by Alice when they first meet, determined to help her settle in to life in the hospital. When she rebuffs him, it sparks a curiosity in him, she becomes one of his hardest puzzles to solve. Over time he realizes there is so much more to her than meets the eye and he is desperate to get to know the Alice beneath the defenses and protection. Alice is annoyed by Alfie when they first meet, adamant that she will not encourage his conversation and foolish joking. However, his charm and kindness become increasingly difficult to dismiss and we see her warm to his care and affection. Alfie brings out a side to Alice that she had long forgotten existed and in fact, she does the same for him too.
When you sat down to start this book, what was the biggest challenge you faced? What were you most excited about?
The biggest challenge I faced and the thing I was most excited about were probably the same thing – I had no idea what I was doing!! I started writing this whilst I was away travelling using the notes section on my phone. It was completely organic and I wrote it because the characters and the words would not stop flowing through me. I would be awake at 3am writing chapters or snippets of dialogue! The challenge was, what the hell do I do with this thing when I'm done. The exciting part was…what the hell could this thing be when I'm done! It was a total adventure.
What, in your mind, makes this book stand out?
The fact that it is primarily set in one room and the characters can't even see each other, makes it a very unique set up compared to most stories! There is a huge emphasis on the internal worlds of the characters and we get to dive extremely deep into their thoughts and feelings. It is a love story but so much more, touching on mental health, vulnerability and self-acceptance.
The First Kiss…
I shall say nothing on this…
If your book was optioned for a movie, what scene would you use for the audition of the main characters and why?
This is such a great question and really hard to answer! I think it would have to be the scene where Alfie tells Alice how he feels about her and we see both of the characters display huge amounts of vulnerability. It is a build-up of so much tension and almost like an explosion of feeling from them both.
'Being around you, speaking to you, even just hearing you breathing does things to me I've never felt before. You make my heart beat a million times an hour, you make me smile without even saying a word, and my stomach ties itself in knots when I know you're awake next to me. I don't need to look at you to know how I feel about you.'

'But those feelings are based on a fantasy, Alfie. On only half the information.'

The frustration in her voice was clear. He knew it was a risk, he knew she wouldn't like it, but he had to try.

'I know it sounds insane. And trust me, I've questioned it myself over and over again. But let me ask you this. What do you feel when you think of me?' Silence.

'I don't need you to tell me. I just need you to know. Because I'm guessing when you start thinking about it, you'll realize you can feel things about people without relying on your eyes to tell you who they are or what they're about. When I close my eyes and picture you, I see someone so strong. I see someone who's brave. Someone whose life has forced them to become so fiercely independent that they shut out everyone who wants to get close to them. I see someone who, behind all those walls and facades, is filled with so much kindness and love that it's breathtaking. I feel someone who radiates the most amazing, electric energy that she lights up this very cold, very lonely and very empty room every single day. So, no. I haven't seen your face. I don't know the color of your hair or the length of your arms or legs. I don't even know if you have any! But I don't care. Do you hear me? I. Don't. Care. I see you. I see you for who you are, Alice, and it's the most dazzling thing I have ever seen.'
If your hero had a sexy-times play list, what song(s) would have to be on it?
I can't imagine Alfie having a sexy playlist – he's more the type of guy who would hit shuffle by mistake and Boys II Men I'll Make Love To You would come blasting out!
What do you want people to take away from reading this book?
That although being vulnerable can feel the most terrifying and scary thing in the world, it is the key to finding true and meaningful connection. That a person's value and worth extends far beyond their physicality. That sharing our experiences, our pain, our raw truth is extremely powerful and important if we are to support one another.
What are you currently working on? What are your up-coming releases?
I am in the process of editing my second book which is very exciting and also starting to write my third!
Thanks for blogging at HJ!
Giveaway:  

A print copy of BEFORE I SAW YOU by Emily Houghton
To enter Giveaway: Please complete the Rafflecopter form and Post a comment to this Q:

Do you think you can fall in love with someone without ever seeing their face?
Excerpt from Before I Saw You:
"Cornflakes for breakfast again this morning. The most boring cereal on the planet."
Alice stirred, roused by a voice coming from the bed next to her. It was soft and almost gentle, just loud enough for her to hear. There was lightness to its tone, a boyish mischief that sang of careless days and freedom. Maybe she was still dreaming—surely no one could feel anything but despair in a place like this.
"Who on this entire earth actually enjoys eating cornflakes? I get that they are a classic staple of the cereal population, but I'd like to meet one person who would actually choose them for breakfast."
Alice, fully awake now, shifted in bed. Surely he wasn't talking to her?
"Out of every other sugar-coated carbohydrate you could select for breakfast, why would you pick cornflakes? I just don't get it. Do you know what I mean, neighbor?"
Oh God, he's talking to me. . . .
"Maybe we'll be lucky and they'll surprise us with Coco Pops tomorrow. God, I used to love those. The kids at school go wild for them. Actually, they go wild for anything smothered in chocolate."
Please stop. For both of our sakes, stop talking.
"Look at me talking at you without even introducing my- self. I'm Alfie."
Hi, Alfie, guess what? I don't care.
"On behalf of everyone here, I'd just like to say welcome to the Moira Gladstone ward! We do hope you have a pleas-ant stay here. Just some admin before you settle in: to your right are the female washrooms and to your left are the male. Please don't get them confused, otherwise you'll probably experience a whole new level of trauma. Entertainment will vary throughout your stay, but you'll see that as part of your deluxe room you have your very own television set. Unfortunately Sky isn't included, but I find Channel Five has a surprisingly good selection of documentaries in the afternoons."
He just about paused for breath.
"In all seriousness, we're a bit of a mixed bunch here, but we're all just trying to get ourselves back on our feet. Or in my case, foot! I don't know about you, but I find it so weird how quickly you get used to hospital life. How long have you been here in total now?"
Jesus, man, will you stop?
". . . Anyway, probably long enough to get used to people prodding and poking at your body every day. When I get out of here, I think I might actually miss it! Waking up won't be the same without Nurse Angles giving me the once-over, you know?"
She did not know. In fact, she was actually counting the seconds until no one had to touch her again.
And right now she was counting the seconds until he left her alone.
"I don't know how you do it, to be honest. The not-talking thing, I mean. It would drive me crazy."
The only thing driving me crazy right now is you. . . .
"Hey, neighbor, do you like puzzles?"
He wasn't even pretending to wait for her response now. She rolled over and closed her eyes, praying harder than ever for sleep to come and drag her away.
"I've always been obsessed with them. Never go anywhere without a puzzle pocket book with me just in case, I don't know, I find myself stuck on a long-term-care hospital ward with every day full of nothing to do. It's good to keep the brain active."
She hoped that his brain would shortly become very much inactive. She didn't know how much more of this she could take. The silence seemed to be egging him on, as if she were challenging him to try harder. But despite the constant stream of words bombarding her, she remained stoic and mute.
"Alfie, what the hell are you doing?" A nurse's voice interrupted his monologue.
"Nothing. Just talking to myself." He didn't sound even a tiny bit embarrassed to be caught out. Alice rolled her eyes and silently praised the nurse for her timing.
"Sure . . . well you have physio now, so I need you up
and out of here."
"Okay, I'm coming. Give me a second to put my leg on, will you?"
"Of course. Darren is waiting for you in the normal spot." Alice heard the nurse's footsteps fade away.
"I'll be back in a bit, neighbor. Don't get too lonely with- out me," he called back as she heard the curtains swish closed behind him.
Excerpts. © Reprinted by permission. All rights reserved.


Book Info:
For fans of Close Enough to Touch and Me Before You comes a poignant and moving novel about two patients who fall in love as they recover from traumatic injuries in the same hospital ward…all without seeing each other.
Alice Gunnersley and Alfie Mack sleep just a few feet apart from one another. They talk for hours every day. And they've never seen each other face-to-face.
After being in terrible accidents, the two now share the same ward as long-term residents of St. Francis's Hospital. Although they don't get off to the best start, the close quarters (and Alfie's persistence to befriend everyone he meets) brings them closer together. Pretty soon no one can make Alice laugh as hard as Alfie does, and Alfie feels like he's finally found a true confidante in Alice. Between their late night talks and inside jokes, something more than friendship begins to slowly blossom between them.
But as their conditions improve and the end of their stay draws closer, Alfie and Alice are forced to decide whether it's worth continuing a relationship with someone who's seen all of the worst parts of you, but never seen your actual face.
A tender novel of healing and hope, Before I Saw You reminds us that connections can be found even in the most unexpected of places—and that love is almost always blind.
Book Links: Amazon | B &N | Kobo|


Meet the Author:
Emily Houghton is an ex-digital specialist and full-time creative writer. She originally comes from Essex but has been living in London for the past eight years. Emily is a trained yoga and spin teacher, completely obsessed with dogs, and has dreamt of being an author ever since she could hold a pen.
Website | Twitter |