Today it is my pleasure to Welcome author
Jen Devon
to HJ!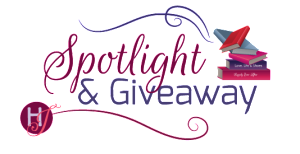 Hi Jen and welcome to HJ! We're so excited to chat with you about your new release, Bend Toward the Sun!

Hello romance lovers! My book Bend Toward the Sun debuts in just a few days, and I am so appreciative that you're here to read a bit about it. I love hearing from readers, so please don't hesitate to reach out and say hi on social media.

Please summarize the book for the readers here: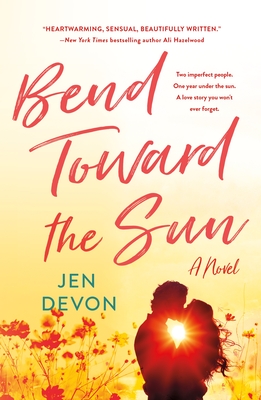 Bend Toward the Sun is a love story about two imperfect people taking unexpected paths, and finding their perfect match along the way. The book follows Rowan McKinnon, a mostly solitary botanist who finds herself at a professional crossroads when her PhD research hits a snag. She takes a temporary job helping a family restore an abandoned vineyard in southeast Pennsylvania. There, she meets Harrison (Harry) Brady, a physician struggling to cope after losing a patient. Harry's a swoony romantic who comes from a dynamic, loving family, while Rowan's a pragmatist with a lonely, emotionally stunted past. On the surface, it seems like they couldn't be more different, but their chemistry is inescapable and their connection is undeniable.

Please share your favorite line(s) or quote from this book:
Harrison stretched his legs, crossed his ankles, and leaned back on his hands, long and lean as a marsh reed.

"The flannel suits you, by the way," she said after a few minutes of quiet. "I'm trying to imagine you in scrubs. Do they make flannel scrubs?"

He gave her an odd look, his mouth twitching. "Ah, they do. They call them pajamas."
Please share a few Fun facts about this book…
This book started as a simple slow-dance scene that I wrote in a notes app on my iPhone, during a flight home from a work trip.
Bend Toward the Sun was originally a dual-timeline spec fic romance, and it went through at least a dozen external plot iterations before I decided to simply focus on Rowan and Harry and let it be a character-driven story
I almost switched the whole manuscript to first-person when the first draft was 90k words long
I'm a longtime World of Warcraft player, and there are several well-hidden Warcraft easter eggs in Bend Toward the Sun (the game has nothing to do with the book, I just wanted to include them because I could)
What first attracts your Hero to the Heroine and vice versa?
They meet at night in rural Pennsylvania, during an adults-only game of hide-and-seek. Even though they can't really see each other, they both have this visceral, magnetic awareness of each other's bodies in the darkness. Beyond that, I think Harry is first attracted to Rowan's determination to win, and Rowan is initially attracted to Harry's vulnerability.
Did any scene have you blushing, crying or laughing while writing it? And Why?
I'm a very tough customer when it comes to blushing or crying when reading, or while writing my own work. But I sometimes make myself laugh. If I didn't–I probably wouldn't want to write any more!
Scenes with members of the Brady family are always good opportunities to inject some humor. There's an early-ish scene when Rowan meets Harry's family for the first time, and the Brady matriarch presents her with some coconut chocolate chip cookies in an almost ritualistic way. I hope it gives the reader a feel for Rowan's slight sense of overwhelm with this big, playful family, and the affectionate dynamics between Harry and his brothers (Duncan and Nathan in this scene) and their parents (Gianna and William).
Here's an excerpt:
When the paella was cleared, Gianna brought a platter of cookies from the kitchen, and placed them on the table in front of Rowan and Harrison. "Do you like coconut?" she asked, perching on the edge of the table with hands folded in her lap, eyes glittering.

"I—do," Rowan said, cautiously.

"There are two kinds of people in this world. People who like coconut, and people who are wrong." Gianna said it like she'd declared a universal truth.

Rowan blinked.

"These are my toasted coconut chocolate chip cookies. Duncan says they taste like they have hair in them. Please, have one."

Rowan hesitated. All Brady eyes were on her. Breaths were held, as though they were waiting for her to declare a side in a longstanding war. She took a cookie, and bit cautiously. The crisp outer crust cracked, and the gooey warm center melted on her tongue. She rolled her eyes in bliss.

Gianna clapped once, leapt to her feet, and shot a triumphant finger-snap at Duncan. "See? Would someone make that lovely face if it tasted like hair?"

Duncan gave a theatrical shudder. "Ma, I have never said coconut tasted like hair. It feels like hair. In the mouth."

Nathan ate an entire cookie in one bite and made a show of brushing crumbs from his hands as he left the dining room. "Still on the losing side, Ducky."

"Still don't care, Nate," Duncan called back.

"Congratulations on choosing correctly, Rowan," Harrison said. He looked straight into Duncan's eyes across the table, slowly sinking his teeth into a cookie. His lashes fluttered closed, and he made a quiet, rumbling mmmm sound that did deeply dirty things to Rowan's insides.

Damn.

Duncan looked away, grumbling. "If I wanted hair in my mouth, I'd eat—"

"Oooookay." William cut Duncan off and glanced sideways at the kids. "You two are excused."
Readers should read this book….
Bend Toward the Sun is a character-driven, slow burn angst-fest, and while it's not a romcom, I think it's very funny. There's a vibrant supporting cast, and a cinematic, atmospheric sense of place. It delivers a few of my personal favorite tropes: opposites attract, forced proximity, found family, "cinnamon roll guy falls first and falls hard", and "oops, I was supposed to keep this casual, and now I have feelings". Note that this is an open-door romance, and there are content considerations shared on my website at https://jendevon.com.
What are you currently working on? What other releases do you have in the works?
My next book is a second-chance romance starring two characters that readers got to know a bit in Bend Toward the Sun. If I did my job right in book one, people will be hungry for their story.
Thanks for blogging at HJ!
Giveaway: 

(2) Two finished trade paperback copies of Bend Toward the Sun. US-only.
To enter Giveaway: Please complete the Rafflecopter form and Post a comment to this Q:

What's the earliest romance book you can remember reading that's still a favorite?
Excerpt from Bend Toward the Sun:
A wordless rush of surprised sound escaped her and she sat back hard, making the dock sway side to side. Wine sloshed out of an open bottle top.

Harry bent at the waist as he approached to keep his center of gravity low, and managed to make it to her without dumping them both into the murky water.

Her legs were splayed out in front of her like a rag doll's. She held up a hand, palm out. "Damn it," she said. "Once my head stops spinning, I'll go."

"Not necessary. Plenty of room for both of us."

She made a soft, grumbly sound.

They sat in silence, and the rocking eased.

She held up a mostly full bottle of wine and crisscrossed her legs under her. "I'm working on drowning something, see? Might be sorrows, might be boredom." Her words were syrupy, as fluid and dark as the water around them. "I guess I can share."

"Ah, I'm afraid what ails me is far beyond what that bottle of wine can cure," Harry said.

"Won't know unless you try."

Backlit by the glittering lights of the party, her gaze was compelling and direct. Her feet were bare. Harry noticed her toenails were unpainted and charmingly, perfectly rounded. "Where are your shoes?"

She flexed her toes. "Took 'em off. I hate shoes."

"Why are you out here alone?"

"Why are you?" she deflected.

Harry responded with a quiet smile. Rowan picked at the edge of the bottle's label. They both turned their attention to the water. A reflected beam of moonlight bisected the surface, pointing like an arrow straight toward them.

She answered first. "Alone is my favorite place to be."

"Ah, maybe I'm the one who should go?" Harry moved to stand, and the dock tilted sideways again. His thighs tightened.

"No, no. You were here first. I hate small talk, though. Don't small-talk at me." She sighed, and her posture shrank a bit, like she'd shed some invisible outer armor. Securing the bottle between her legs, she leaned back on her palms, shaking out her hair behind her. When she turned her face up to the sky, moonlight slid along her jaw and cheekbones.

"Not a fan of small talk either," he said. "This is actually one of the longest conversations I've had with another person in about three months."

Her head tipped down. "After the first hour of a party, I usually start hiding out in bathrooms."

"I mostly let others talk."

"Another solid strategy." She swept him with an unreadable look.

"Maybe we can share tips," Harry said.

"How does a doctor avoid small talk, though?"

The word doctor made his guts clench. He frowned. "That's different."

"Hmm," she murmured. "Temperance mentioned you live in L.A.? You're a long way from sunny California, Dr. Brady."

"That's the idea."

"You came all the way across the country for your family's bonfire?"

"Ah, not exactly."

"Why are you here, then?" she pressed.

Escape, Harry thought.

"I have a thing for ponds," he said instead.

Pause, then a small sideways smile. "I didn't mean here on the dock, Doc."
Excerpt. © Reprinted by permission. All rights reserved.


Book Info:
Rowan McKinnon believes love isn't real. With a botany PhD, two best friends who embrace her social quirkiness, and some occasional no-strings sex, she thinks she has everything she needs. But she hides deep wounds from the past—from an emotionally negligent mother, and a fiancé who treated her like a pawn in a game. The only love she's ever known came from her grandmother Edie, who taught her to care for all things that grow. After a chance encounter at a future winery, Rowan takes on the restoration of the property's abandoned vineyard, immersing herself in nurturing the grapes back to their former glory—and trying not to think about Harrison Brady.
An obstetrician profoundly struggling after losing a patient, Harry Brady no longer believes he is capable of keeping people safe. Reeling from the loss and his crumbled romantic relationship, Harry leaves Los Angeles to emotionally recover at his parents' new vineyard in Pennsylvania. He'll work to get the place ready to open, and try to pick up the pieces of his heart.
As soon as he meets Rowan, sunlight begins to crack through the darkness smothering Harry's soul. He's compelled to explore the undeniable pull between them. After spending a lifetime protecting herself from feeling anything, for anyone, Rowan tries to keep things casual.
But even she can't ignore their explosive connection.
A powerful, emotional novel about the ways love can change your life, Bend Toward the Sun is an unforgettable romance and a feast for the senses and the soul.
Book Links: Amazon | B&N | iTunes | kobo | Google |


Meet the Author:
Jen Devon writes steamy, cinematic contemporary romances about imperfect people finding their perfect match. A former ecology academic and university lecturer, she currently works in the tech industry and dreams of writing full-time. She's an avid gardener, photographer, and boardgamer, a thrift store enthusiast and unapologetic nerd. She's a mom of five (three kids, two rescue mutts) and lives in central Ohio with her engineer husband. BEND TOWARD THE SUN is her debut novel.
Website | Facebook | Twitter | Instagram | GoodReads |