Today it is my pleasure to Welcome author
Tara Taylor Quinn
to HJ!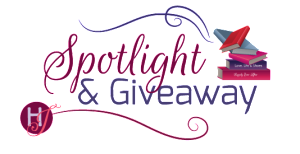 Hi Tara and welcome to HJ! We're so excited to chat with you about your new release, Tracking His Secret Child!

Thank you!! I'm so happy to be here!

Please summarize the book for the readers here: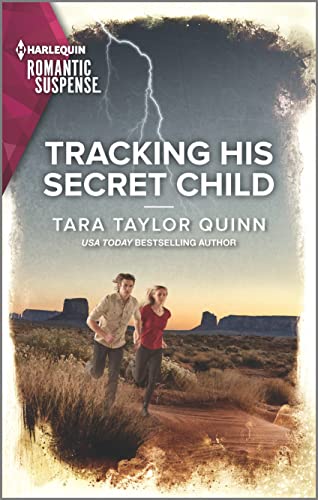 This is the first romantic suspense in my new cross line series, Sierra's Web. The series revolves around a firm of experts, friends who bonded over tragedy in college, who travel all over the country to help people in desperate situations. The stories are all stand alones, completely separate stories from beginning to end.
Hudson Warner and Amanda Smith met when Amanda, the daughter of wealthy parents, was placed at the children's home where Hudson had lived since he was five. The night her parents had been arrested for white collar fraud. Both fourteen, they became best friends and for a brief time, after they turned eighteen, they became lovers. Hudson, an ordinary poor kid with no family, won a fully paid, four-year scholarship to an elite college out of state. Instead of encouraging him to take his chance, Amanda made it all about her, and Hudson, knowing he was looking at his only chance to make something substantial out of his life, broke things off with her and never looked back. A month after he left Amanda found out she was pregnant. She doesn't contact Hudson.
Fourteen years later, Amanda's daughter, Hope, goes missing and, frantic, she calls Hudson, back in town and now an IT expert in the nationally renowned firm of experts, Sierra's Web. He's at her home within twenty minutes, and though seeing her again is overwhelming, he can't let himself get sucked back into the life he'd left behind. He will help Amanda find her daughter, and then he doesn't ever want to see her again. Amanda has matured into a strong woman who puts others first, most particularly the daughter for whom she's sacrificed so much to raise alone and he doesn't do commitment. Until he discovers that it's his own daughter who's missing.

Please share your favorite line(s) or quote from this book:
Whether he found out immediately or not. Whether he found Hope or not.
And whether he hated her or not.

She was going to have to introduce him to the daughter he didn't know he had.
Please share a few Fun facts about this book…
This book feels like home to me. It's set in my city. The place where the heroine lives is a combination of two neighborhoods where I've lived. The drives they take are on roads I drive. The desert…all true to life. The mountain climbing, I completely described what I've done myself.
What first attracts your Hero to the Heroine and vice versa?
She's 14, been raised with extreme wealth, her parents have just been arrested for white collar crime and she's spending the night in a children's home. He's a full time resident, sees her coming in, reads her fear, and is compelled to be kind to her. She sees him as the only light in a very dark tunnel.
Did any scene have you blushing, crying or laughing while writing it? And Why?
My books pretty always have at least one scene that brings me to tears as I write it. This had more than one. But this first one, where Amanda realizes her thirteen-year-old daughter isn't just playing hookey from school, got me.
Amanda's mother's intuition had led her to the park.
She was the one who'd found the photo.
She'd known she had to do something.
She hadn't known she'd be confirming that her daughter's life could be in serious danger.
Oh, God, no. She'd hadn't known that.
She'd gone to the park to find Hope. Not to lose her.
Readers should read this book….
If you like intense, suspenseful child rescue stories, secret babies, second chance, reunion, first love, or western stories. Or if you like stories with teenagers in them!
What are you currently working on? What other releases do you have in the works?
I'm currently working on a Special Edition that's due in September, and set to be released in the summer of 2023.
My upcoming releases are:
8/23/22 Tracking His Secret Child
12/27/22 Her Best Friend's Baby
2/21/23 Protecting Colton's Baby
3/28/23 Cold Case Sheriff
4/25/23 The Bounty Hunter's Baby Search
5/23/23 On the Run With His Bodyguard.

Thanks for blogging at HJ!
Giveaway:

Three eBook copies – one to each of three readers – of His Lost and Found Family, the first book in the Sierra's Web series.
To enter Giveaway: Please complete the Rafflecopter form and Post a comment to this Q:

How did you start reading/find Harlequin category romances?
Excerpt from Tracking His Secret Child:
The walls had closed in, and he'd bailed.
He could only give so much.
Family took an ability to give it all.
He could see the giving in Amanda's willingness to do whatever it took—even calling the guy who'd walked out on her—to find her daughter. And before that, the sacrifices, taking on single parenthood, still putting herself through college, building a career, providing a nice, safe home, all of it, for Hope.
And he'd had the audacity to tell her that she needed to learn to take care of herself rather than expecting others to take care of her. He'd told her she needed to learn how to give to others.
But he'd taken from her for four years, finding family within their friendship, building them into a couple, and then, when he'd been forced to choose between his full scholarship and a better life for himself, or staying with her and probably scraping by for the rest of his life—he'd bailed. She'd given him the only thing she'd had: herself.
He'd taken.
The irony in that, considering those last harsh words with which he'd left her, stung. A lot.
Excerpt. © Reprinted by permission. All rights reserved.


Book Info:
A desperate plea for help
Reawakens the past he'd left behind.
Growing up, Hudson Warner was Amanda Smith's protector. But after they became teenage sweethearts, Hudson left to pursue his ambitions. Now the tech expert receives an appeal from Amanda to help find her missing daughter. As they frantically search and face danger together, old feelings are revived. But can Hudson trust Amanda when he discovers who the child he's searching for really is?
Book Links: Amazon | B&N | iTunes | kobo | Google |


Meet the Author:
The international author of 107 original novels, in twenty languages, Tara Taylor Quinn is a USA Today bestseller with over seven million copies sold. A five-time RITA finalist Tara appears frequently on bestseller lists, including #1 placement on Amazon lists, and multiple showings on the Publisher's Weekly Bestseller list. She is a National Reader's Choice Award winner and has appeared on national and local TV across the country, including CBS Sunday Morning.
Tara is a supporter of the National Domestic Violence Hotline. If you or someone you know might be a victim of domestic violence in the United States, please contact 1-800-799-7233.
Website | Facebook | Twitter | Instagram | GoodReads |