Today it is my pleasure to Welcome author
Karen Booth
to HJ!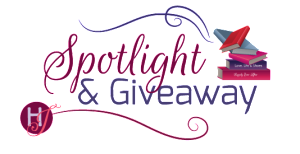 Hi Karen and welcome to HJ! We're so excited to chat with you about your new release, Best Laid Wedding Plans!

Hi to everyone out there in HJ land! I'm excited to be here!

Please summarize the book for the readers here: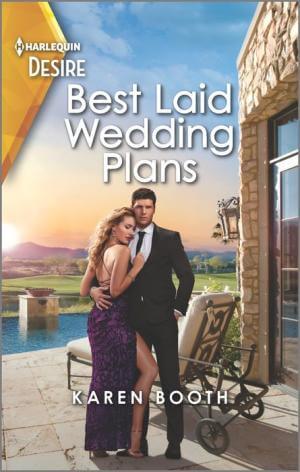 This romance is a very fun opposites attract tale. Autumn is a sunny, optimistic wedding planner who was not only recently left at the altar, her job is in trouble. Grey is a grump who doesn't believe romantic love exists, and really can't understand how Autumn could not only continue to believe in it, but stay in the business of love. Even worse, Grey is the one who's going to decide the fate of her job at the Moonlight Ridge resort, which is owned by Grey's adoptive father.

Please share your favorite line(s) or quote from this book:
"You could use a lesson in giving in to temptation."

"If you're leaving, I don't want to hear that you love me."

"It takes a big heart to be strong. A big heart feels everything."
Please share a few Fun facts about this book…
I've been dying to write a book about a wedding planner who was left at the altar. This is it!
Autumn wears glasses for most of the book, but because of COVID, Harlequin wasn't able to give me a model wearing glasses. So I had to include a few scenes where she wears her contacts. Autumn's eyesight is terrible.
This is book 2 in the Moonlight Ridge trilogy, which was created by me, Reese Ryan, and Joss Wood. We came up with the idea for three foster brothers returning home while we were at the RWA conference in New York during the summer of 2019.
What first attracts your Hero to the Heroine and vice versa?
Grey is drawn to Autumn because she's bold and not afraid to say what she's thinking. She's also unapologetically upbeat. As for Autumn, she sees Grey as a challenge. She wants to figure him out. She wants to see if she can make him have fun. Oh, and he's smoking hot, too.
Did any scene have you blushing, crying or laughing while writing it? And Why?
I was smiling the whole time I wrote the scene where Autumn convinces Grey to go skinny dipping. It's sweet and sexy and funny, but then Autumn says this thing at the end that just chokes me up.
Autumn took Grey's hand. "You have to go first. I'll either jump too soon or fall right into the water."
Grey's heart was thumping wildly, but something about being with Autumn made him willing to throw caution to the wind. "Okay. Follow me." He decided a quick approach was the best, taking six or seven long hurried strides and leaping into the water. It was warmer than he imagined. His head went right under. And Autumn's hand slipped from his. Grey kicked hard to get back to the surface, shaking his head. "Autumn? Where are you?" He felt frantic, squinting into the dark, and treading water to stay afloat.
Then he heard the surface break and a deep breath. "Wow. The water feels amazing." Autumn was just fine. She'd only swam a little farther than he would've liked. "Grey?"
Now he could see her outline against the blue and black ripples of water. "On my way." He swam over to her and immediately pulled her into his arms. Their legs tangled as they both kicked to stay afloat.
"So?" she asked. "Fun?"
Yes, the experience itself was nothing short of enjoyable. But he knew that it wouldn't be the same without her. But he didn't know how to say that to her. He was supposed to be treading lightly. This was just for the summer. Nothing else. "The best."
She broke free from him and swam a few strokes away, then turned and came back.
"What are you thinking about?" he asked.
"How you're too handsome for your own good." She kissed him, soft and wet and breathless.
He laughed and kissed her back. "That's sweet, but I know you're blind without your glasses."
"That's where I've got you. I'll always remember exactly what you look like."
Readers should read this book….
If you love opposites attract romances, and also if you like reading connected stories with brothers. Each of the three books in the Moonlight Ridge trilogy is about one of the three Holloway brothers.
What are you currently working on? What other releases do you have in the works?
I'm currently working on Book 2 in a new trilogy for Desire. The book is called Black Tie Bachelor Bid, and the trilogy is called The Little Black Book of Secrets. The series is about an anonymous social media account trying to take down rich and powerful people. Book 1 is The Problem with Playboys and comes out in January!

Thanks for blogging at HJ!
Giveaway:

I'm giving away a signed print copy of Best Laid Wedding Plans for US only, but I will also give away a digital copy of the book for International.
To enter Giveaway: Please complete the Rafflecopter form and Post a comment to this Q:

What are some of your favorite opposites-attract romances? (They're one of my favorite tropes to write, so I always love hearing about ones that readers enjoy!)
Excerpt from Best Laid Wedding Plans:
This is when Autumn and Grey go to an engagement party for Grey's brother Mack and Autumn's best friend Molly.

Autumn really liked this version of Grey, the one who threw at least a little bit of caution to the wind. He was endlessly appealing. But as badly as she wanted him, there was still a tug of uncertainty inside her. She knew that she was over her ex, but seeing Molly get engaged was starting to make her realize that she might not be over what had happened. She might not be over the sting of the ultimate rejection, when someone has taken you to the brink of a lifetime commitment, only to tell you that you're not worth it.
To make things more complicated, between Grey's physical presence and their conversation, he was stirring up a million thoughts in her head. "You know, I feel like I need to apologize to you."
"For what?" He pulled his head back and looked down at her. His eyes were dark in the low light, steeped with intensity.
"The first day we met. When I said that I'd figured you out. Clearly I hadn't. I mean, I haven't. There's a lot to unpack with you, Grey."
He granted her a fraction of a smile. "I could say the same thing about you."
Autumn shrugged. "Maybe. But I'm not sure it's quite the same. I'm a pretty open book."
"And you think I'm not open?"
"I didn't say that. I just think there's far more to you than your handsome, capable exterior."
He grinned a little wider, then pulled her closer, whispering into her ear. "You say things like that and it just makes me want to leave with you. It makes me want to walk you back to my place and be alone with you. It makes me want to pull off this maddening dress and make you forget about the things other people think we should or shouldn't do."
Excerpt. © Reprinted by permission. All rights reserved.


Book Info:
Can an unlucky-in-love wedding planner convince a grumpy billionaire that love is real and save her job?
"You could use a lesson in giving in to temptation."
But who's Autumn Kincaid to talk? Her reputation as a wedding planner is on the line after she's left at the altar. So is her job at Moonlight Ridge—unless she proves herself to grumpy Grey Holloway, whose family owns the resort. Grey doesn't even believe in true love. She has to convince him romance is real, that all he needs is to give in to the heat threatening to burn them both. Maybe this time Autumn will get her own happily-ever-after…or is this just another best-laid plan?
Book Links: Amazon | B&N | iTunes | kobo | Google |


Meet the Author:
Karen Booth is a midwestern girl transplanted in the South, raised on '80s music and repeated readings of "Forever" by Judy Blume. Karen writes contemporary romance and women's fiction, almost always about the dreamy guy you never thought you'd get. Her stories are full of breathless kisses, tearjerker moments, family dynamics, and more than a few things she's glad her grandmother never read.
Website | Facebook | Twitter | Instagram | GoodReads |