Today it is my pleasure to Welcome author
Tara Sue Me
to HJ!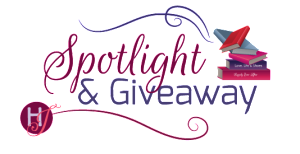 Hi Tara Sue and welcome to HJ! We're so excited to chat with you about your new release, Big Swinging D!

Thank you! It's so good to be here.

To start off, can you please tell us a little bit about this book?: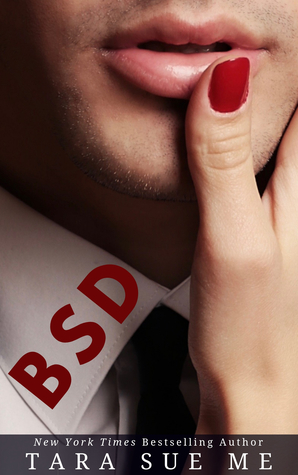 This is Book 2 of the Wall Street Royals, following FOK but can be read as a standalone. It follows Isaac Gregory who was described in FOK as a stick-in-the mud killjoy and Maggie Warren, a free spirited widow who ends up rocking his world.
Maggie always had an interest in BDSM but her late husband did not. She finds herself working for Isaac and though he's interested in showing her the ropes, he never crosses that line with an employee. Then again, he's never had an employee like Maggie before, and when she decides to take things into her own hands…well, a man can only take so much.

Please share your favorite lines or quote(s) from this book:
I was lurking on FaceBook one afternoon and Brighton Walsh posted an article about how it's been proven that Comic Sans is the best font to write in. I remember complaining about how I couldn't write a BDSM novel in Comic Sans (as it turns out, I can) and from that, this snippet was born:
"You told me to picture everything you said in my mind, right, Sir?" she asked.
"Yes," he said with a hint of hesitation.
"Everything you say, I picture as words typed in Comic Sans," she said. "And double penetration looks funny in that font."
"I see," he said, and she stopped herself from asking what it was he saw. "It's going to take a bit more in order for me and only me to get inside your head. Lucky for us both, we have plenty of time. Let's start with you bent over the arm of the couch."
What inspired this book?
I was fortunate enough to have the honor of sitting next to Mary Balogh a number of years ago at an RT event. And though for the most part I was able to be Tara the Professional Author, I was a little bit Tara the Failing Fangirl (Mary Balogh, people) and gushed about how SLIGHTLY WICKED was my favorite historical romance, ever, and Wolfic my favorite hero.
She said when she sat down to write Wolfic's heroine, she decided to make her his exact opposite. I thought it was a brilliant idea and put a bit of that in Isaac and Maggie's relationship.
How did you 'get to know' your main characters? Did they ever surprise you?
There's a running joke between me and my husband that if I'm ever stuck, I need to get into some water: shower, pool, hot tub etc. Just some sort of water. For this book, I pretty much had Isaac's character down (of course, he was in FOK) but not so much Maggie's. I was swimming when it hit me she was a widow and in the shower when I worked out the benefit save she came up with.
They surprised me with how easy their dialogue came. Isaac's fond of saying Maggie can carry on a conversation by herself, but trust me, he can be chatty when the mood strikes.
What was your favorite scene to write?
There's a chapter about midway through that wasn't in my outline at all, but when I came to that part of the story, it was screaming to be written. I'm so glad I listened.
He stood up from his desk and towered over her. "Is that a letter ending your employment with me, thereby removing all the reasons I had for not pushing you over my desk and fucking you as hard as I could?"
His coarse words had her swooning and ready to shove everything off his desk. Instead, she gave a low whistle. "I had no idea 'thereby' could be such a hot word, but you somehow made it sexy."
What was the most difficult scene to write?
There's a scene with Isaac and Maggie at his club where they are observers and for some reason, that chapter took days to write. I'm still not sure why.
He shouldn't be here with her like this. No good could come out of it. There was a reason he'd never dated an employee, and he knew better than to start now. Yet, he still couldn't find it in himself to walk away or tell her to go home. He swallowed a snort, like it'd do any good for him to tell her to go home. She'd more than likely smile at him and say, "No, thank you."
Would you say this book showcases your writing style or is it a departure for you?
Interesting question. I'd written about, goodness, ten or so books in The Submissive Series, and I needed a break from BDSM. I wrote a few lighthearted contemporaries (THE DATE DARE & THE DATE DEAL) during that break. I enjoyed writing with a bit more humor with those and when I sat down to start this one, I didn't see why you couldn't have humor in BDSM.
What do you want people to take away from reading this book?
Control and Chaos can coexist and even be happy!
What are you currently working on? What other releases do you have planned?
I'm working on TOP TROUBLE which will be out August 20th. It's the first Submissive Series novel since MENTOR'S MATCH released last May. I'm also working on the next Bachelor International novel as well as Ty and Lillian's story which will be the final Wall Street Royals book.
Thanks for blogging at HJ!
Giveaway:

Print copies of both FOK and BIG SWINGING D (US only)
To enter Giveaway: Please complete the Rafflecopter form and Post a comment to this Q:

Standalones or series?
Excerpt from Big Swinging D:
He needed to find Maggie and thank her once again before looking for his phone and heading out, but a crash from down the hall grabbed his attention. A slew of four-letter words followed.
"Maggie?" he called, headed toward the ruckus. "Are you okay?"
"It's nothing," she yelled from what had to be the kitchen. "Just a little cut!"
He swore under his breath. If her 'little cut' was anything like her home being 'not far,' she'd probably lost a finger.
The kitchen was easy to find. He followed the sound of Maggie's, "Shit. Shit. Shit," until he stood in the doorway watching as she tried to wrap something around a finger on her right hand.
"Are you okay?" he asked again, but this time he watched as she answered.
"I will be." She shook her head, looking at him before continuing. "As soon as I can get this bleeding to stop."
He didn't wait for her to ask for help. With three long strides, he crossed the floor until he stood before her. "Give me your hand," he said and covered his surprise when she did. He was pleased to see she still had all ten of her fingers intact. But the middle one on her right hand had a nasty looking gash.
He took the cloth she'd been trying to use and wrapped it around her finger, gripping it and not allowing her to remove her finger from his grasp. "That cut looks deep, you should probably get it checked out."
"I'm fine."
Why did her answer not surprise him, even though her face had lost all its color and her voice sounded raspy? "You may need stitches," he said. "And unfortunately sewing people up isn't one of my talents."
"I'm not going to a hospital." She looked him straight in the eyes as she spoke and though her face was still paler than he would have liked, her tone of voice suggested she would not take kindly to his insistence she needed to go to the ER.
"Then I'm going to stay here until I know the bleeding has stopped and you're not in danger of bleeding out."
"I'm not going to bleed out from that cut, get real. All it'll do is prevent me from giving you the bird." She tried to move her hand. "Let go of my finger."
"Not yet." He held on tighter. She didn't try to get him to let go, but the scowl she gave him told him exactly what she thought of his first aid skills. Too bad. She'd have to get over it. Although he hated to admit, the longer he stayed in her presence, the more captivating she became. He couldn't remember the last time someone other than his two business partners or Lillian argued with him. People generally just did what he asked.
"How did you cut yourself?" he asked. His assumption she'd been cooking appeared not to be the case. The counter was cluttered with all sorts of boxes and papers, but not one food item.
"I was opening that box." She nodded at a box near his elbow and it was only then he saw the large German forged knife at its side.
"You were trying to open a cardboard box with an eight inch chef's knife?" He had never met anyone who seemed as accident prone as Maggie Warren. Maybe the compost and knife incidents occurring on the same day were a coincidence, but he doubted that was the case.
"It's never been a problem before," she said as if that explained everything.
He bit back the words he wanted to say, reminding himself she was not his employee or his submissive, and he had no right to treat her as such. It didn't mean he had to agree or condone everything she did, he just needed to revise the way he went about handling a difference of opinion. "Now that it has become an issue, the next time you need to open a box, may I suggest scissors?"
She laughed at him. Fucking laughed. He smiled, not knowing at all what the joke was.
"May you suggest scissors?" She repeated, in a tone matching his. "That is so not what you really wanted to say, was it?"
"No," he admitted, both amused at her reaction and shocked at how much he wanted to make her laugh again. "But my other options were to open it for you, which I can't do since I'm applying pressure to your finger, or command you use scissors, but I'd be wasting my breath."
He'd said the last bit in a half joking manner, but Maggie didn't look amused. Not with the way she sucked in her breath and her eyes grew dark. Fucking hell. Did that mean what he thought it did?
"I bet you're good at it, aren't you?" she asked.
"Good at what?"
"Commanding people."
He kept his gaze steady on her. "I've yet to hear anyone complain."
Excerpt. © Reprinted by permission. All rights reserved.


Book Info:
Big Swinging D: Term used for the baddest badass on Wall Street. That guy. The one other men want to be and that women just want.
Maggie Warren has always been unfocused. She hops from job to job, and relationship to relationship. Most of the time, she's not even looking where she's going. Which is exactly what happens when she runs into Isaac Gregory, trips over her feet, and dumps a year's worth of compost all over his hand-stitched suit and one-of-a-kind leather shoes.
Isaac's never met anyone like Maggie. She's nothing like the women he works with, or the submissives he typically dates. Sure, she's got a knockout body and a wit to match, but she's a free spirit and hopelessly scattered. He should not be attracted to her. But he is.
After hearing she's between jobs, he offers her his recently vacated Personal Assistant position. She readily agrees, but isn't sure why he'd hire her. He's her exact opposite: structured, organized, and controlled.
Boy, does he like control. And it intrigues her, especially when she discovers his private life.
Isaac's not surprised when Maggie grows more and more interested in both of the worlds she sees him in: the public boardroom badass and the private well-respected Dominant. He tells her if she's interested, he has a plan. A plan so hedonistic it could only be proposed by the man nicknamed the Big Swinging D.
But even Wall Street isn't prepared for the fallout when the king of control falls for the queen of chaos.
Book Links: Amazon | B&N | iTunes | Kobo | Google |


Meet the Author:
Even though she graduated with a degree in science, Tara knew she'd never be happy doing anything other than writing. Specifically, writing love stories.
She started with a racy BDSM story and found she was not quite prepared for the unforeseen impact it would have. Nonetheless, she continued and The Submissive Series novels would go on to be both New York Times and USA Today Bestsellers. One of those, THE MASTER, was a 2017 RITA finalist for Best Erotic Romance. Well over one million copies of her books have been sold worldwide.
Now she is focusing on new contemporary romances that allow her the freedom to write and publish on her own schedule.
Website | Facebook | Twitter | Instagram | GoodReads |