Today it is my pleasure to Welcome author
Michelle Douglas
to HJ!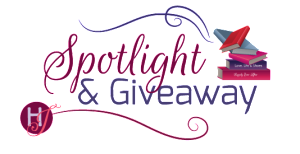 Hi Michelle and welcome to HJ! We're so excited to chat with you about your new release, Billionaire's Road Trip To Forever!

Thank you for having me! It's great to be here.

Please summarize the book for the readers here: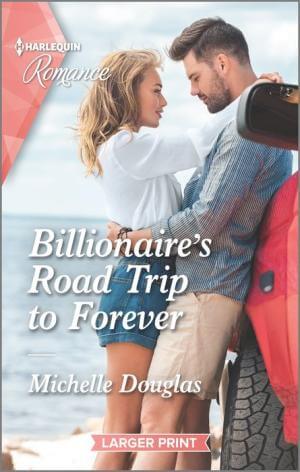 When Noah is dramatically jilted at the altar, he accepts his friend Bree's offer to join her on her road trip in an attempt to avoid the tabloid press. Her road trip from Brisbane to Hobart has been shrouded in mystery, and as they discuss the upheaval in his life and the changes she's about to make in her own, a new understanding of each other emerges…and a whole new awareness. Perhaps the future they've both been yearning for is right under their noses…

Please share your favorite line(s) or quote from this book:
'Are you pleased with yourself?' Noah snarled as she drove her hatchback away from the church.
Uh-huh. Male logic at its best, no doubt. She understood his need to lash out, though. And as she was the only one currently available…
'Ecstatic,' she murmured, doing her best to keep her attention on the road rather than the bristling hulk of masculinity beside her. They said a woman scorned was a scary proposition, but perhaps they'd never seen a jilted groom. Bree would put them on a par.
'You had it in your power to convince Courtney to marry me and yet you refused to do it. Why would you serve me such a bad turn?' His brow pleated. 'Hell, Bree, I thought we were friends.'
His words cut her to her marrow, and she ran an orange light. 'Of course we're friends.'
'Then why would you destroy all my chances of happiness? You knew marrying Courtney is the only thing I've ever wanted.'
Her hands tightened on the steering wheel. 'I know you're feeling bad at the moment, Noah—hurt, angry, betrayed. But I refuse to take the blame for this. If you couldn't convince her to marry you, I don't see what hope you think I had.'
'All you had to say was that you thought we were well suited!' His voice rose. 'All you had to do was tell her we should get married!'
'You wanted me to lie?' They weren't the words she meant to say, but they were the ones that burst from her mouth.
Please share a few Fun facts about this book…
As a creativity exercise I sometimes play The Trope Game. I have three boxes: one filled with Plot Tropes, another with Heroine Tropes, and the last with Hero Tropes. I'll pull a trope from each box and then brainstorm ways to make a story from them. One day I pulled out Road Trip, Jilted Groom, and Rapunzel. Before I knew it, I practically had an entire story arc plotted out. That's how this book came into being.
I've road tripped twice from Newcastle to Hobart so some of my own experiences made it into the book. For example, one of the favourite places I stayed at became the inspiration for The Colonial Cheese Factory where Bree and Noah spend a few days. It was fun to relive those trips while writing the book.
I love having a theme song for my books. It helps me slip into the feel and mood of the story, but in this book I instead had bands. There's a sort of rivalry between Bree who loves ABBA and Noah who loves Creedence Clearwater Revival. So I listened to both bands a lot while writing this one. Probably the most popular (or appropriate) songs for this book, though, were ABBA's Chiquitita and Creedence's Have You Ever Seen the Rain. Whenever I hear either song now, it thrusts me straight back into this story.
What first attracts your Hero to the Heroine and vice versa?
Bree and Noah have known each other for a long time, but haven't spent a significant amount of one-on-one time together in years—it's always been in the company of others (usually her family of which Noah is an honorary member). So they kind of rediscover each other and with that comes a physical awareness, a realisation that they find each other attractive.
What starts that process, though, is that they empower each other. Early in the book Bree tells her family to settle down and stop worrying, that Noah is an adult and they've no reason to think he'll do anything stupid. He overhears and it stops him from feeling like a victim. A short time later when her family are urging him to find out the mystery behind her trip, he tells them that she's an adult and if she wants them to know her private business she'll tell them. She values this vote of confidence. It makes them feel as if they're on the same side.
Did any scene have you blushing, crying or laughing while writing it? And Why?
Okay, so I'll confess the ending had me sniffing into my hanky, but obviously sharing that would be giving away too many spoilers.
I chuckled when writing their first night when they stay in a Spartan motor inn. It was emotional, but also fun. And there was a sudden release in tension that took me off guard…
'Bree—'
'Now it's your turn.'
'What? I—'
'Three things that annoyed you about Courtney.'
'There's nothing—'
'How long did it take her to get ready for a night out?' She had two brothers. She was well versed in the peccadillos of the female population.
He straightened. 'It'd take her two hours minimum! What the hell is that all about? And she'd never leave the house without a full face of make-up—even if she was only going to the gym.' He shook his head as if the vagaries of womankind made no sense at all.
'I bet she really appreciated it when you belched too.'
That made him snort. 'I learned early on to leave the room if I was going to belch. God forbid I do anything so uncouth in her presence. Which, of course, means a guy can never relax for a minute whenever she's around, not even in his own house.'
'Well, there you go. You can now belch to your heart's content.'
'And I'll never have to watch another one of those dark, bleak foreign films she's so crazy about. Or feel guilty for watching a footy game on TV rather than doing something to improve my mind.'
Indignation swelled in her chest. 'She wanted you to improve your mind?'
He spread his hands. 'I know.'
Bree started to giggle. 'I hope you told her one couldn't improve upon perfection.'
His mouth dropped open to form a perfect O and then he threw his head back with a roar of laughter, and the shaking of the bed made Bree laugh harder until they were both laughing so hard it almost hurt.
Readers should read this book….
If readers love an emotional friends-to-lovers story with a few unexpected twists and turns they should definitely pick this book up. It's a story of hope, of how to move on after a big setback. It's also a story about courage and the blessing our friends bring to our lives. With some gorgeous scenery and road trip hi-jinks thrown in to keep things interesting.
What are you currently working on? What other releases do you have in the works?
I've just finished a book that I'm think might be the best thing I've written. I don't have a title or release date for it yet. My working title was Her Irresistible Rival, and it's a feuding families, enemies-to-lovers story. This heroine just leapt of the page and become my new BFF. I suspect it'll be out April-ish 2022.
And in late September 2021 (in the US) Cinderella and the Brooding Billionaire releases. The hero does something so amazing for the heroine in the early part of this book that she (and I!) would follow him wherever he wanted to lead. I'm really looking forward to finding our readers think of it.

Thanks for blogging at HJ!
Giveaway:

International Giveaway! Michelle has a signed copy of Billionaire's Road Trip to Forever to give away to one lucky reader.
To enter Giveaway: Please complete the Rafflecopter form and Post a comment to this Q:

Do you enjoy going on a road trip? Or do you prefer to get to your destination ASAP? And if you do like road trips, what's the most memorable one you've ever been on?
Excerpt from Billionaire's Road Trip To Forever:
This is the opening of the story:
THEY WERE THROUGH the 'dearly beloveds' and on to the 'if any person can show just cause why they may not be lawfully joined together' part of the marriage service, and just for a moment Bree's heart beat a little harder and faster in the hushed silence of Brisbane's Anglican cathedral. Well, as hushed as the crowded pews for the society wedding of the year would allow.
Noah might be about to make a mistake of monolithic proportions in marrying Courtney Fraser, but it was a little late to be standing up and pointing that out.
Could you imagine everyone's faces if she did, though?
She barely managed to suppress a shudder at the thought, but she couldn't suppress a sigh. Not that she had any real reason to object to the marriage, just gut instinct. And she doubted the Anglican minister officiating would consider that as 'just cause'.
Deep breaths, Bree. Paste on a smile.
It was just…seeing Noah about to make such a huge mistake had everything inside her protesting. She'd known Noah since she was a bratty eight-year-old. He was her twin brothers' best friend. She no more wanted to see him make such a mistake than she would them.
She glared at Blake's and Ryder's backs now. They were Noah's groomsmen—they had responsibilities! Why hadn't they taken Noah aside and talked sense into him…or at least grilled him to make sure this was what he really wanted?
She blew out a silent breath when nobody stood up to make a Jane Eyre-esque pronouncement to call a halt to the wedding. She pressed her hands together and hauled in a breath. Given the current divorce statistics, this marriage wouldn't be an irreversible mistake.
Oh, but what a wealth of pain and upheaval a divorce would cause all concerned. She wanted to weep at the thought of it.
'Stop fidgeting,' her mother murmured. 'You're making me nervous.'
Enough, she berated herself. It was time to stop being Miss Doom-and-Gloom, time to stop thinking such ugly thoughts. It wasn't as if she were a relationship expert or anything. Maybe Noah and Courtney would have a gloriously long and happy marriage and bless the day they'd met forever. She hoped so. Noah deserved to be happy.
Bree lifted her gaze from the happy couple to the stained-glass window and zoned out. In roughly five hours, as soon as she could politely and legitimately absent herself from the afternoon reception, she'd be on the first leg of her road trip—a road trip that was going to utterly change her entire life.
Her fingers started to ache and she glanced down to find them clenched in her lap. She flexed them, and swallowed. It was normal to find change a bit intimidating, right?
What about downright terrifying?
She dragged her attention back to the service in time to see the bride—an utter vision in white—push back her veil. 'I need to speak to you—' she pointed to the minister and then the bridal party '—in the vestry. Now.'
Bree blinked. Say what? Courtney had kept her voice low, but it still carried to the second pew where Bree sat.
The minister hesitated for two beats before silently gesturing for the bride to precede him to the small room off to the right. The rest of the bridal party followed with varying expressions of bewilderment and concern. Bree couldn't see Noah's face, but the tight set of his shoulders and uncompromising line of his back made her wince.
A murmur that all too quickly became a quiet roar went around the church. Bree exchanged glances with her parents, but they each remained silent. Nearly five minutes passed before a stern-faced Ryder stalked out and…
Dear God. Her brother was making directly for her.
'Bree, you're needed.' His eyes burned into hers trying to send her some secret message. 'Can you…?'
She rose and followed only because she couldn't think of an excuse to refuse. Not for the first time, she wished she hadn't come to the wedding, wished she'd made her excuses. Except this was Noah. She couldn't not attend Noah's wedding.
It felt as if every eye in the church—and there must've been over two hundred sets of them—was on her as she made what felt like the mile-long journey to the vestry. She supposed it would be awfully poor form to bolt out through the side door and get an early start on her road trip. Change might be scary, but this? Ooh, she had a feeling this was going to be truly awful.
Or not. Maybe this was just a minor hiccup.
The tension in the vestry squeezed her chest tight. Noah's pallor and the way he clenched his jaw had her own jaw aching in sympathy. As soon as Ryder closed the door behind them, Courtney swung to her. 'You don't think I ought to marry Noah, do you?'
Whoa. Wait! What?
Excerpt. © Reprinted by permission. All rights reserved.


Book Info:
Running from a wedding…
… to a whole new future!
Bree Allenby's first stop on her road trip across Australia is to attend the society wedding of her brother's best friend. When Noah Fitzgerald is dramatically jilted, he needs a quick getaway—so Bree suggests he come with her! Spending her days with a billionaire is not what she was expecting… Not only is their spark of attraction completely new, but it has them both rethinking where they're going in life!
Book Links: Amazon | B&N | iTunes | kobo | Google |


Meet the Author:
Michelle has been writing for Harlequin Mills & Boon since 2007 and believes she has the best job in the world. She's a sucker for happy endings, heroines who have a secret stash of chocolate, and heroes who know how to laugh. She lives in a leafy suburb of Newcastle on Australia's east coast with her own romantic hero, a house full of dust and books, and an eclectic collection of 60s and 70s vinyl.
Website | Facebook | Instagram | GoodReads |