Today it is my pleasure to Welcome author
Meghan March
to HJ!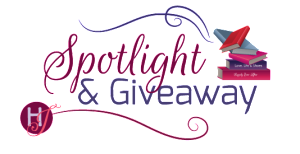 Hi Meghan and welcome to HJ! We're so excited to chat with you about your new release, Black Sheep!
Please summarize the book for the readers here: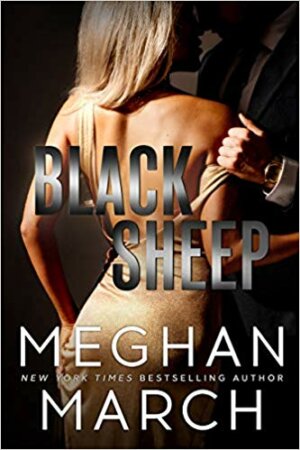 Black Sheep and White Knight have been brewing in my brain for years. I was fascinated with the idea of an infamous mafia crime family having a black sheep, just like many normal families do. Like every hero I write, I fell in love with Cannon—hard. Through an accident of birth, he was born into a position that he never wanted and was forced to make impossible choices. Giving him the spotlight and letting him tell his story was one of my greatest pleasures. The twists and turns this story took shocked even me! I hope you enjoy the Dirty Mafia Duet as much as I adored writing it. For all my Dirty series (and Creighton Karas) fans, you're going to love this story so much!

Please share the opening lines of this book:
I walk into the most important job interview of my life knowing every word out of my mouth will be a lie. The résumé and references in my bag are all fake, but thanks to one of my close friends, a white-hat hacker, no one will ever know.
I will get this job. I will get my answers. There's no other acceptable alternative.
Please share a few Fun facts about this book…
Black Sheep takes place in the Dirty world of New York City, and this time we finally get a bigger taste of the mafia side! I've been thinking about this story for three years (!!) and it was so much fun to finally write it!
If your book was optioned for a movie, what scene would you use for the audition of the main characters and why?
A flash of recognition sweeps across Dom's face as he sees me standing at the bar.
"Drew." His tone softens when he says my name, carrying none of the harshness he used when speaking to his son. "What are the odds? You still laughing, pretty girl?"
Cannon's attention cuts between me and his father as a wave of fire washes up my face.
I have to be bright red. Not wanting to disobey Cannon's orders of don't speak, I paste a bright smile on my face that is as fake as my name. I just hope nobody else can tell how edgy Dom's presence makes me.
Thankfully, Dom doesn't need an answer from me, and he looks to his son. "You didn't tell me you hired a new waitress."
Cannon's posture turns rigid. "Unless you have an issue with how I run this club, you don't need to know the details. We should go. They're waiting." He takes a step toward the conclave, but Dom doesn't move.
"They can wait. I want to know how Drew is doing." Dom glances at Cannon. "Did you know she and I met the other day?" The older man's steel-colored eyebrow rises as he smiles and walks toward me. "I wondered how I'd find you again, and here you are. Just as pretty as ever."
My spine couldn't be any straighter if someone had strapped titanium rods to my back. My tongue is stuck to the roof of my mouth, because Dom's interest is apparent for all to see.
Now this is awkward as hell. I came with the plan to possibly seduce the son, not get hit on by the father. Even though I know, realistically, getting close to Dominic Casso could get me my answers quicker, I can't do it.
My lungs burn, and I realize I've forgotten to breathe. I quickly suck in oxygen as unobtrusively as possible and try to think of something to say that isn't going to piss Cannon off more than the hard lines of his jaw indicate he already is.
"We haven't been properly introduced." He holds out a hand with heavy gold rings on three fingers. "Dominic Casso."
What do you want people to take away from reading this book?
After reading Black Sheep, I hope that people realize you can't judge someone based on their outside appearance or what rumor says about them. Each person's truth is complex and layered. Many people only show the outside world a fraction of themselves… at least until he or she meets that special someone who makes it safe to just be himself or herself.
What are you currently working on? What other releases do you have planned?
The Fall of Legend is coming in November. I am so freaking in love with the story, and I can't wait for you to meet Gabriel Legend (keep an eye out for him when you read White Knight)!! The Fall of Legend is actually one of the longest books I've ever written! Only a few books in the Beneath series are longer. It is truly the best of all worlds too—combining the feel of the Beneath series with the edginess of the Mount/Savage/Forge trilogies and cameos from characters you already know and love. The Legend Trilogy is absolutely epic, and I cannot wait to share it with you!

Thanks for blogging at HJ!
Giveaway:

A signed paperback of BLACK SHEEP by Meghan March
To enter Giveaway: Please complete the Rafflecopter form and

Leave a comment with your thoughts on the book… 
Excerpt from Black Sheep:
Drew presses her lips together hard, flattening them. Lips I've kissed. Lips that have told me more lies than anyone has ever managed. Just looking at her makes me want to break something.
She opens her mouth, and I glare at her.
"Not gonna say it again. Get in the fucking car and don't say a goddamned word."
To her credit, her eyes don't well up with crocodile tears. That's something, at least.
She slides inside, and I slam the passenger door. Rounding the front, I barely stop myself from putting a fist-sized dent in the cherry-red hood.
Women. They're going to be the fucking death of me. That's one thing I know for sure.
Warren pops his head out of who the hell knows where. "Boss? Can I drive you somewhere?"
"No."
"Mr. Casso was looking for you. He called my cell, checking to see if you were with me."
I grip the chrome door handle until the metal should threaten to bend. "I'll find him when I'm ready."
Warren's gray eyebrows shoot up to his receding hairline. "He said it was urgent, Boss. He sounded serious."
I release the handle and take three steps toward him. I've always wondered if I could trust Warren, and my confidence is dropping with every moment.
"You didn't see me. Got it? If I find out you told him you saw me, you won't ever want to fucking see me again."
The threat underlying my tone has Warren stumbling back a step.
"Sorry, Boss. I didn't see anything. He won't hear it from me."
The shock on his face tells me I've made a very grave tactical mistake. Never let anyone see your anger. It just makes them more suspicious about what's going on.
Whatever.
It's not every fucking day you find out that the woman you were falling for is going to get you and herself killed. Fucking Christ.
I stalk back to the car and yank open the door and slide in. The only thing that remotely soothes the raging beast in my soul is the roar of the big block as I rev the engine. All I want to do is drive straight the fuck out of town, but I can't. Not yet. Not until I find out what the hell she was doing and come up with a plan.
Instead, I haul ass out of the garage and crank the wheel to the right, cutting off a cab that lays on its horn. I don't even bother to throw up the middle finger. He can suck my dick.
We can't go far. Not without making Dom more suspicious than he already is. The fact that he's so desperate to find me tells me I'm already dealing with a big fucking problem. I can count on one hand the number of times he's been that insistent on tracking me down, and every goddamned time, someone was either about to die or already dead.
Excerpt. © Reprinted by permission. All rights reserved.


Book Info:
From New York Times bestselling author Meghan March comes a story of untold truths and one man's redemption in the Dirty Mafia Duet.
Every family has a black sheep.
In the infamous Casso crime family, that black sheep is me—Cannon Freeman.
Except I'm not a free man. I've never been free. Not since the day I was born.
I owe my loyalty to my father, Dominic Casso, even if he won't publicly acknowledge me as his blood.
I've never had a reason to go against his wishes… until I met her.
Drew Carson turned my world upside when she walked into my club looking for a job.
Now, my honor and my life are on the line.
Going against my father's wishes might buy me a bullet straight from his gun, but black sheep or not, it's time to make my stand.
She's worth the fallout.
Book Links: Amazon | B&N | iTunes | Kobo | Google |


Meet the Author: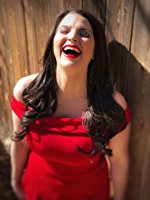 Making the jump from corporate lawyer to romance author was a leap of faith that New York Times, #1 Wall Street
Journal, and USA Today bestselling author Meghan March will never regret. With over thirty titles published, she has sold millions of books in nearly a dozen languages to fellow romance-lovers around the world. A nomad at heart, she can currently be found in the woods of the Pacific Northwest, living her happily ever after with her real-life alpha hero.
Website | Facebook | Twitter | Instagram | GoodReads |