Today it is my pleasure to Welcome author
Katy Evans
to HJ!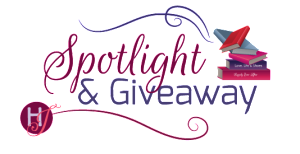 Hi Katy and welcome to HJ! We're so excited to chat with you about your new release, Boss!

Thanks so much and thanks for having me over!

To start off, can you please tell us a little bit about this book?: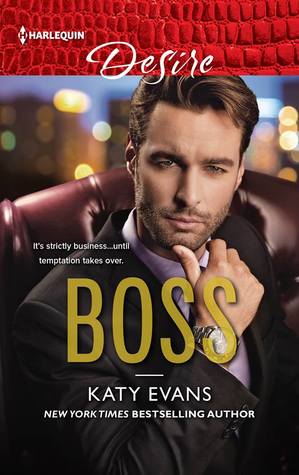 I've studied hard to get where I am today–Head of Design at one of the world's most popular dating apps. I love my job and my boss loves me. But now, my boss is leaving.
In walks the most gorgeous, most arrogant guy I've ever seen. Kit is the new brains behind the company.
I immediately don't like him; and I don't think he likes me.
But there's something about him….
After many intense days and nights in the office, I'm scared one of two things will happen: I'll get fired for challenging him at every turn, or I'll jump the guy's bones to relieve our insane sexual tension.
But one thing's for sure: despite the hundreds of men I see on the app every day, I can't take my eyes away from him. Even worse—I can feel his eyes on me.

Please share your favorite lines or quote(s) from this book:
"Your team works for me. In my office, in my building."
"That's MY job."
"I wanted to do something special for you. Have a moment alone with you. And…I really needed to see you."
"I would never do something this awful to anyone. Never. Much less to you, or myself! True, I didn't think you had it in you. I thought you were lazy, that you knew nothing about work because you had no experience. That you were nothing but a playboy and I guess I was right, huh? Because you played me. You played me, Kit Walker. "
What inspired this book?
I just love office romances, there's something about them I find incredibly sexy. The power plays, the hot boss, the efficient feisty assistant, and the hint of "scandal" attached to every office romance that makes for a great story. In Boss, I wanted to play with the idea of a "NEW" boss who used to be a scoundrel but is now learning to be responsible, and now must learn the ropes from one of his father's trusted employees, the feisty smart Alexandra, who's been there for much longer. HE is supposedly boss, but she thinks that he's not fit to be one – which makes for insane chemistry and challenges between them. Sparks fly, and the rest…well, you'll hopefully read about it!
How did you 'get to know' your main characters? Did they ever surprise you?
Absolutely! I loved how stubborn Alexandra was, and I absolutely fell head over heels in love with Kit, my first British hero!
What was your favorite scene to write?
Ohhh I just love the scene where Kit Walker is introduced as the new boss, and Alexandra already sort of is attracted to him but loathes him and his reputation as a playboy too.
What was the most difficult scene to write?
Well the black moment one is always difficult, because there are so many emotions in the air, and you hurt right along with them! 😀
Would you say this book showcases your writing style or is it a departure for you?
Its a bit of a departure for me because it's my first category romance, so these books are shorter, more concise, and there are certain rules that category books always follow. So it was different than writing an Indie-published title, or a traditional publisher title, but it was also very fun because I got to work within the parameters of the Harlequin Desire series, and there's something also comforting in that. You don't deviate a lot from your plot like in a longer book, where sometimes you have so many roads you can take that it can cause you to overthink or give you writer's block!
What do you want people to take away from reading this book?
I'm working on the edits of the follow up to Boss, Big Shot, releasing later this year from Harlequin Desire. Also excited for my upcoming May release with Montlake, called Million Dollar Devil. Can't wait to share these both as well as Boss!
What are you currently working on? What other releases do you have planned?
I'm working on the edits of the follow up to Boss, Big Shot, releasing later this year from Harlequin Desire. Also excited for my upcoming May release with Montlake, called Million Dollar Devil. Can't wait to share these both as well as Boss!

Thanks for blogging at HJ!
Giveaway:

Win a signed paperback of BOSS!
To enter Giveaway: Please complete the Rafflecopter form and Post a comment to this Q:

I've read Harlequin Desires my whole life, my favorites always being the Desires along with the Harlequin Presents books. What's your favorite category book line?
Excerpt from Boss:
When I reach the stage, the applause is dying down and Alastair is standing with a microphone, looking casually cool and collected as usual. As if the conversation between him and his youngest son was nothing out of the ordinary.
"Good evening, everyone. Welcome to my retirement party. I know you're all thrilled to see me go, and I see some of you are already celebrating so much you won't remember this whole evening even happened."
There are laughs and cheers from the corner of the room. I suspect it's Tim and Ben in their semi-drunken state, but I'm praying for the sake of our department's reputation that it's someone else.
"Now before I get far too drunk myself—" Alastair pauses amid another smattering of laughter "—I'd like to say some thank yous."
I scan the room to see if I can spot Kit but the crowd is too thick to see much of anything.
"Thanks to my trusted friend and finance manager, Erin Gough," Alastair is saying, "To Ben, on the technical side of things. We'd trip without you, Benny! And I'd especially like to thank my design team. For an app like Cupid's Arrow, you need a vision, and my most faithful employee helped me bring my idea to life." He finally spots me in the crowd and fixes me with his amber eyes, so much like Kit's. "Thank you endlessly, Alexandra Croft, for working far too hard to make my dream a reality."
I blush as the crowd applauds. I've always known that Alastair holds me in high regard, but it's nice to hear his appreciation. He winks at me as he sets his microphone back on the stand. It can only mean he's about to introduce his son. Nerves seize me again as I remember Kit's amber eyes and the connection I felt between us when we met, but I have to keep cool. This isn't like me. Not at all.
"Now, despite my retirement, I do plan to pop in from time to time to observe how my company is doing. There will, of course, be new management, and it's my great honor to introduce my successor tonight. I hope that he can do me proud as we enter a new era at Cupid's Arrow."
This is it. Here he comes.
"Please give a warm welcome to my pride and joy, my son, Kit Walker!"
Loud applause erupts around my ears, but my senses are engulfed by the sight in front of me. Because when Kit Walker heads on stage, I know he's the best-looking man I've ever seen in my life.
Excerpt. © Reprinted by permission. All rights reserved.


Book Info:
"We play by my rules now."
—Kit, the new boss
Who does Kit Walker think he is? The trust-fund heir waltzes in and wants to boss me around, but if I catch him misbehaving, his father will yank his inheritance. Stalemate, right? Not when our chemistry is irresistible! Ironically, we run the top dating app. Could this be my "perfect match"…or the perfect scandal?
—Alexandra, the one in charge
Book Links: Amazon | B&N | iTunes | Kobo | Google |


Meet the Author: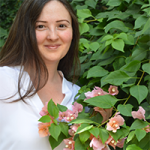 Katy Evans is the New York Times, USA Today, and Wall Street Journal bestselling author of over a dozen novels, starting with her blockbuster debut romance, Real. She writes sexy contemporary romances with smoldering hot alpha males.
Website | Facebook | Twitter | Instagram | GoodReads |