Today it is my pleasure to Welcome author
Melissa Foster
to HJ!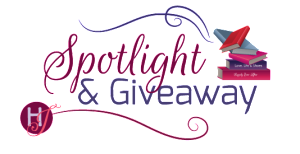 Hi Melissa and welcome to HJ! We're so excited to chat with you about your new release, Call Her Mine!
Thanks for being here today! To start off, can you please tell us a little bit about your current project?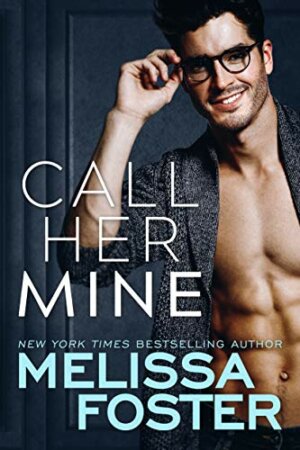 CALL HER MINE is a hilarious and deeply emotional love story about a man who has waited too long to make his move on his bestie, a woman who has finally decided to let her crush go and move on—and the innocent and adorable baby they find on his doorstep. Sometimes life has to come apart at the seams in order to be properly put back together.

Would you say this book showcases your writing style or is it a departure for you?
If I were a bartender, patrons would be getting exactly what they've ordered, with an unexpected twist of lime thrown in. My writing style is always humorous and intensely emotional.

How did you 'get to know' your main characters? Did they ever surprise you?
I can't think of a book I've written where my characters didn't surprise me. I've gotten to know Ben and Aurelia over a number of books. They are in each of the Sugar Lake series novels, and also cross-over in some of my other series.

What was the most difficult scene to write?
I don't want to give away any spoilers, but there is one scene that made me cry so hard when I wrote it, my keyboard was literally slippery with tears. That was the roughest scene to write.

What was your favorite scene to write?
Oh my gosh, there are so many in this book! The initial discovery, the diapers, the shower, the intimate scenes >fans self<, Piper Dalton's appearance… I could go on and on (but don't want to give spoilers).

Can you list some things that inspired this book?
We have raised six children, and if anything can show you how strong—and weak—you really are, it's a baby. I LOVE to write about children and babies, and since Ben Dalton lives his life with careful structure and planning, I could think of no better way to upend his world.

What project are you working on next?
I'm currently working on BAYSIDE FANTASIES, which is part of my Bayside Summers series, but can also be read as a stand-alone novel. It's a hilarious and sexy love story about a workaholic who fled Cape Cod to escape painful family memories, and a woman who believes laughter is more important than money and has moved to the Cape and inherited a children's amphitheater. When they're trapped together by torrential weather they kiss as often as they clash, and they're wondering if together they make the perfect storm, or if this is the end of a bayside fantasy.

Thanks for blogging at HJ!
Giveaway:

eBook: Call Her Mine (Harmony Pointe Book 1) by Melissa Foster (Gifted via Amazon)
To enter Giveaway: Please complete the Rafflecopter form and Post a comment to this Q:

Leave a comment with your thoughts on the book…
Book Info:
Ben Dalton has always been honest, except where his heart is concerned. He's been in love with his best friend—saucy, smart-mouthed Aurelia Stark—forever. But Ben's a planner, and timing has never been on his side. When he finally decides to make his move, Aurelia beats him to the punch with a move of her own—to a different town.
Aurelia loves her new life in the charming town of Harmony Pointe. She has a great apartment and her very own bookstore, and best of all, the sinfully hot, commitment-phobic friend she's crushed on for years is no longer just around the corner. Maybe she'll finally be able to leave her unrequited love behind and move on.
But when a baby is left on Ben's front porch—a baby that is presumably his—Aurelia is there for him. Neither one knows the first thing about babies, but how hard can it be? Ben and Aurelia are catapulted into a world of love, laughter, and tracking down the baby mama, and it might even add up to a very happily ever after… just not one either of them expects.
Buy: https://www.amazon.com/Call-Mine-Harmony-Pointe-Book-ebook/dp/B07N8754YT


Meet the Author:
Melissa Foster is a New York Times and USA Today bestselling and award-winning author of more than eighty books, including The Real Thing and Only for You (from her Sugar Lake series). Melissa and her books have been featured in USA Today, Hagerstown magazine, The Patriot, and more. Her novel River of Love has been optioned for film by Passionflix. Melissa also writes sweet romance under the name Addison Cole. When Melissa isn't writing up a storm, she's living her own happily ever after with her husband and a gaggle of grown children. For more news, information about her books, and to chat with her, visit Melissa at www.MelissaFoster.com.