Today it is my pleasure to Welcome author
Blue Saffire
to HJ!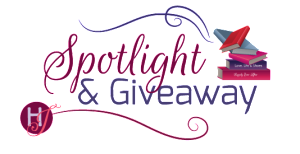 Hi Blue and welcome to HJ! We're so excited to chat with you about your new release, Calling on Quinn!
Please summarize the book for the readers here: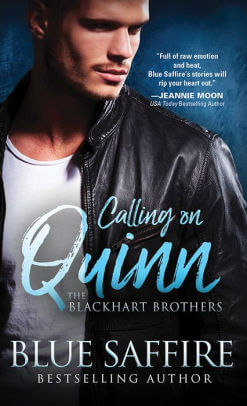 Calling on Quinn is the love story of two individuals that find that they can have love despite the difficulties of their past. Alicia has had great lost and looked for love in the wrong places after. Quinn finds relationships to be too difficult to bother with as he likes things a particular way.
However, when Quinn meets Alicia as he accompanies his niece on her driving lesson, there's something about the driving instructor that tugs him in. For her, he is willing to adjust.
There's lot of action as danger that lurks in the background as these two navigate their new relationship. Quinn and his brothers are trying to find out who gunned down their baby sister and her husbands. The four PIs believe that Alicia has been drawn into their danger and the family will do anything to help protect the woman their older brother has fallen in love with.

Please share your favorite quote from the book:
"…Tell me yer lies, so I can trade ya for truth," he replies.
Please share a few Fun facts about this book…
The hero is a Irish redhead (Need I say more?)
Alicia is a racecar fanatic.
Quinn has an accent.
Tell us about the book with this fun little challenge using the title of the book
C is for Car chases
A is for Alicia
L is for Love that heals
L is for Love that brings passion
I is for Is there anything this man can't say right
N is for Never give up
G is for Growth from where you are
O is for On a journey
N is for Nothing is impossible
Q is for Quinn
U is for Understanding
I is for Incredible focus
N is for Never what it seems
N is for Never underestimate a Blackhart Brother
If your book was optioned for a movie, what scene would you use for the audition of the main characters and why?
This was a hard one, but I think it would be their second interaction after their first meet. It would be because of the connection between them. I think it jumps off the page.
My long legs eat up the floor as I head in the direction Alicia retreated in. I have her in sight as the elevator arrives. She steps in and the doors go to shut. I get there just in time to stick my foot in the way of them closing.
The lift makes a dinging sound as it opens wide. Alicia looks up from her phone as I step on. Our eyes lock and I close the distance between us. She drops her head down shyly to break the connection. She has to feel the same thing I feel. This energy that's charging the tight space between us has a pulse.
The elevator chimes and others begin to crowd on, causing us to move closer together. Alicia tries to take a step back, but my hand shoots out. It lands protectively on her waist, drawing her into me to shield her.
I trap a groan between my lips when her soft curves press against me. She still won't look up at me, but she doesn't wiggle out of my hold either. She feels so right this close.
I dip my head to whisper in her ear, "We need to talk."
She lifts her head to look at me, her lush lips are parted, begging me to kiss them. I'm this close to listening. The lift stops again, allowing more passengers onto the car.
Alicia places her hands on my chest as we're squished more closely. The look in her eyes tells me I'm not alone in this. She indeed feels it too.
When we reach the lobby, the crowd starts to exit. I maneuver her body in front of mine to cover her as I lead her out. She relaxes into my hold on her waist, causing me to have hope that this won't be a fight.
As soon as we get off the car, my newfound confidence implodes. A stony-­faced Kevin is standing outside the elevator. When he turns his eyes to me, I know my talk with Alicia is going to have to wait.
"We need to talk," Kevin says gruffly.
"I should be going anyway," Alicia rushes out.
She tries to take off, but I wrap my fingers around her forearm to stop her forward motion. She turns to look back at me. I grind my teeth against the electric current that zaps straight up my arm.
"This isn't over. We'll be having that talk," I say before releasing her.
"Not such a good idea, but it was nice seeing you again. I'll keep Erin in my prayers," she replies softly.
If you could have given your characters one piece of advice before the opening pages of the book, what – would it be and why?
You can't run from love. Alicia tries to run from the evitable. Her reasons are solid, however, the connection between the two starts from the moment they hit the page together.

What do you want people to take away from reading this book?
Self-discovery and acceptance. Both Quinn and Alicia face personal challenges that can be limiting in many areas in their lives, but they find that through love of self and each other, they can love and have a happily ever after. In the end, love is love and family is everything.
Thanks for blogging at HJ!
Giveaway:

A paperback copy of Calling on Quinn by Blue Saffire
To enter Giveaway: Please complete the Rafflecopter form and Post a comment to this Q:

What would you do if the potential love of your life appeared at the same exact time you become aware that's you're a mess and you're ready to change that for yourself?
Excerpt from Calling on Quinn:
"Namaste," the yoga instructor calls, to my relief.
Others around me begin to leave the room, some stay to have a moment to themselves. I try to do the same, turning onto my back and stretching out my limbs.
Sensing his presence, I open my eyes. Quinn is standing over me, his eyes devouring me from head to toe. I'm a little disappointed he put his shirt back on. I wanted a full look at the piercings and the tat I noticed. I couldn't make it out without tripping over myself or getting caught staring.
I look down at my sweaty cleavage. My tank top is soaked. My nipples are pushing at the gray fabric.
I slide my eyes back closed. I don't even want to think about the sweat stains on my white-­and-­gray pants. I peek through one eye, but I don't catch him staring at said pants. Instead, I find him looking at my feet. I wiggle my toes and cross my thighs, causing his eyes to lift to mine.
He tilts his head to the side, gesturing for me to follow him out of the room. I nod, but I don't get up off the floor. I still need a moment. Quinn nods in understanding, turning to walk out with Bridget. A guy rushing out of the room nearly walks into the tall woman. Quinn places a protective hand on her back to move her out of the way.
It doesn't matter that she only works for him. The gesture has me popping up off my mat, rolling my things up, and rushing out of the room. I step out the sliding doors to find Quinn standing there with a towel in his hand, wiping sweat from his face and arms.
That body has made my brain mush. It's the exact reason I should hightail it out of here. Yet, when my eyes lift to his face, something within Quinn's stops me. It's that unexpected vulnerability I've seen there before.
Swallowing the lump in my throat, I lick my dry lips. My arms tighten around the mat and towel I have pressed to my chest. Shifting from one foot to the other, I push my words out before I chicken out and take off.
"I'm free this evening."
The smile that takes over his face is blinding. The beard framing his lips is that much more attractive as it highlights his gorgeous smile. His teeth aren't as perfect as they seem at first glance. Although, nice and white, his front right tooth sits a bit farther back than the left. It's endearing actually.
He reaches for my waist, pulling me closer to him. Cringing at my own funky, sweaty body, I try to escape. He only tightens his hold, keeping me close.
"When I have it my way, ya will know every sweaty part of me and I, you," he says. The way he says you without the accent drips over me like warm honey.
I stop wiggling in his hold, afraid I'll slip in the puddle of goo he has turned me into. The heat coming off of him is comforting, drawing me in. Not for the first time, it dawns on me that I'm like a moth to a flame with him.
Never before have I experienced this. Sure, Giovanni was attractive, but he never gave me this feeling of…pure electricity and not-­so-­restrained desire. Quinn also intrigues me; it's disturbing and alluring all at once.
Ignore how good his arms feel around you. Keep your wits, Alicia.
Excerpt. © Reprinted by permission. All rights reserved.


Book Info:
He's trouble—of the very best kind
Quinn Blackheart is a private investigator, former cop, and no-nonsense, take-charge kind of guy who adores his sprawling Irish family. He likes to check all the boxes, and his niece's gorgeous driving instructor just earned a place at the top of his to-do list.
Alicia Rhodes has had a tough, chaotic year, and she's ready to put the past behind her and find happiness in the present. When handsome Quinn Blackhart shows up at a driving lesson, she can see he's the very best kind of trouble—but is she game? Now isn't a great time to get involved with a man—even if he's the most romantic, supportive, understanding, magnificent man she's ever met.
So between unfinished business of Alicia's, and a dangerous case threatening the Blackhart family, Quinn is determined to both woo Alicia and keep her safe—which is going to make for one wild, sexy ride.
Book Links: Amazon | B&N | iTunes |


Meet the Author:
As a young girl, Blue's mother introduced her to the world of love and music through movies, but once she got her hands on books, an author was born. With more than thirty contemporary romance novels and novellas under her belt, she's now an award-winning, bestselling author. She lives with her husband on Long Island.