Today it is my pleasure to Welcome author
Julie Tieu
to HJ!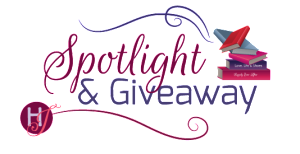 Hi Julie and welcome to HJ! We're so excited to chat with you about your new release, Circling Back to You!

Hi! Thanks for having me back!

Please summarize the book for the readers here: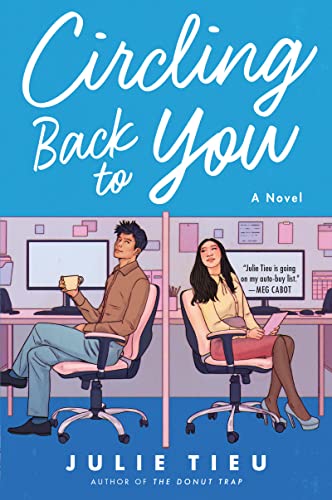 CIRCLING BACK TO YOU is a coworkers to friends to lovers contemporary romance. Cadence Lim is a straight laced analyst at Prism Realty in San Francisco. Even though she's good at her job, she isn't moving up the corporate ladder and is thinking about leaving. She has a crush on her sunshiney coworker Matt, a successful broker, but she doesn't want to get involved since Matt is up for a promotion. Unbeknownst to her, he also has feelings for her. A work trip takes them to LA, near their respective hometowns. When their buried feelings come to the surface, both must contend with their families and ambitions to see if their romance can extend outside the boundaries of their cubicles.

Please share your favorite line(s) or quote from this book:
So Cadence is trying to keep her distance while Matt is trying to get closer to her, which leads to this exchange in their interoffice chat:
CADENCE: Best friendship must be earned.
MATT: And what does that entail? A battery of tests?
MATT: Surviving a quest with increasingly dangerous encounters with unknown magical entities while discovering our powers within?
MATT: Or should we do a trust fall?
Please share a few Fun facts about this book…
I conceptualized this book in 2019, but I wrote it during the summer of 2020. I think the least likely source of inspiration for Cadence and Matt's profession came from Bravo's Million Dollar Listing. Having my characters work in real estate also gave me the chance to browse Zillow with zero guilt and dream up beautiful office buildings when I was getting restless from working from home. Also,iStan, the fictional tech company in the book was inspired from TikTok, Reddit, and A03.
What first attracts your Hero to the Heroine and vice versa?
A: Beyond physical attraction, Cadence appreciates that Matt is sincere and respects her boundaries. Matt admires Cadence's intelligence and likes bantering with her.
Did any scene have you blushing, crying or laughing while writing it? And Why?
Yes to the blushing, crying, and laughing. My first novel, THE DONUT TRAP,, was closed door, but CIRCLING BACK TO YOU is not. It's not the spiciest book, but it was my first time writing a sex scene so I was nervous writing it. Here's a snippet:
"Matt stilled momentarily, studying Cadence's bare form like he wanted to set the curve."
Readers should read this book….
Readers should read this book if they're a fan of workplace romances and movies like TWO WEEKS NOTICE.

What are you currently working on? What other releases do you have in the works?
I am currently writing my third book, which is about a florist who will also be a bridesmaid for her three best friends, who are all getting married during the same summer. (Un)fortunately, she will be paired with the same, seemingly rude groomsman, who happens to be one of her best friend's brother.

Thanks for blogging at HJ!
Giveaway:

3 Finished copies of CIRCLING BACK TO YOU. US-Only
To enter Giveaway: Please complete the Rafflecopter form and Post a comment to this Q:

Would you ever pursue a workplace romance? Do you have an office bestie?
Excerpt from Circling Back to You:
Cadence ignored the fluttery feeling in her stomach, blaming it on the light breakfast she ate that morning. She thanked Gaby as she handed back the clipboard and excused herself, crossing the warehouse floor, greeting her colleagues along the way. There was Sonya Bhatt from Accounting, bagging carrots. Kevin Lewis, fellow analyst, who silently nodded when she said hi. Apparently, he was still annoyed after their heated conversation over the merits of VLOOKUP versus INDEX MATCH. Frank Mendez from Finance, who traded in his business formal wear for dad jeans. It was a look.
"Hey," Cadence said. She dropped her purse underneath the table and unbuttoned her coat as she assumed her station.
"Good morning." Matt beamed as he greeted her. It had to be unnatural to possess so much energy in the morning. As she thought this, he presented her with a cup of coffee. "For last night."
Cadence quickly accepted it before Matt said another word, but it was too late. She caught Sonya averting her eyes, pretending like she wasn't eavesdropping. Cadence suppressed her instinct to explain that the coffee was a thank-you gift for the last-minute data she supplied for Matt's upcoming meeting with a VIP client. It would only open a can of worms with the other brokers whose requests were still sitting in her inbox.
"I didn't expect to see you here," Cadence said before taking a sip.
"Why not?" Matt loaded the cardboard box in front of him with packaged stuffing mix and cans of green beans, then pushed it over to Frank. " 'Tis the season of giving, or have you forgotten?"
Had she offended him? She was about to apologize when she caught Matt assessing her all-black outfit, down to her boots. Cadence pulled her coat over her polo, muttering, "I didn't know I was supposed to wear an ugly Christmas sweater."
If Matt wasn't offended before, he was now. "What are you calling ugly?"
Cadence took another sip, avoiding the question because nothing about Matt was ugly.
Excerpt. © Reprinted by permission. All rights reserved.


Book Info:
Cadence Lim has transformed from behind-the-scenes number cruncher to an integral part of the sales team at Prism Realty. But despite moving up the corporate ladder, her complicated relationship with her estranged elderly father weighs heavily and she can't seem to shake the desire for a new beginning.
At least Cadence can always lean on her favorite co-worker and co-conspirator, Matt Escanilla. A top broker with an unsuccessful love life, the forever single Matt is constantly being nagged by his loving Filipino family to settle down.
Their relationship takes a turn when a business trip lands them both in their hometown and Matt enlists Cadence as a pretend girlfriend for a family gathering. The new after-hours setting forces the two friends to see each other in a new light, and their previously buried feelings rise quickly to the surface. When competing promotions threaten to separate Cadence and Matt, these office besties must work together to round up their ambitions and families to pursue their overdue romance.
Book Links:  Amazon | B&N | iTunes | kobo | Google |


Meet the Author:
Julie Tieu is a Chinese American writer, born and raised in Southern California. When she is not writing or working as a college counselor, she is reading, on the hunt for delicious eats, or dreaming about her next travel adventure. She lives in the Los Angeles area with her high school crush husband and two energetic daughters.
Website | Facebook | Twitter | Instagram | GoodReads |