Crowning His Kidnapped Princess commences with drama and excitement and gives a hint of our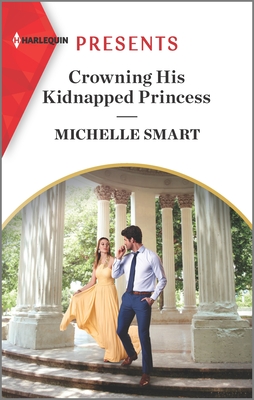 heroine Clara's sparkling personality. Michelle Smart has created her August '22 new release as a fun and very enjoyable ride.
With an Ex-Army background, it's all in a day's work for Prince Marcelo to rescue kidnapped Princesses. At the request of his sister Alessia, Marcelo flies in with a team and and plucks kidnapped Clara out of her captor's castle. When they arrive back in his homeland, Marcelo expects to send Clara on her way once she's been fed and watered a family emergency meeting is called… and things change dramatically. The King who was holding Clara captive has threatened all out war and to prevent this Marcelo and Clara must pretend to be in love and marry.
What a delight this story was. Clara was a joy! I loved her unique outlook on life. I loved her complete oppositeness of Princesses and I loved her passion for animals. It was a joy Clara was herself during all the situations she landed in. She was the light in my dull and wet winters day. Marcelo was awesome and I love that while he was, of course, attracted to Clara, it was Clara just being Clara that made him fall in love.
I'm very excited to see Marcelo's sister's story is Book 2 in the Scandalous Royal Weddings series. I see there is a book 3 and I hope that's Marcelo's stuffy brother's story! Both siblings featured in Crowning His Kidnapped Princes and I can't wait to hear about their happy every afters.
Highly recommended to all who love the outlandish, out of this world, hijinks, locations and wealth that comes with the Presents world without the dark angst.
Book Info:

Publication: August 2022 | Harlequin Presents | Scandalous Royal Weddings #1
When daring Prince Marcelo Berruti rescues Clara Sinclair from a forced wedding, he makes international headlines. Now he's facing a diplomatic crisis…unless he claims the beautiful bride-to-be himself!
Outspoken Clara hasn't trusted a soul since her childhood. But now she owes dashing Marcelo her life. The least she can do is pretend to be hopelessly in love with him! When their desire explodes, it awakens the guarded virgin to everything she's been missing. But is she ready for a lifetime of being in the royal spotlight?
Read all the Scandalous Royal Weddings books:
Book 1: Crowning His Kidnapped Princess
Book 2: Pregnant Innocent Behind the Veil