Today it is my pleasure to Welcome author
Lauren Helms
to HJ!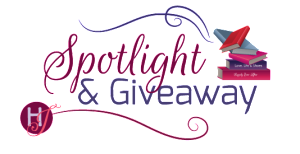 Hi Lauren and welcome to HJ! We're so excited to chat with you about your new release, Cocky Gamer!

Hello!! I'm sooooo excited to be here today!

Tell us about the book with this fun little challenge using the title of the book:
Cocky Gamer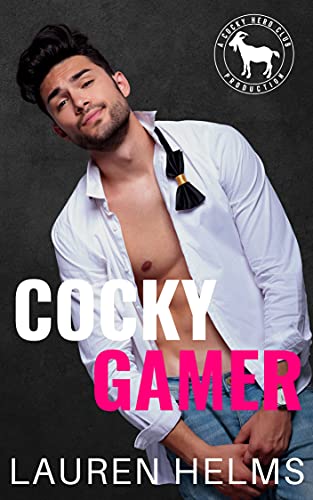 C is for cocky bastard by Vi Keeland & Penelope Ward
O is for over long-distance relationships
C is for chemistry
K is for Kelly and Ben
Y is for yes you should definitely read this book
G is for gamer boy
A is for abs on the cover
M is for missed connections
E is for epic
R is for romance
Please share the opening lines of this book:
"I'm telling ya, man, we've got to hit up Club Punch while you're here." My buddy, Garland, chatters on about it next to me as we walk toward the little café he promised me has the best damn coffee in town.
"Meh," I reply and try not to bristle at his words.
Please tell us a little about the characters in your book.
Ben is a pro-gamer who lives in Chicago. He has a side gig as a voice-over for video games. While he's cocky when it comes to gaming, he needs some practice on his flirt game. He's got tattoos and looks like a bad boy, but looks are deceiving and he's 100% nerd. He isn't looking for a relationship but isn't going to deny that fate is putting him right in the path of a sexy AF surfer girl who lives thousands of miles away.
Kelly would rather surf all day than work your typical 9-5 office job. She's looking for love but can't catch a break. This girl is also super clumsy. She thinks the sexy guy she keeps running into is hot and all, but he isn't calling and when he does, she'll do whatever it takes to convince him a long-distance relationship is better than nothing.
Please share a few Fun facts about this book…
This book is based in the Cocky Hero Club world by Vi Keeland and Penelope Ward. Their main characters from Cocky Bastard, Aubrey and Chance are supporting characters.
Ben and Kelly meet a few times before actually connecting it's as if fate can't decide if it wants them together or apart.
Supporting Character Garland is based on an IRL person.
What first attracts your Hero to the Heroine and vice versa?
Obviously, looks. But that cute girl with the witty responses who has no qualms about eating his food after just meeting has Ben intrigued.
The First Kiss…
Ugh! It almost happens, then it doesn't, all thanks to an overbearing friend.
Months later, their second chance, first kiss happens after they literally run into each other. It's a kiss based on surprise and near desperation in the hopes of not experiencing one more missed connection.
If your book was optioned for a movie, what scene would you use for the audition of the main characters and why?
The first kiss scene for sure!
"Kelly," is all I can manage before I'm pulling her into me and kissing her.
The minute my lips touch hers, she stiffens, but I don't give her time to think. Brushing my lips over hers again, I press in harder. Angling my jaw, I swipe my tongue across her closed lips. I can't help the growl that rumbles in the back of my throat. It must jar her from her own shock, for her lips open, encouraging me to take more. She tastes of chocolate and coffee, and a fire ignites from deep within. I run my hand up her arm, over her shoulder, and wrap it around the nape of her neck, pulling her into me.
The chemistry between us is painfully strong, but this kiss—this kiss is damn near combustible. I catch her small moan with my lips and feel her desire all the way in my bones.
The bell of the café dings as the door opens, and I remember where we're standing. Out in public, in the middle of a crowded sidewalk. Regretfully, I break the kiss. Her eyes are still closed, and her face slightly flushed. Both of us are struggling for air.
"Kelly." I smirk, taking in her downright lustful state.
She blinks her eyes open, and they're heated from our kiss. "Are you trying to make sure you don't forget my name?"
I chortle. "No, why would you think that?" I lean slightly away from her, my hands still on her. That's when I realize there may still be heat in her eyes, but she isn't happy.
"You keep saying my name. I assume it's because you forgot who I was." She takes a step away from me and my arms drop, the last of our connection severed. The electricity between us fizzles out as if the power was cut.
If your hero had a sexy-times play list, what song(s) would have to be on it?
Nice To Meet Ya – Niall Horan
In Your Eyes (feat. Kenny G) Remix – The Weeknd, Kenny G
Midnight (feat. Liam Payne) – Alesso, Liam Payne
If you could have given your characters one piece of advice before the opening pages of the book, what – would it be and why?
To get each other's contact info into their phones right away. No waiting, no writing it down on a napkin, right into the phones, asap!
What are you currently working on? What are your up-coming releases?*
I'm currently working on my final installment in my Gamer Boy series. Bernie, my only gamer girl is finally getting her HEA. If you read Cocky Gamer you'll get to know Bernie and fall in love with this kick-ass gamer girl. Her book, WIN MY HEART is on target to release in August.
Thanks for blogging at HJ!
Giveaway:

A signed copy of Cocky Gamer. Open to US only.
To enter Giveaway: Please complete the Rafflecopter form and Post a comment to this Q:

What would YOU do if you kept meeting the same guy but couldn't seem to connect?
Excerpt from Cocky Gamer:
Just as I set down my glass, a body rams into me from the side. Jerking forward, I grip my beer, and relief that I didn't lose it floods my veins. But then I remember why I'm relieved and look over my shoulder as I see a smallish figure looking down at her shoes. Turning toward her, I realize she's only a few inches shorter than me, and she's saying something I can't quite hear over the music.
"Are you okay?" I yell.
She doesn't look up at me, her gaze glued to the ground. "Yeah, I just don't understand," she says. Her words are louder now, but her voice is muffled. She seems confused, and I start to dread I might be dealing with a drunk girl. I peek at my watch and see it's only nine. If she's already wasted, then she either started early or she's a lightweight. I tentatively reach out and graze the side of her arm to garner her attention. Her warm flesh prickles at my touch, and I bite back a knowing grin. Her thick, wavy hair moves to the side as she looks up at me. Big, round eyes fill my view, and I take a step back, right into the lip of the bar. I recognize this girl, but from where, I have no fucking clue.
"I am so sorry for bumping into you," she shouts. She's still focused on the ground in front of her.
I mentally shake out my confusion as I drop my hand from her elbow. "I'd say it was a little more than a bump. More like a fall or a plunge."
Her eyes appraise me to figure out if I'm being a douche—which I am—but only because I'm shit at flirting. So, I grin and give it another try. "All I mean is, you came at me pretty hard, so I hope you're all right. Did you lose something?"
She narrows her eyes. "Is this is an attempt at a shitty pick-up line?"
I chuckle. "No. Did you lose something?" I point to the ground. "You were looking for something."
Her face slacks. "Oh, no." She looks down again, twisting her body around. "I was looking for whatever I tripped on."
"Did you find it?" I ask, looking around as well. I don't see a single culprit.
"No, but with my track record lately, I could trip on air if the moment was right. Or wrong," she mumbles.
It's hard to hear her when she isn't looking at me. I have the sudden urge to gain the attention of those dark eyes again, so I reach out and touch her arm—again. She stops looking around, and I've accomplished my goal. Even though she's a complete stranger, I feel this pull between us. There's a sense of familiarity that drives me to want to know more about her.
"Do you need to get a drink?" As I gesture to the bar at my back, she nods, smiles, and steps up next to me. She faces the bar just as a plate of fried food is placed in front of me.
"Can I get another drink?" I ask the bartender and I look to the woman next to me. She asks for a Long Island Iced Tea, and while she settles onto the stool next to me, I take a moment to take her in. A lot of the ladies here tonight are dressed to the nines in skintight, cleavage-revealing tops and dresses. But this woman is wearing a dark tank top that shows off just enough and well-fitting, cut-off jean shorts. My eyes travel down her long, toned legs to find a pair of black and white Converse slip-ons. She looks comfortable and puts off a low-key, low-maintenance vibe. I fucking dig it.
"So you tripped. Do you do that often?" I ask, leaning one elbow into the bar, fully facing her. She looks down longingly at the plate of tots, chicken fingers, onion rings, and mozzarella sticks. Huh, that does look good. I didn't even know what I was ordering, but now I can see why Garland wanted it. He'll have to wait for his food and drink, though. I'm a bit preoccupied at the moment.
Looking up at me, she studies my face. I'm sure she's trying to figure out the intent of my question. I'm just trying to flirt with her, so I give her a small smile.
She smiles back and nods. "Meh, I have my moments. This week has not been good to me." She eyes my plate again, and I can almost see the drool fall from her mouth.
As I nudge the pile of fried goodness toward her, her eyes go wide. "Help yourself. I'm starving, but I doubt I can eat this all on my own." Sure, I ordered this for Garland. But since he's not standing here right now and I paid for it, I'll gladly share with the lady who appreciates good food.
She doesn't hesitate—which I appreciate—and grabs a tot and pops it into her mouth. Her face contorts, and I hear a faint moan of pleasure as the rich flavor hits her tongue. Damn.
"Good, huh?" I ask and snag up a tot for myself before dunking it in the dish of ketchup.
"Yeah. I didn't have dinner, so I'm sorry if I'm going to town on ya." She gulps down another tot, and while the room is pretty dark, I see her eyes close as she replays what she said in her head. I chuckle and shake my head. She's fun.
"Well, I'm totally cool with you going to town." I wink, and she covers her mouth with her hand and giggles. I'd really like to get to know her more, so I keep the conversation flowing. "What brings you out to Club Punch tonight?"
Excerpts. © Reprinted by permission. All rights reserved.


Book Info:
Ben Ford is good at what he does but his days as a professional gamer are numbered.
His entire pro-team is moving on and now it's time for Ben to do the same but when a short gig for a voice-over brings this Chicago native to California he finds a little more than what he bargained for.
A chance meeting on the beaches of Hermosa soon has Ben falling head over lust for the animal-loving, wave crushing woman.
Kelly Spencer is stuck in a job she hates and with a dating life as dull as the last series of dates she's been on. Fortunately, her best friend Aubrey has her back.
With her prospects looking bleaker by the day, she throws caution to the wind in both her personal and professional life.
Long-distance love with a cocky gamer was never on her radar but Ben is flirty and fun – plus their chemistry together is off the charts.
When a huge career opportunity threatens to put even more miles between them, Kelly may just have to let go of the one guy who's found a way inside her heart.
Ben may have let her go then but when a last-minute offer comes in that will land him right where his heart wants to be, he takes and vows that this time – he'll prove to Kelly that they're meant to be.
Pre-order Link: Amazon 


Meet the Author:
Lauren Helms is a romance author her nerdy and flirty contemporary words. Lauren has forever been an avid reader from the beginning. After starting a book review website, that catapulted her fully into the book world, she knew that something was missing. While working for a video game strategy guide publisher, she decided to mix what she knew best–video games and romance. She decided to take the plunge and write her first novel, Level Me Up. Several published novels later, Lauren created PR company, Indie Pen PR, to help other authors promote their books.
Lauren lives in Indianapolis, Indiana sharing her love of books and video games with her own Gamer Boy husband and three little kid nerds who will hopefully grow up to share the love of things that united Lauren and her husband on their own happily ever after.
Website | Facebook | Instagram | Goodreads |