Today it is my pleasure to Welcome author
Tara Taylor Quinn
to HJ!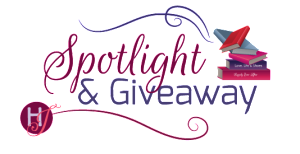 Hi Tara and welcome to HJ! We're so excited to chat with you about your new release, Colton's Killer Pursuit!

Thank you!! As always, I'm happy to be here!

Tell us about the book with this fun little challenge using the title of the book: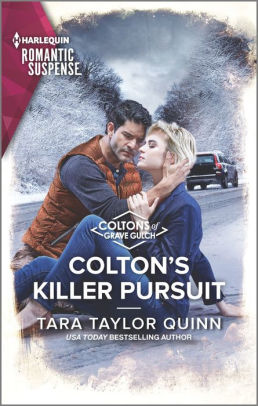 Colton's Killer Pursuit is about a woman who's just been released from two months in jail after having been framed for her cheating husband's murder. Still in shock over her exoneration, Everleigh is at the grocery, re-stocking her refrigerator, when she's nearly killed. Not only is her husband's real killer still out there, but now someone wants her dead, too. PI Clarke Colton is hired by the Grave Gulch police department to protect Everleigh. The department owes her for incarcerating her when one of their own tampered with the evidence to make her look guilty. Forced to pose as Clarke's girlfriend to stay alive, Everleigh finds long buried parts of herself, and secrets that shock her, as she helps keep them both alive.

What's your favorite line(s) from the book?:
"It's better than being dead." It's what she says when they're discussing the plan for him to pose as her boyfriend!
Please tell us a little about the characters in your book. What first attracts your Hero to the Heroine and vice versa?
Clarke is attracted to Everleigh's calm manner, the way she takes on whatever comes her way without questions or grumble. Of course, that characteristic infuriates him, too.
Everleigh finds Clarke's honesty irresistible, even while she doesn't trust his family, or fully trust him.

When you sat down to start this book, what was the biggest challenge you faced? What were you most excited about?
The biggest challenge was writing a twenty year married widow who'd just been released from prison. It wasn't a situation at all familiar to me and I had to find a way into her heart and mind. Conversely, this is also what most excited me about the book.
What, in your mind, makes this book stand out?
I love the whole premise of this book. A new twist on the second chance trope. Everleigh married young, to a creep, but gave her all to stand by her choice and make the marriage work and ended up in prison for her trouble. And in the series, Colton's of Grave Gulch, you have a police department that is holding itself accountable for their forensic scientist's criminal activities. It's fresh, honest, and heart wrenching, too. The series starts, by the way, with Colton's Dangerous Liaison by Regan Black, when Everleigh's grandma kidnaps a baby from a member of the police force to get them to give Everleigh's case another look.
The First Kiss…
"Then why cheat on me all these years? If I wasn't enough to…"
His finger touched her lips. "Shhh. Don't say it, and as much as you can help it, don't even think it."
His blue eyes were pools of compassion, of assurance, and she didn't have the strength to pull her own gaze away from them. She wallowed there, searching him. Letting him see her.
"The man was a fool…" His words were as soft as hers had been as his mouth lowered, and…touched hers. Lightly. Gently.
Oh, so sweetly.
Everleigh sat there, her face raised to his, letting him move his mouth on hers. She didn't respond. Just let the shock of it all consume her. But when he went to pull away, she groaned and reached her face up to him, her hands flat on the floor, bracing her, while she kissed him back.
If your book was optioned for a movie, what scene would you use for the audition of the main characters and why?
Everleigh and Clarke are in his SUV on their way back to his condo after having just found proof that her husband had been cheating on her .
She frowned. "You think I didn't want to know he was cheating so I subconsciously turned a blind eye to it, mentally as well as physically?"
"I'm saying that you believed him to be one thing and so that was what you saw. You had faith in your husband, Everleigh. That's a good thing."
So why didn't it feel good? Why did it leave her alone at thirty-eight with no family of her own, no kids, no career and feeling like a fool…and having to hide out in a gorgeous man's luxury condominium and pretend he was her boyfriend, just to try to save her life?
Ping! A sound came from just behind her, down by the seat. Jerking with a force that slammed her hand into the door handle, she ducked just as Clarke said, "Get down!" with enough urgency to fill her with fear.
If your hero had a sexy-times play list, what song(s) would have to be on it?
At the beginning of the book, Halleluiah by Jeff Buckley.
At the end, Shameless by Garth Brooks.
What do you want people to take away from reading this book?
The sense that it's never too late. No matter how hopeless life might seem in the moment, there is always hope for new possibilities every single day that we get out of bed.
And, of course, the sure knowledge that real love and loyalty are entities that real life people experience in their daily lives.
What are you currently working on? What are your up-coming releases?
I'm currently working on a Special Edition, part of a brand new ttq series, Sierra's Web, that will be coming out from both Special Edition and Romantic Suspense starting in 2022. A prequel to Sierra's Web, Trusting Her Betrayer, can be read for free here: https://www.harlequin.com/shop/articles/437_trusting-her-betrayer.html
And upcoming releases include:
Their Second Chance Baby – my 100th published Harlequin! – 4/2021 Special Edition
Falling for His Suspect – 7 /2021 – Romantic Suspense
Untitled Special Edition – 10/2021
Thanks for blogging at HJ!
Giveaway:

Five eBook copies of Her Motherhood Wish – A Parent Portal Book. The sixth book in the series, Their Second Chance Baby is out in April and is my 100th published Harlequin book!
To enter Giveaway: Please complete the Rafflecopter form and Post a comment to this Q:

What is your ideal reading situation? Time of day…refreshment, if any…indoors or out…anything that comes to mind as your reading heaven.
Excerpt from Colton's Killer Pursuit:
She wanted out. Of the apartment. Of the need for protection. Of any talk of murder. So Everleigh went to work. Trying not to think about the fact that Fritz had traded eighteen years of marriage to her for the boring little generic apartment and affairs with someone else.
So yeah, Clarke Colton might find her intriguing, but he'd known her only a day. She couldn't let herself make anything of it. Everleigh refused to risk ever being in a vulnerable position like the current one again. She'd get through the moments ahead, one at a time, and she was going to build a good life that depended only on herself and never look back. She'd seen enough of the past.
"I talked to Melissa about your grandmother," Clarke said as they went through kitchen drawers—him on one end of the little kitchen, her on the other.
She looked over at him, hands frozen. "And?"
A shake of his head had her going back to work. "It's like she told you, it's with the DA. There's nothing more she can do. You have to convince her to take a plea, Everleigh. It's the only way she's got a hope of getting out in a reasonable amount of time."
His words got her ire up. Didn't matter if they were accurate or not. Didn't even matter the guise in which they were offered. She didn't care if he was trying to be kind, to help. She was not going to just accept that her gram might die in prison.
And because of her…
"I'm holding out hope," she said, her strong tone driven by the tension inside her. She shut one drawer a little harder than necessary and moved on to silverware. "It worked for me. My case was a slam dunk. Everyone was certain I was guilty. And I got out. I've got faith that something will come up for Gram, too."
"There's a major difference here." He'd stopped at a utensil drawer, his head turned toward her. She saw him with peripheral vision but didn't face him.
"What's that?"
"Hannah's guilty, and she admitted it," he said. "You weren't and didn't."
She couldn't let him build doubt to the point of giving up. If Gram had given up on her when all seemed lost, Everleigh would be spending her life in prison.
"I know she's eighty years old," he said softly. "And I know she had good reason for what she did. Her cause was right. The police were wrong, and she had to prove that. All of those mitigating factors will help her, certainly, but she's still a kidnapper…"
"She wasn't stealing him. She was just getting your family's attention in the only way left to her. None of you would listen to her. You were all so certain that I was a murderer…"
Yeah, she was still a bit bothered by that. She understood that the evidence concocted by Bowe had looked bad, but once they'd seen what he'd presented, they'd stopped looking. In spite of the fact that a crime scene investigator had relayed the evidence differently.
"She took him, Everleigh. With reason that was sound to her, with good intentions, maybe, but without permission."
"Why don't we just wait and see what happens?" she said, getting increasingly agitated and not wanting to make a fool of herself. Who did he think he was, sitting as judge and jury on her grandmother before there'd even been a trial?
Even if he was right in the end, she was right to hold on to hope. He could not to take that from her.
"She needs to take a plea," he said again. Not letting it go. "You're trying to justify vigilante justice and we can't live together in society with that kind of thinking," he said, almost as though lecturing a class, and she wondered if he was trying to piss her off on purpose.
Or maybe he'd had enough of her. It couldn't be easy for a guy like him to have a constant companion around his neck, invading his home, twenty-four hours a day.
She'd tried to stay out of his way…
"I'm not saying we can take matters in our own hands just because we don't like the way the system is working, or not working, in a particular instance," she said, trying not to grit her teeth. She bit back a string of words best left unsaid. "What I am saying," pain made her voice a bit stronger than it should have been, "is that I'm hoping something neither one of us can see right now will present itself and the situation will be resolved.
Excerpts. © Reprinted by permission. All rights reserved.


Book Info:
Someone framed Everleigh Emerson.
And now they'll stop at nothing to kill her…Everleigh Emerson just escaped wrongful conviction for murder. That doesn't mean she's safe. After Clarke Colton witnesses an attempt on her life, the PI convinces Everleigh to let him help her—even if it means pretending to be her boyfriend. Everleigh trusts that Clarke wants to catch the killer who's after her. But can she trust the attraction that's growing between her and her protector?
Book Links: Amazon | B & N| iTunes | Kobo| |


Meet the Author:
The international author of 100 original novels, in twenty languages, Tara Taylor Quinn is a USA Today bestseller with over seven million copies sold. A five-time RITA finalist Tara appears frequently on bestseller lists, including #1 placement on Amazon lists, and multiple showings on the Publisher's Weekly Bestseller list. She is a National Reader's Choice Award winner and has appeared on national and local TV across the country, including CBS Sunday Morning.
Tara is a supporter of the National Domestic Violence Hotline. If you or someone you know might be a victim of domestic violence in the United States, please contact 1-800-799-7233.
Website | Facebook | Twitter |