Today it is my pleasure to Welcome author
Laura Jane Williams
to HJ!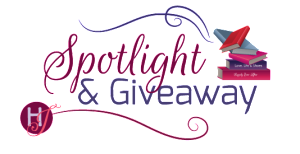 Hi Laura and welcome to HJ! We're so excited to chat with you about your new release, The Love Square!

I'm Laura Jane Williams – just "Laura" to my pals – and I'm so very excited for you to know a little more about The Love Square.

To start off, can you please tell us a little bit about this book?: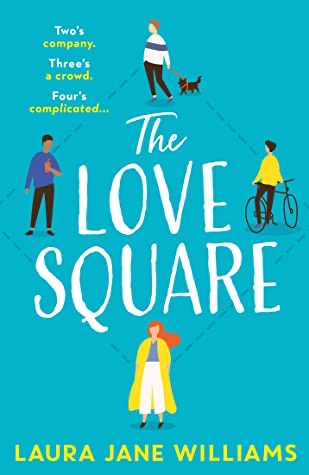 Well, the clue is in the name: it's a love square! One woman having to choose between three eligible bachelors after a change of circumstance means she's thrust into a new life. I'm really interested in creating worlds where emotionally intelligent, conversationalist men are in abundance. In traditional rom-com there's not normally enough men to go around and so other women become the competition, but not in The Love Square! The main character, Penny, has her pick! And that makes it so much fun.

Please share your favorite lines or quote(s) from this book:
Readers often tell me their favourite line is this:
Life is about how you handle being thrown off course, not discounting yourself from the race because you were thrown off course in the first place".
Penny has to learn a lot about navigating other people's expectations for her, and asserting her own wants. She makes some missteps along the way… but don't we all?
What inspired this book?
It's loosely based on the Thomas Hardy novel Far From The Madding Crowd, which despite being written in 1874 features a woman of independent means who has three men chasing her heart. I wondered what that would look like in modern day, because it's still quite radical to date more than one person. I am forever intrigued by women stumbling and making mistakes and picking themselves back up again, too. And characters who don't need rescuing, but rather figure out the way forward themselves! No damsels in distress here!
How did you 'get to know' your main characters? Did they ever surprise you?
It's my favourite part of writing, discovering things about characters. One of the love interests, Thomas, is based on a man who sat next to me in a restaurant. He was all blinged out and had this big fancy car and big fancy watch, and I thought, "Oh gosh, I'll bet you're such a Casanova." So I started to write Thomas based on that, but then thought "what if he defies first impressions? What would that look like?" And so then Thomas was able to reveal himself as being softer and kinder and more sensible the more I wrote him, which was wonderful – and taught me a lesson about judging a book by its cover… I'll think more kindly to the next blinged out restaurant diner!
What was your favorite scene to write?
Hashtag no spoilers, but there's a scene where Penny sleeps with one of the men for the first time and it's really, really, bad. They have such chemistry, but then the sex just doesn't work! And that was fun to write, because it felt like real life. Sometimes you have to work at it in the bedroom, and navigating that on the page was a joy.
What was the most difficult scene to write?
It's not a scene, but rather a theme that was tough. Penny is unable to carry her own children because of premature menopause after breast cancer. It was incredibly important to me to write this not as some "quirky backstory", but with nuance and understanding. I spoke to some cancer survivors and did a lot of reading around that, so as to do it justice. That felt like a responsibility I had to take seriously.
What do you want people to take away from reading this book?
That we can never find ourselves in another person, but we can discover pieces of ourselves in relationships with others: romantic, yes, but also with family and friends and work colleagues. And the sum of that becomes who we are, which is a beautiful thing!
What are you currently working on? What other releases do you have planned?
Next out in the US market is The Lucky Escape! I wrote it over this past year of the pandemic, so it was my own escape from what was happening: I might have been in my house, unable to go out… but in my imagination I was in Australia and falling in love! It's a lot of fun.
Thanks for blogging at HJ!
Giveaway:

3 copies of The Love Square, US only
To enter Giveaway: Please complete the Rafflecopter form and Post a comment to this Q:

I'd love to know: what do you think about how Penny changes her whole life in order to help Uncle David? Have you ever put your own happiness on hold for somebody else?
Excerpt from The Love Square:
Prologue

'That's the last of it, then,' he said sadly, looking into the boot of the small hire car loaded with pillows and chairs, vases and lamps. 'Everything that's most important to you, packed and ready to go.'
What he meant was: me. Take me. Ask me to go with you.
I'm important. I'm yours, too.
'Great,' she replied, not meeting his eye. She said it too loudly, too brightly. She was over-compensating. 'Thanks so much. That was a lot. I'm knackered already!'
What she meant was: I don't know how to say goodbye. I wish things were different. I'm scared.
Francesco Cipolla and Penny Bridge stood looking at anything but each other, both wishing they were back in the flat together, making brunch to sit with knees knocking and tasting food off each other's forks, like yesterday morning, or in bed, twisting the sheets around them as they giggled, like last night.
It had only been three weeks. How could this all be ending after only three weeks? It was like leaving a play at the interval, or stopping after the first sip of a salt-rimmed margarita. They were wasting themselves, wasting the potential of what they had. They could be drunk on each other, they could finish falling all the way until they were in love. They were almost there anyway, and god knows Penny had searched hard enough for a man that could make her feel like this. But she couldn't see how she could physically leave and mentally stay with him – and she really did have to leave. She owed it to her uncle. Trying to stay in a relationship with Francesco was a set-up for failure.
No, she reasoned with herself. I'm ripping the plaster off. Long-distance doesn't work, and no way will he leave London for the countryside. I don't even want to leave London for the countryside. She thought of his touch, his nimble fingers exploring her, how he tasted. He was so, so hot. And kind. And thoughtful. And he listened when she talked and made her laugh and didn't treat her like a delicate doll that might break, and all of that made him even hotter.
No, she repeated to herself. We can't.
Francesco cleared his throat.
'Are you sure you're going to be okay driving?' he forced. 'Shall we get coffee first, or snacks . . .?'
Take me with you.
'Nah,' Penny replied, knocking her shoulder against his and focusing on the edge of the pavement. 'I think I'll get upset if we go back in there to be honest. And I don't want to have to stop for a wee until I'm at least at the Watford Gap.'
'But you will stop,' he said.
'Yes, Francesco. I will stop.' She was amused at his caring, and so finally looked up at him, halting the world on its axis. Francesco couldn't fully explain why he'd be willing to give
up his life to go with her, but he would. Penny had no reason to believe he'd be different than every other man who'd left her when things got hard, though. They were in a stand-off. Francesco could only prove he'd stick around by being able to show up for her in the first place, and Penny was holding him at arms' length, denying him the chance to try.
'Well,' she said, eventually. 'I suppose I'll see you when I see you.'
'This is so weird.'
'Nah,' intoned Penny, inwardly screaming the opposite. 'Just give me a hug and that's that.'
Francesco obliged, holding her tight. Even the way she smells turns me on, he thought. Maybe friendship would be impossible after all.
'Here's to what's next, then,' he said into the top of her head, inhaling the scent of her.
Behind them Stuart appeared, lingering in the doorway of the café. He scowled a bit, a way to ask Francesco if he should interrupt or hang back. Penny sensed him, though, and so squeezed Francesco's waist twice, a little morse code of release, and then pulled away.
'Don't ruin my café whilst I'm gone,' she mock-taunted Stuart, who stepped forward to issue his own hug.
'You have my word, boss,' he smiled, doing a captain's salute at her. 'I'll send updates all the time, and you can look at the accounts whenever you want.'
'You're a legend, Stu. Thank you for this.'
She opened the driver's door and started the engine. As she slammed the door shut, she could see Francesco panic that that was it, that their goodbye was over and she would be gone. She laughed through both her tears and the glass, winding down the window.
'Don't look so worried,' she insisted. 'Everything is going to be fine.' She wiped her eyes, all pretence of not crying disappearing. Then: 'Tell me it's all going to be fine.'
'It's all going to be fine,' Francesco nodded, his own eyes stinging, his own vision blurring.
Excerpt. © Reprinted by permission. All rights reserved.


Book Info:
Men are like buses. You wait for one…
Penny Bridge has always been unlucky in love.
So she can't believe it when she meets a remarkable new man.
Followed by another.
And then another…
And all of them want to date her.
Penny has to choose between three. But are any of them The One?
The bestselling author of Our Stop will have you laughing, crying and cheering Penny on in this funny and feel-good exploration of hope, romance and the trust it takes to finally fall in love. Perfect for fans of Mhairi McFarlane's If I Never Met You and Beth O'Leary's The Flatshare.
Book Links: Amazon | B&N | iTunes | Kobo | Google |


Meet the Author:
Laura Jane Williams is a writer whose work has appeared everywhere from the Guardian to Buzzfeed, Stylist, Closer, the Metro and the Telegraph. She is Grazia's former dating columnist, and the author of two previous works of non-fiction: Ice Cream for Breakfast and Becoming, as well as the bestselling novel Our Stop.
Website | Facebook | Twitter | Instagram | GoodReads |