Today it is my pleasure to Welcome author
Geri Krotow
to HJ!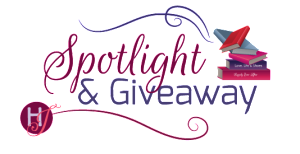 Hi Geri and welcome to HJ! We're so excited to chat with you about your new release, Colton's Mistaken Identity!

Hi Sara and Everyone!

Tell us about the book with this fun little challenge using the title of the book: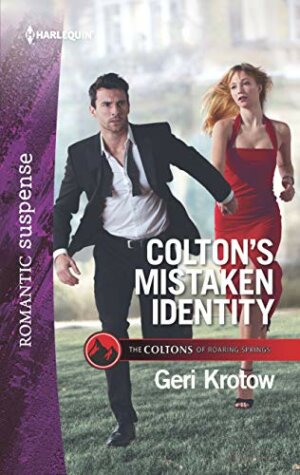 C is for Colorado, where the Coltons are at it again, O is for OMG this couple has some heat! L is for Love, which Phoebe and Prescott will find if they make it out alive, T is for the race against Time they're in to evade a killer, O is for the truth that Phoebe is the Only woman for Prescott and N is for Never doubting that love will find a way for this glamorous couple!
Please share the opening lines of this book:
The mountains began to glow with the sunrise, and the sky's violet streaks yielded to a deeper summer blue as Phoebe Colton ran along the resort's jogging path. The Chateau stood two miles behind her, on the other side of the copse of aspen birch trees ubiquitous to Colorado.
Please tell us a little about the characters in your book.
Phoebe Colton likes being the quiet twin behind the scenes at the Chateau and leaving the more public work of promotion to her identical twin, Skye. But when Skye goes missing, Phoebe puts family first and agrees to pose as her sister.
Prescott Reynolds is a huge movie star with a bright future. But he's always kept a part of heart in his family home, far from Hollywood's lens.
I love that both Phoebe and Prescott have room to be more self-centered in their careers and life but don't. They put family and relationships first, making them the perfect couple to fall in love!
Please share a few Fun facts about this book…
It's the first time I've written a famous movie star, and Prescott Reynolds was so much fun to pair with Phoebe, a very successful Colton who isn't afraid to go after what she wants, or to protect the people she loves like her twin sister Skye and now, it seems, Prescott.
What first attracts your Hero to the Heroine and vice versa?
Phoebe can't help noticing how attractive Prescott is, but what really pulls her in is his sense of self–he knows he's not the big star everyone sees, he's more in that he has a life and there are more important things to him than celebrity status, like his family.
Prescott is drawn to Phoebe by her calm certainty amidst the chaos of the film festival. She's
The First Kiss…
At the opening gala for the film festival, Phoebe and Prescott take a walk out on the huge veranda, and then step down into the English-style garden. It's the perfect place for a first kiss–under the Colorado stars.
If your book was optioned for a movie, what scene would you use for the audition of the main characters and why?
I love the following scene because Prescott is so clearly in tune with Phoebe (posing as Skye) and wants to protect her. And Phoebe is willing to let him!
You would have never caught his attention as yourself.
Phoebe knew it was true but didn't want to accept it. What was happening between the two of them was organic and had nothing to with Skye. Except she couldn't get past the fact that she was lying to him each time she let him call her Skye.
The traffic showed no sign of letting up, so she turned to walk the block to the main pedestrian crosswalk. She stepped back onto the curb, but she found herself blindsided as a rush of warm, stinky liquid assaulted her. She tried to get out from under the stream and inadvertently stepped off the curb. Phoebe heard the oncoming traffic and felt paralyzed on the spot.
"Look out!"
"Skye!"
Several witnesses cried out over the sounds of squealing breaks and car horns. Phoebe's voice joined them as her ankle cruelly twisted in the high heels, forcing her first to her knees and then hands as she landed on the asphalt. Directly perpendicular to the traffic, she didn't see but felt a car bumper hit her shoulder. Knocked on her side, she curled into a fetal position to save herself from the inevitable.
She was about to be run over.
But instead of the hot scrape of metal against her bare skin or the weight of a car smashing her onto the pavement, she heard the voice of life.
"Skye!" Strong hands were on her, removing her hands from her face. She opened her eyes and looked into Prescott's concerned face. "Can you hear me?"
She nodded, unable to speak.
You're in shock.
"Does anything hurt? Can you move your legs?" Warm hands were on her body, feeling for breaks.
"I—I-I'm good." She pushed herself into a sitting position, leaning on her hip. Prescott's arms were around her, holding her. "I think I might have messed up my ankle. And my dress, my hair…" Goodness, her makeup was probably ruined, too. If anyone local who knew both her and Skye saw her, her cover might be blown.
The sound of sirens reached them, and she tensed. "Oh no. I don't want any extra attention." She'd already noticed that traffic was stopped and a crowd had gathered.
"You're going to have to be checked out. I'll go with you to the hospital."
"Is that our only way out of this?" She motioned with her hand to the scads of people surrounding them. Suddenly there wasn't enough air, and she had a strong urge to run, anywhere, away from this scene.
"They're almost here, hang on. I've got you." He half held, half cradled her in the middle of the street, and she kept her face buried in his chest. He'd probably ruined his tuxedo helping her, but she'd get the resort dry cleaning to fix it.
Phoebe pulled her head back and looked up at Prescott, who was staring at her. The concern on his gaze made her forget about her twisted ankle and the fact she'd almost become roadkill. He should know who she was before this went any further.
"Prescott—"
"Nothing to see here, folks, we're good." The loud announcement by the arriving EMTs stopped her from breaking her role as Skye.
If your hero had a sexy-times play list, what song(s) would have to be on it?
Girl Crush by Little Big Town
Tequila by Shay + Dan
Wherever is Your Heart by Brandi Carlile
If you could have given your characters one piece of advice before the opening pages of the book, what – would it be and why?
I would have told Phoebe to be herself with Prescott no matter what, and to not fear telling him who she really is. I'd have told Prescott to stop worrying that the next woman in his life would be as destructive as his ex.
What are you currently working on? What are your up-coming releases?*
I'm hard at work on another Colton's book, for release summer 2020. There will be a new Silver Valley PD book in 2020, as well. I also have another bigger, "secret" project that's taking a lot of my time. I never have a shortage of story ideas!

Thanks for blogging at HJ!
Giveaway: 3 Snowbound with the Secret Agent, Silver Valley PD Book 7, signed copies US Only
1 Snowbound with the Secret Agent ebook
To enter Giveaway: Please complete the Rafflecopter form and Post a comment to this Q:

Would you be able to date/fall in love with a celebrity? Why or why not? And, for fun, which celebrity do you have in mind? 🙂
Excerpt from Colton's Mistaken Identity:
Prescott's desire simmered over the next several hours as Skye led him from group to group across the grand ballroom, as if they were playing leapfrog and she was determined for him to meet every single person present.
It was his job to do so, of course, but it wasn't what he wanted.
For the first time since he'd been brutally used by Ariella, he wanted to spend time alone with a beautiful woman. And while Skye was tremendously attractive—stunning, in fact—he'd had his share of physically attractive women over the years. It was inevitable that he'd date the same women he worked with, but it also increased the chances of a bad ending, which he knew about firsthand. Actors had to be self-involved by definition, and without a partner to keep one grounded, it was easy to lose yourself in someone who shared the same profession. Two-actor relationships that lasted the test of constant public attention were rare.
Skye was a public part of the Roaring Springs Film Festival, but she wasn't a true Hollywood type. He saw the depth of her dismay at what happened on the red carpet, had caught the shadow of vulnerability in her gaze when they'd stood in this room earlier, just the two of them and a few dozen support staff.
Prescott wanted to know Skye on more than a business level.
"There are only two more people that I think we should have you talk to. We've done really well tonight!" She appeared genuinely pleased about the social circuit she'd just led him through.
"Thank you for helping me do my grip-and-grin gig, but there's something I can't put off any longer."
Her gaze filled with curiosity before her eyes widened. The false eyelashes were natural looking enough, but he'd prefer to see her bare skin, sans cosmetics. It was as if she wore a mask for the public and he needed to know he had the private Skye all to himself.
"I'm so sorry. Of course. The men's room is to the left of the second, smaller chandelier, over there." She pointed to an area kitty-corner from where they stood, on the other side of the full dance floor.
He laughed. "No, I don't need the men's room, but thank you." He took her hand for the second time since he'd tried to comfort her right after her trip on the red carpet. He'd been so concerned that she was going to knock out one of her real teeth, and had been relieved she hadn't been hurt. Since when did he become emotionally invested in women he'd only met the same day?
Tiny lines appeared on her forehead, and he found the unguarded expression adorable. "Come with me, Skye." He led her through the maze of tables, past many faces that turned to look at them as they strode out of the room and onto The Chateau's main terrace. The huge cement edifice boasted two open bars at either end along with a large hot buffet of gourmet finger foods.
"You're hungry. Why didn't you tell me?" She tugged at her hand but he didn't let go, only kept walking until they were at the top of the steps that overlooked a French garden replete with carved boxwoods, fragrant roses and twisting, inviting pebbled paths. He pulled her up against him and kept ahold of her hand.
"I'm not hungry." And he wasn't—not for the buffet, anyway. He'd asked his security guards to stay in the ballroom unless he texted that he needed them. It was heaven to be out here with her, alone, as if they were any other couple.
She smiled, her full lower lip begging for his kiss. "I'm not used to, I mean, I don't know you well enough to know what your requirements are for an event like this."
"The same as anyone else's. I'm just a man, Skye." He shouldn't have to tell her this—she worked with Hollywood VIPs at each festival. He'd done an internet search on her, as he didn't remember meeting her last year. Skye Colton's social media presence was formidable. This wasn't her first rodeo.
"It's my job to make sure you get all you need. And it's more than just tonight's gala, Prescott. My family prides itself on making The Chateau your home away from home."
"I appreciate that, but I have to ask you something, Skye." He couldn't take his gaze from her large brown eyes, luminous under the full moon.
"Sure, of course." She still had her professional demeanor in place and he wanted to strip her of it—but only if she wanted to.
"I want to walk with you through the garden, but not as Skye Colton, premier hostess. Not as Prescott Reynolds, actor in a film that's being premiered at this festival. Just as Skye and Prescott, you and me."
She blinked several times, and he heard a soft gasp. Either she was as hot for him as he was for her, or she'd not expected his request. He was hoping for the former. After all, she'd have to have picked up on his interest ever since he asked her to meet him tomorrow morning.
"Skye?" Her silence poked through his hope. Maybe he'd overstepped her boundaries. This was supposed to be a professional event, after all.
"I-I'd like to do that, Prescott, but let's face it, we hardly know one another, and aren't we going to go for a walk in the morning?"
He exhaled his impatience. "Here's what I know, Skye. It's not a lot, but it's the real deal. I've learned that rare is the time that I meet someone in this life I lead who I feel might be different from all the others. Who might be someone I could forge a bond with, something more than fancy events, expensive, flashy clothing and cars." He paused, looking deep into her eyes. "So when I do have the rare occasion to get to know someone like you, Skye, I have to jump on it. My lifestyle is transient, and I'm gone for months at a time on film sets all over the globe. I don't have the usual time to allow a relationship to grow—I have to go for it, and if it doesn't work out, we find out sooner."
"A, a relationship?" She repeated a lot of his words, he noticed. As if she was nervous and stalling for time. But Skye wasn't the nervous type, although he had to admit she seemed much more subdued than how she appeared in the media. How she'd flown under his radar last year was a mystery to him. Of course, he'd just broken up with Ariella at the time, and his entire film fest week had been a pressure cooker to meet the requirements of his PR firm while staying sane amid the paparazzi photos and tabloid reports of the breakup. He'd not been paying attention to any women.
He couldn't believe he'd overlooked this amazing woman, though.
"A walk in the garden is all I'm asking for right now, Skye. Walk with me." He held his hand up, giving her time.
She looked at him as if trying to decipher his motives. Prescott didn't blame her—it was always a risk trusting a new person in your life.
After several heartbeats disappointment made an unwelcome appearance in his gut, and he feared that he'd pushed too hard, too soon. It wouldn't be the first time. He lowered his arm.
"No, wait!" Skye reached out and grabbed his hand, held it with both of hers. When she looked at him again, the lines on her forehead were gone and her lips were turned up without the tremulous quakes he'd noticed earlier, right after she'd knocked his tooth out. "I want to go with you. For a walk."
His gratitude was more akin to elation, but he didn't want to get ahead of himself.
Skye was clearly a woman who needed things done at her pace. If he pushed too hard, too soon, his gut told him she'd sprint off like a deer. Prescott stopped analyzing and enjoyed the feel of her soft, warm hand in his as he led her down to the garden.
*
Phoebe never knew that portraying her sister would make her life perk up in the romance department as quickly as it had today. In a few short hours, she'd met and been asked on a date by Hollywood hunk Prescott Reynolds. And now he wanted to spend alone time with her in The Chateau's Luxembourg Garden, her mother's pride and joy.
Scents of roses assaulted her as they made their way around the carefully tended landscaping, and she'd never felt safer. At least not since the Avalanche Killer had destroyed her sense of well-being.
Skye's still missing.
No, Skye wasn't missing, Phoebe reassured herself yet again. Her twin was just purposely staying away from Roaring Springs while she nursed her broken heart. Phoebe would only have to pretend to be Skye for a day longer, she hoped. Playing the expert at casual dating didn't come naturally to Phoebe, as she needed to get to know someone well before she made any kind of commitment. And her work at The Chateau had kept her life full, save for the romance part.
It was incredibly tempting to allow herself to embrace her attraction to Prescott. Phoebe couldn't blame anyone but herself for her quiet dating life, but why not take advantage of having some fun? What did they say—no harm, no foul?
Prescott was a man of the world who dated many women, if the tabloid reports were even fractionally true. Posing as Skye, Phoebe would just be another woman he'd have a week of mindless fun with. And when her twin came back, she'd fill her in on what had happened, if anything.
It seemed a sound plan, except for the sick feeling of betrayal in her gut over lying to Prescott. She liked what she knew of him so far and didn't want to keep pretending to be someone she wasn't.
"Did you grow up in Roaring Springs, Skye?" They'd walked to a secluded spot under a huge oak tree. He leaned against the tree and she stopped, leaving a gap between them, even though they still held hands.
"I did. I've also had the opportunity to travel and I went away to college, so I know there's more out there in the big world. But I love it here and have never seen anything as beautiful as our mountain."
"The recent news has to be terrible for you." His voice was full of compassion. Was this the real Prescott, or had he acted the part of the empathetic listener so often that he played the role perfectly?
"Wait—what recent news?" Mara had been clear that she was to keep the Avalanche Killer case quiet as much as possible.
"The Avalanche Killer. My security detail briefed me on it, and I read a report online this morning."
It was no use, the news was out. Their reservations had tanked, initially, but had picked back up with no further murders. People hoped the tragedies being discovered had stopped the killer.
"It was an awful time. It still is, and will be, until they catch him. He murdered my cousin Sabrina. We don't even have the body yet to do a proper burial, as it has to be examined."
"I'm so sorry." And she decided to accept his condolence as genuine. Because everything about him so far seemed real, full of purpose.
"Thank you. We're managing. I have complete trust in RSPD and the sheriff's office, and as you could see tonight, they're not taking any chances."
"I do have to say that while I'm used to high security at events, the proportion of uniformed security seemed a lot higher than I'd expect."
"Well, there were plenty of plainclothes security officials, too. Our resort runs a top-notch security team."
"I know they do."
"You do?" What had Prescott had to do with The Chateau's security?
He nodded, a shaft of moonlight hitting his dark hair as he moved. "I have my own security detail, who you might have noticed, for every public event. A bodyguard and a backup. It's unfortunate, but it's the reality of life in the public eye today. They have nothing but good things to say about your security man, Harry."
"He's like part of our family, really. As long as we've been here at The Chateau, he's looked after my sister and me."
"Your sister?"
"Yes, Sk—Phoebe." Crap, she'd almost blown it! "She's my quieter self, truth be told. Phoebe is a behind-the-scenes type of person. She works the books and manages all of the events, their production, etc."
"Are you identical twins?" Again, genuine interest in his gaze.
"We are, although our personal styles are quite different." Phoebe licked her lips and tugged her hand free of his. He'd start to suspect she was lying if her palm began to sweat…and that would ruin everything.
"It's okay, Skye." Low and gravelly, she felt his voice all the way down to between her legs, where desire pooled into a liquid heat.
"What's okay?" Her voice sounded so breathy, so unlike her usual in-charge self. Being Skye might lure a man in, but who was she to think she could sexually spar with a powerhouse like Prescott?
He reached across the foot or so between them and grasped her waist, pulling her in closer, but not touching. They were a breath apart. Or maybe it was a cry apart, as she felt as though she'd have an orgasm on the spot if he touched her any more intimately. The man had her tingling all over, and not from the anxiety she occasionally suffered. This was pure chemical reaction.
"I know you're nervous. You're wondering if you can trust me, if I'm going to use you for tonight or this week, then leave without a trace."
"That has crossed my mind, yes." She was pure Phoebe now, as Prescott's gaze reflected the moon with startling brightness. Her knees shook, and she knew he felt it in her trembling arms.
"It's scary for me, too. I'm coming off a bad breakup, and I've had my share of women who've used me for my position."
"Oh, I'm sorry. That's awful."
"It can be. Part of the job. But it puts us on a more even playing ground, doesn't it?"
There was nothing about the ground that felt even to Phoebe. Not with this gorgeous man wooing her, making her feel things she hadn't in…ever. She'd never felt this kind of deep, awe-inspiring attraction to a man before.
"What do you mean by that?" Her lips ached for the pressure of his against them, but she had to keep talking, keep him talking. Because once they stopped, there was only one place to go. Would it be as incredible as she anticipated?
"We both are at risk of being hurt." He drew her infinitesimally closer, breaking through any remaining resolve she deluded herself she had against becoming romantically entangled with him, at least as Skye. "Which, as I see it, means we both have the utmost to gain. This could be perfection between us."
She leaned in, needing to be closer to him. Wanting him. Prescott finished the journey by gently tugging her hips toward him, his hands moving to cup her buttocks. A moan let loose, and she leaned her head back, gave in to the sheer sexual heat of the moment. She was accepting herself as Skye, so why not toss all caution away and simply enjoy?
His lips were on her throat at the same instant he pulled her up against his erection, leaving no doubt that they shared the same intense desire for one another. Phoebe wrapped her arms around his neck, lifted her face to meet his and kissed him.
Prescott growled against her mouth, his tongue practiced and expertly arousing her to a level of desire she hadn't dreamed possible. Phoebe's sexual experience wasn't nonexistent but had consisted mostly of dating with sex on an as-needed basis. Nothing this overwhelming or passionate.
She reached down and stroked him through his tuxedo trousers, delighting at how aroused she made him. Whether her newfound assertiveness was from playing Skye or because she was with Prescott, she'd have to figure out later. Phoebe didn't want to miss a single second of this.
"You're so lovely, Skye." He kissed her, and she wondered if they needed to go to her room instead of return to the ballroom, but she was still on duty. And could she really go to bed with a man who thought she was someone else, even if her motives were reasonable?
Footsteps sounded behind them, and Prescott broke their kiss, his profile alert as he slowly released her, putting a finger to his lips.
Phoebe knew to not make a sound, but her heart was still pounding from the rush of emotion at their embrace. Fear racked her body with a shudder, and remorse erased the intimacy of the last moments. She could have put them both in harm's way out here by being distracted.
It was never going to be safe anywhere in the dark, not while the Avalanche Killer threatened Roaring Springs.
Excerpts. © Reprinted by permission. All rights reserved.


Book Info:
The wrong twin…or the right one?
A Coltons of Roaring Springs romance
Marketing exec Skye Colton suddenly disappears, putting the Roaring Springs Film Festival in jeopardy. Enter Skye's identical twin, Phoebe, who poses as her sister. In her starring role, Phoebe catches the eye of A-list actor Prescott Reynolds, and she can't deny the electricity that erupts between them. With Skye still missing and a stalker at large, this is the worst time to fall in love, especially with danger racing toward them…
Book Links: Amazon | B&N | GoodReads


Meet the Author:
A U.S. Naval Academy graduate and former Naval Intelligence Officer, Geri left her Naval career to pursue a writing career. She has travelled the world, living in such far-flung places as Whidbey Island, Washington State and Moscow, Russia. Geri enjoys creating love stories that stand the test of time, and with settings that she has personally experienced. She's lived it, now she writes it!
For a more detailed bio, please check out my website!
Website | Facebook | Twitter |